Last weekend we've visited Berlin to join the UXcamp Europe and meet designers, developers, project managers and all crazy UX guys & gals from well, almost all over the globe. Here is what we've liked most.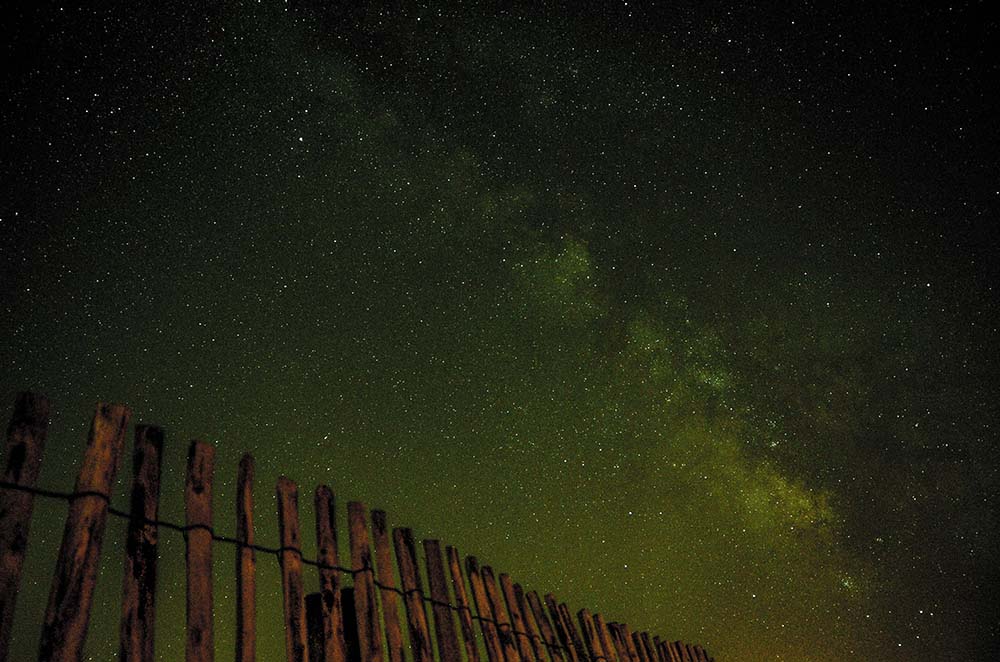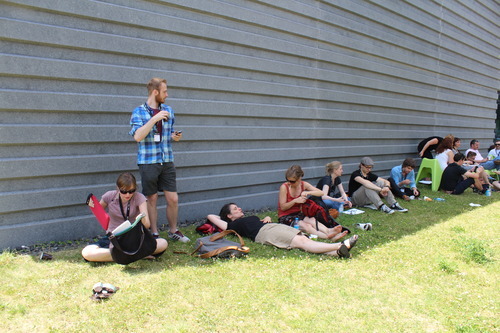 Last weekend we've visited Berlin to join the UXcamp Europe and meet designers, developers, project managers and all crazy UX guys & gals from well, almost all over the globe. Here is what we've liked most.
The barcamp WOW moment:
@anbanaszek: I've actually experienced a few of them. It was my first barcamp ever and I wasn't quite sure what to expect from the formula. But the view of 40 people standing up to pitch their talks/workshops at the 1st day session planning was pretty amazing! It's a great feeling to know that so many people are open not only to explore new things but also to share their knowledge with the community.The second WOW goes to the entire organisation. Hats down guys! And free ice-creams really made my heart melt.
I've also got a few WOW moments during the after party at Willner Brauerei- but in this case let's stick to the golden rule 'What happens in Berlin, stays in Berlin' ;)
@elapilewska: It was my first barcamp too. I was impressed with the way it worked: there was no gurus, masters and "I know best" attitude. Everyone was willing to teach and learn from each other. And big cheers to the organisers, I could see the amount of work and the passion that a handful of people gave to make it all work.
@dawidwu: This wasn't my first UX conference but it was my first Barcamp ever and to be honest I didn't know what to expect. It turned out that many of the speakers where also participants and this is what makes this kind of events so great. Everyone was friendly, helpful and what's more important - equal. Good spirit was in the air. Really good coffee, free ice-creams and networking outside Schrödinger Centrum was a bonus too.
UX (and not only) tips and tricks from the event: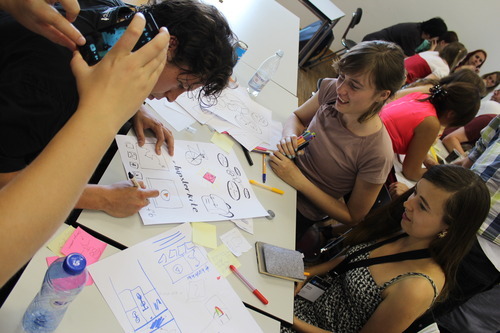 @elapilewska: Get rid of the buzzwords. Responsive, intuitive, search function - we all hear these a lot. Instead of implementing them right away in the app, question them for a moment: what is the aim of being responsive in this particular project? Does the user really want to "search" rather than "find" things? It may turn out that we can fulfill the goals in a different, more efficient way.
Worry to much about implementing SCRUM? Don't. Eric has revealed that the best process he uses is called DWYNTDTGTSD (in other words: do what you need to do to get the shit done).
During the session with Jan Srutek we collected and shared with each other a bunch of hacks that will make the life of any UXer easier. You can see some of them here.
@dawidwu: for speakers:
do NOT make another 'how to introduce UX to your company' talk
rehearse few times before you will present your talk
workshops and real life use cases are far more interesting than boring obvious facts
use gun bullets, bullet points are soo lame
for organisers:
be sure your wifi connection can handle that many peers ;)
for attendees:
forget about SCRUM, use DWYNTDTGTSD or DoWhatYouNeedToDoToGetTheShitDone
If content is king then context has to be the kingdom
@anbanaszek: Do NOT use maps as language selectors! A great session on designing multilingual websites by Grunnar & Remy (you can take a peek at the slides here & there) really convinced me on how confusing (well, and politically incorrect) the concept of maps indicating languages could be. All the Brits who don't like clicking on stars and stripes for "english" hands up! Plus a hot presentation tip - if you point something on a Chinese website, made sure you don't have any guests from China at the audience cause funny things may happen;)
The session I'll keep in my mind/heart: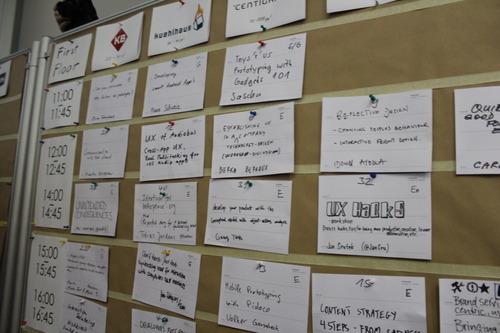 @elapilewska: Eric Reiss has won the camp with his two sessions. Presenting ideas with energy and wit, he gave us many reasons for a good laugh during the presentation. He suggested we move beyond responsive design towards responsive content and anticipatory design.
@anbanaszek: Just two words - Eric Reiss - or should I say - Eric Reiss Superstar. It's been a long time since I've seen such an energetic, condensed with knowledge and fun speech! Usable Usability talk have definitely left me thinking. And I'm waiting for a "If content is king than context has to be the kingdom"t-shirt!
@dawidwu: Here goes a couple of my favourite ones:
Toys'r'us: Prototyping with Gadgets by Sascha - Although I'm not into constructing robots and programming all those interfaces I found his session really inspiring and interesting. He definitely has a cool job!
Hipsters'n'Hike: Factpaced-group-sketching-concepting-workshopish… by Morten Skat Fogh C. + Martin Stjernegaard - Workshops were the best sessions there. This was really interesting - from early concept to finished product in 30 minutes. I think our group deserved the prize by putting together the #HipsterKite !
Both Usable Usability and the closing session by Eric Reiss - Absolutely a #UXSUPERSTAR, this guy has so much charisma, humor and drama skills. Guys - seriously - if you are able to see him live - pay every money for that! He was talking about his book and that he doesn't know anything about the usability. An hour of pure joy, fun and lots of good advices.
Design Studio Workshop - Petr Stedry - Collaborative and iterative workshops produced interesting ideas and great positive/negative feedback. Worth trying out!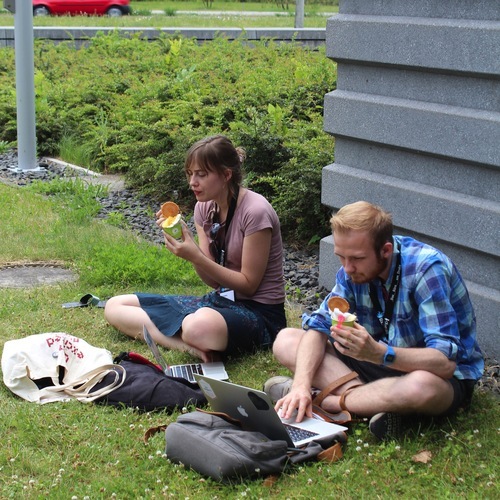 See you there next year!