Warsaw: The New Hub For Entrepreneurs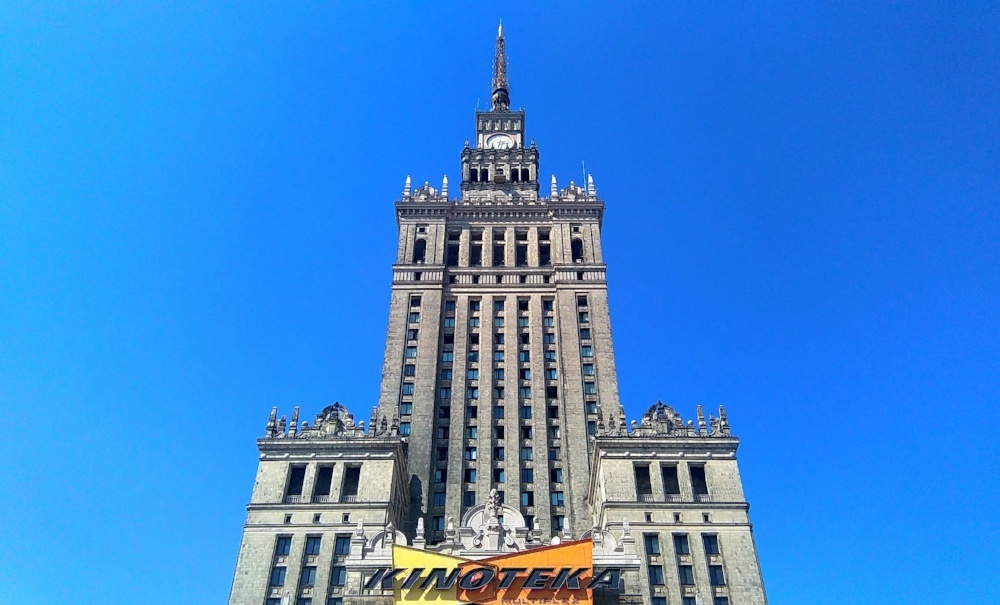 Every time I go to Poland, I am awestruck by the level of drive and hard work of Polish people.
And when I ask them about this, they respond using a phrase that is so recurring that I realise that it has been handed down by their politicians, parents, teachers and probably priests as well to encourage them to build the modern Poland: "We don't have inherited capital, so we have to build our future by hard work."
This article originally appeared on British Airways' "Business Life" magazine.
One of the most celebrated new Polish startups out there today is Wiktor Schmidt's Netguru, founded in 2009, which is a fully remote, global company with headquarters in Poznan, one of the oldest cities in western central Poland, which was fully destroyed during World War II. Its team has seven offices in Poland but others in Tel Aviv, Budapest, Kuwait and London. Netguru has hired developers from Argentina, and half of its business development team was born in the US. It thinks of itself as a "perfect example of a truly modern, truly digital, employee friendly workplace".
Most international businesses are well aware of the IT development strength of Central and Eastern European companies, but what may not be commonly understood is how far up the food chain they have moved. Netguru has done the mobile apps serving the Citi Bike system in NYC, and has created software for the University of California, Los Angeles. It has also created a data/property system in the UK, which has integrated with Zoopla.
While Netguru is the centre of the new Poland startup scene, other cool Polish startups whose founders are punching above their weight include DocPlanner, an online booking system for the healthcare sector, UXPin, a cloud-based product for designers, funded and run from Silicon Valley, which raised $5m recently, and CD Projekt RED, the industry leader in role- playing games and author of the best video game of 2015: The Witcher 3: Wild Hunt.
Maciej Noga, co-founder of Pracuj, an e-recruitment firm, secured his first funding at First Tuesday Poland, a networking group I founded that held events across Europe in 1999 and 2000. He is passionate about HR tech and now heads up GPHR Ventures, which is investing in early stage HR tech companies all over the world.
Warsaw has its own University of Technology, and Polish firms have dominated the 2015 Technology Fast 50 ranking listing the fastest-growing technology companies in Central and Eastern Europe.
While I was in Poland on my last couple of trips, I met a number of very wealthy business angels, and a number of new venture capital funds that were doing good work. Platinum Seed Ventures, led by Michał Cieminski, is one of the best. So far, it has invested in 23 companies with three exits. It is now working on a new fund.
MCI, founded in 1999, with $500m assets under management, is one of the leading private equity groups in Central Eastern Europe, based out of Poland. The MCI Group has so far closed over 60 investment projects, and near 30 full exits.
The business angel scene in Poland is a particularly vibrant one, and Rafał Brzoska is considered one of its leading figures. He made his money through founding the Integer Group, which initially created a nationwide network of door drops and has since become a major global operator of 24/7 automated parcel lockers. Integer's subsidiary InPost, which has been operating for just a few years, already competes successfully with the Polish postal services monopolist, Poczta Polska.
I believe that Europe is being redefined by its entrepreneurs at this time. Nowhere more than Poland is that discernable in everyday life, where entrepreneurs are fighting to build great businesses without any silver spoon, home court advantage or sugar daddy to sort out the rough patches. If Europe is to build a growth rate and a GDP that enables it to achieve its ambitions as a super marketplace, then it will be on the back of entrepreneurs such as Rafał Brzoska, Maciej Noga and Wiktor Schmidt.