10 Numbers for 10 Years of Netguru. Join Us to Celebrate Netguru's Birthday at Web Summit 2018

Netguru is 10 years old! We're celebrating our birthday at the Web Summit Conference in Lisbon. Come and join us on November 6-8, 2018.
Before we meet, we'd like to invite you to take a quick look at these '10 numbers for 10 years' to see how we've changed from a small software shop to an international consulting agency:
644%

revenue growth in the past three years.
Nearly

500

people on board Netguru.
In

16

time zones worldwide.
81

projects run concurrently at the moment.
Over

25 services ranging from web and mobile development, through code and UX reviews, to product design and brand identification.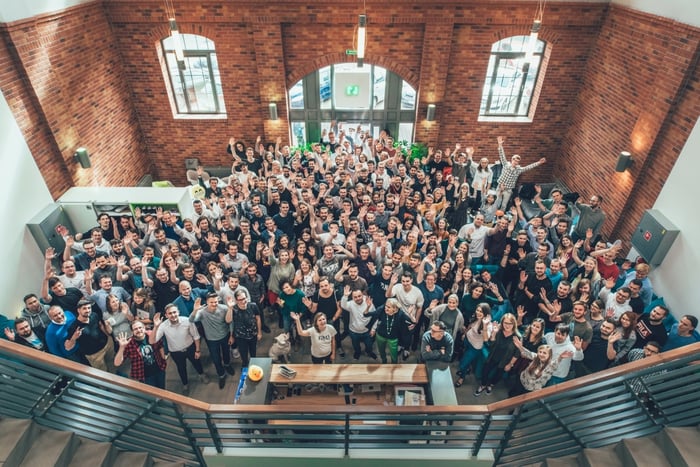 These were incredible 10 years worth celebrating. That's why we want to share this moment with you at the Web Summit Conference. On each day you can find us in a booth E131, in Pavilion 1, in Altice Arena & Fil. in Lisbon, where our team will warmly welcome you and have a chat.
On Thursday, November 8 we will host a panel discussion on "Building Growth: Industry Leaders on Lessons They Learned", taking place in the PT Meeting Centre, Startup Workshop Track from 11.15 to 12.15. We will talk with Catherine Bischoff from Factory Berlin, Ray Newal from Techstars (India) and Barry O'Brien from Silicon Valley Bank about the ups and downs, and challenges related to being a fast-growing company. Come and learn how to scale a business to avoid the pitfalls in the process. Hear about the success stories of the first-class problem solvers.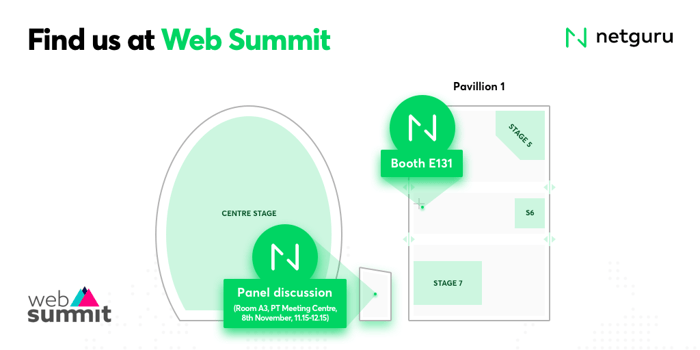 We will throw a birthday party on a Wednesday evening, so it would be great if you could join us and have a bite of the cake and a glass of champagne to the next fortunate 10 years. Meet us at Silk Club on November 7, 2018, at 7 PM for an evening of networking, music, food, and the best views in Lisbon!
We've prepared small birthday souvenirs, so please give us a shout if you're going to be there with us, so that we have one ready for you.
Come and meet us in Lisbon!