E-commerce is a rapidly growing opportunity the world over. When it comes to start selling online, you need to make sure that you choose the best e-commerce system that will suit your business needs.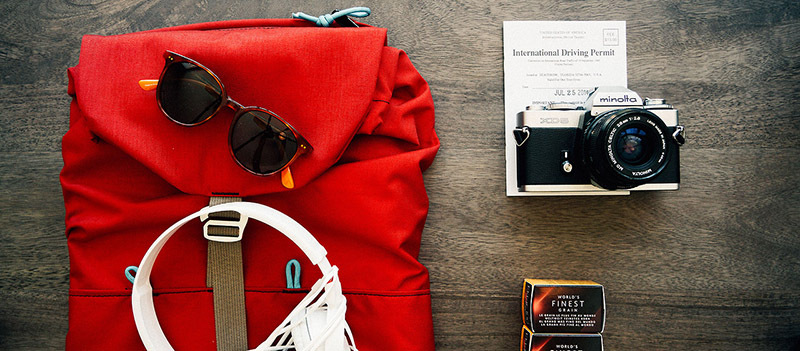 E-commerce is a rapidly growing opportunity the world over. Indeed, it can almost be said that if you don't have an online storefront, then you don't have a business. The whole world is shopping online these days, and not just sat in front of the desktop at home, but on the move from their smartphones and tablets too. Technology has become so sophisticated on these devices, that with the introduction of QR codes and augmented reality retail apps, people can scan a product no matter where they are and be taken directly to an online storefront where they can compare prices and even order one up for themselves.
Take a Look at the Numbers
The numbers speak for themselves. The Centre for Retail Research quotes that online sales in the UK, France, Germany, The Netherlands, Sweden, Italy, Spain and Poland are expected to reach a combined total of £112.2 billion by the end of 2014, and sales to reach $306.0 billion (£190.4 billion) in the US over the same period.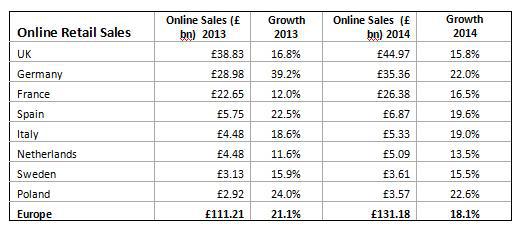 These figures, it should be noted, are strictly based on the sales of goods, and exclude fuel sales and prepared food sales, as well as insurance, tickets, holidays and gambling, as these are not classed as retail.
Don't Miss Out on Web Trade
If you haven't already equipped your business with an online storefront, then you are missing out on your slice of this very lucrative pie. So, when it comes to start selling online, you need to make sure that you choose the best e-commerce system that will suit your business needs. There are a number of different factors that you will need to think about when making your choice, and we'll look at some of those in more depth throughout the rest of this article, and consider exactly how and why Spree is the platform of choice on every level.
Why Use Spree?
Speed and Ease of Use
Spree Commerce is an open source e-commerce solution based on Ruby on Rails. The user interface of Spree is both lightweight and easy to use, and the backend dashboard of the platform is very clean and intuitive. There's also a wealth of support available from the Spree website, with documentation available that covers every type of support issue that you may encounter. The authors of Spree and it s extensions are also readily available for you to contact, and are renowned for being genuinely helpful and interested in getting users to understand their system and how to work with it – take a look at Wombat for a wealth of resources.
Ruby On Rails
Spree is built on the open-source web framework Ruby On Rails, which emphasises the use of convention over configuration (CoC), allowing for ease of build for Spree developers who are left with fewer decisions to make when writing the code, whilst never having to sacrifice on quality or flexibility. Ruby on Rails is a very popular framework that is already in use in applications all over the web, including some of the biggest e-commerce sites out there (Shopify, for instance, or check these top 10 sites built with Ruby on Rails).
Licensing
Spree's BSD licence is one of the least restrictive licences out there. Indeed, no matter what the size of your business, Spree always uses the same open source software. This means that there is no 'enterprise edition' of Spree – so whether you're classed as an SME or a large multi-national corporation, you're able to use Spree for commercial purposes, without ever having to pay a license fee.
Design
There are a number of themes to choose from when it comes to designing your storefront, all of which can be tweaked and altered to suit your business needs. Alternatively, an entirely custom-made design can be built, with endless extensions and modifications that can be implemented with ease, allowing you to create the exact storefront that you want.
Mobile – Optimise for the Small Screen
With so many of your customers accessing your store via their smartphone or tablet, it's essential that your store is optimised for the small screen. Spree stores render excellently on mobile phones, and of course when designing the store, everything can be customised to suit all platforms.
Extensions
Store owners will always want to have additional or slightly altered features than initially provided by the default settings of the theme. There are many third parties that have already designed such extensions for Spree, all of which can be modified from the source code that's available – check out these open source Spree extensions from Netguru. Any additional extensions can also be developed very quickly using Spree's sturdy application programming interface (API).
Scalability
Spree is designed with scalability in mind, meaning that as your traffic grows and grows – which it will – your store can grow with it with ease. Since Spree is open source, as the popularity of your online store increases, the Spree platform allows scaling with minimal effort, and also cuts out additional hardware and development costs.
Analytics
It will be important for your sales that you're monitoring customer behaviour, identifying what's working and selling and what's not, and then taking action to focus on the specific areas of your storefront according to your findings. Although Spree doesn't come with a built in analytics, there are plenty of third party extensions that have been built, which can be integrated very simply and easily into the backend of your online store.
Communication With Customers
It's always of utmost importance when designing your storefront to integrate a platform on which yourself and your customers can communicate openly and easily to ensure that they all have the very best shopping experience. One of Spree's key features is its flexibility and the extension options available on the ever-expanding Wombat. Third party applications have been developed for your use to integrate such a communication platform for you and your customers to ensure that you can provide such an engaging and indeed useful experience for all of your visitors.
Search
A speedy, fully optimised and sophisticated search platform is of absolute importance to all sites that operate e-commerce. The API provided by Spree allows for a variety of specialized high-functioning search platforms to choose from – Spree Maker Search, for instance, which allows customers to filter their searches by the product maker's name, or Spree Sunspot Search is a very robust and flexible full text search.
Adaptability
It can of course be difficult to predict exactly how the future of your online store will need to grow. What matches your current requirements won't necessarily meet those a year or two down the line. All e-commerce stores offer the same core features – shopping cart, search platforms etc. As the traffic to your site grows, those core features will need to be updated to keep your store as optimised and appealing, easy to use and flexible as possible. Spree allows for this. The ability to modify your store in line with current trends and requirements is another key feature that makes Spree the solution of choice for your online store.
Booming Internet Economy
E-commerce sites have added significant and meaningful depth to the internet economy; the convenience and ease in which they can be accessed and used make online shopping a real hotbed for retail. Indeed, according to SocialMedia Today, e-commerce on its own is growing more rapidly than the retail sector when taken as a whole. Christmas, of course, is the time when the figures really hike. According to a survey from Econsultancy, over 50% of US shoppers did more than half of their Christmas shopping online, with another 34% doing less than half. This equates to a whopping total of 84% of shoppers completing at least some of their Christmas shopping via e-commerce.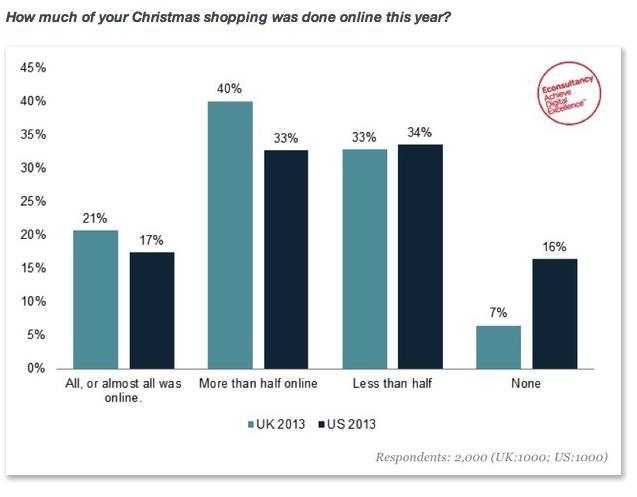 Mobile Shopping
As the mobile revolution continues to take hold, more and more of us are choosing to shop using a variety of smartphone and table devices. Indeed, as much as 45% of all website visits are done so on mobile browsers. Orders actually completed on handsets are actually quite low – 8% in Europe and 13.8% in the US as of 2013.
This year, those figures are set to grow quite significantly and look set to continue to grow year on year. In the UK alone, mobile sales are expected to grow by 62%, which equates to £7.2 billion of UK online retail sales, and 17.6% of online sales overall. In other parts of Europe, the same story is being played out as well, with Germany, France and Sweden making up the significant percentages in mobile sales. In the US, the rates are climbing even faster, with 19.9% of online spending expected to be completed via mobile in 2014, which equates to $61.06 billion (£37.66 billion). 40% of these sales are represented by tablet sales, and 60% by smartphone.
Make These Figures Work For You With Spree
There are hundreds of Spree users who are quite rightly very excited about Spree. The endless capabilities that it has to enable you to adapt your storefront means that something new can always be brought to the table for shoppers, both current and future, allowing your storefront to grow in line with your business. The Spree community is also second to none. Clients of Spree are forever customising and updating the platform to fix any problems they experience, meaning that Spree is constantly growing and improving with each day that goes by. This all results in a top-notch product that is refining itself all the time, and, in the true open source spirit of the platform, every user benefits.
With a little help of our handy extension, you can now integrate Spree with PayU. Yup, it's open source so just grab one for your e-store!