Hi! We are Netguru. We help entrepreneurs and innovators shape the world through beautiful software. We're looking for people to join our team and build a culture based on trust, taking ownership, and transparency. Introducing innovative solutions and improving our internal processes are the foundation of our development and achievements.
We offer a safe, inclusive, and productive environment for all team members. We respect and want to build on our diversity. We are open to workplace adaptations.
We also help team members develop their skills through internal learning opportunities, R&D projects, and personal growth budgets. Our efforts bring results: Netguru ranks as one of the most desired IT employers, alongside Facebook, SpaceX, and Netflix.
We are looking to hire a dynamic and enthusiastic Administration Specialist who can perfectly manage the functioning of our office in Cracow.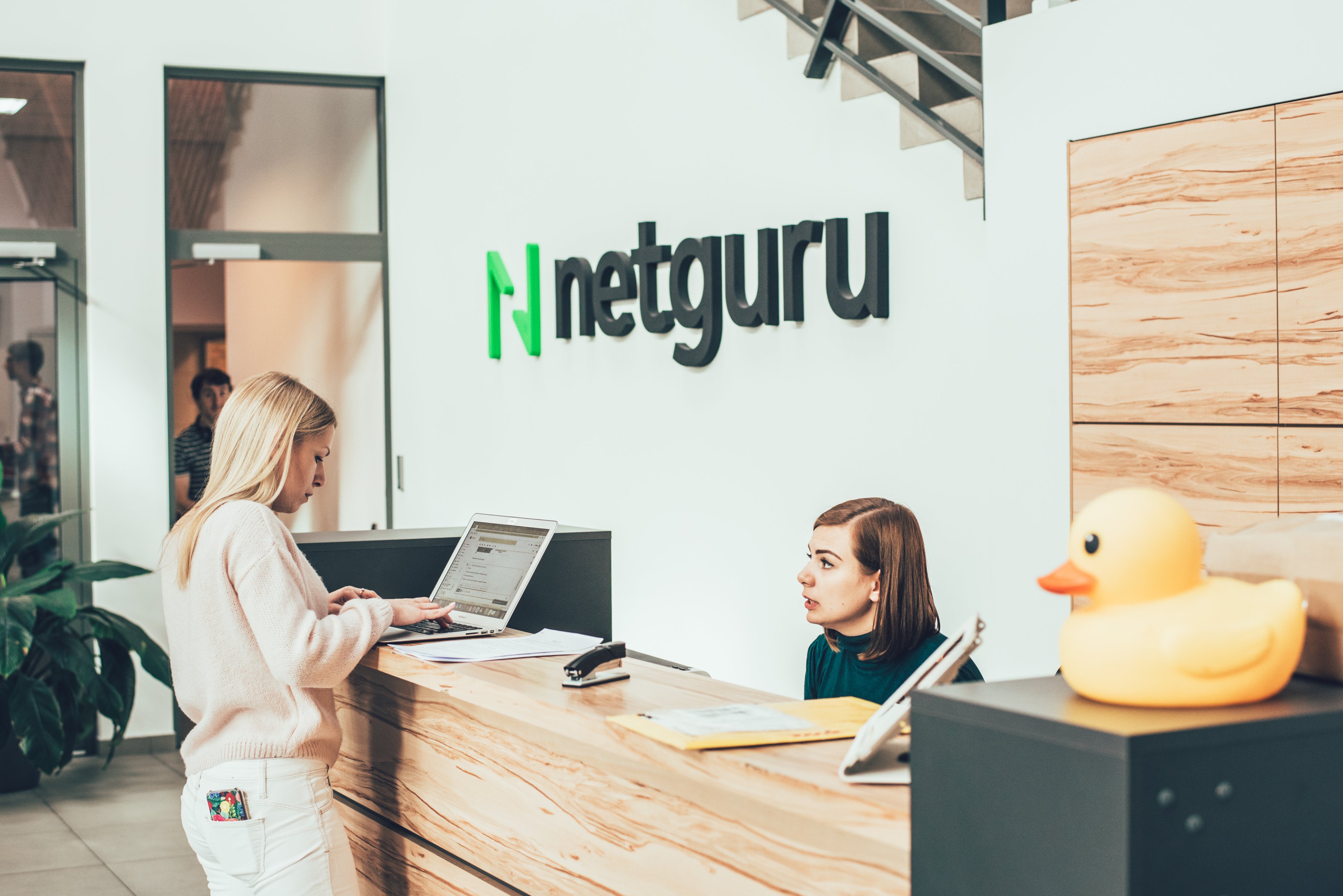 Joining Netguru as an Administration Specialist means:
having the support of your team while being independent in managing your tasks, solving problems, and creating best practices,
being a part of a challenging, fast-paced, yet friendly international environment,
working in a hybrid model: from office in Kraków (2-3 days a week) and remotely,
growing yourself and the people around you – you will give and receive regular feedback in a team of open-minded people,
career and personal development opportunities,
working on the best equipment – we will provide you with a Macbook and additional accessories for your computer to make your work even more efficient and comfortable.
Your responsibilities:
ensuring a great environment for people working in and visiting the office by taking care of the facilities,
organizing and settling a business trip taking into account various means of transport and various accommodation options,
procuring office supplies and coordinating utility and service suppliers,
keeping records of documentation and office equipment,
managing the flow of documents,
keeping offices functional and attractive, monitoring the quality of benefits, the technical condition of offices, and coordinating improvements,
planning, conducting, and supervising removals or renovation works,
being the "go-to" person in case of any issues at the office,
coordinating and organizing office events,
cooperating with the People Team in organizing events and managing perks.
We want you to come on board if you:
have at least 12 months of experience in coordinating the functioning of an office or in a similar administrative job,
know how to organize and settle a business trip taking into account various means of transport and various accommodation options,
can fulfill orders for services and articles, including office equipment,
have a very good command of written and spoken English (B2+) and Polish (C1),
have outstanding communication skills and can build friendly relationships with coworkers and proactively help them in every situation,
are highly organized, have a can-do attitude with an ability to prioritize and switch between tasks, as well as react quickly to rapid changes,
can take the responsibility for the processes, and work on a constant improvement,
have experience in processing and archiving documents and have basic knowledge of the electronic circulation of company documents, processing and storage of documentation, keeping records and the archiving process,
can cooperate remotely with your distributed team and manage tasks independently,
have basic knowledge of GDPR and Organisational Safety and Health (OSHA/BHP) regulations,
have experience in working on Google Docs and shared files.
It would be even better if you had some experience in:
cooperating remotely with coworkers distributed across multiple locations;
researching, preparing offer inquiries, and negotiating with suppliers and service providers;
introducing new insurance policies;
improving the process of archiving documents;
inventory and stocktaking;
organizing the end-to-end process of removals and opening of new offices.
Perks & benefits:
Access to the WorkSmile platform offering benefits adapted to your preferences:

Multisport card,
Private health insurance package,
Life insurance,

And hundreds of other options to choose from 15 categories (shopping, leisure, travel, food, etc.)

Support for your growth - a book budget and a head/manager's budget available to every employee,
Discounts on Apple products,
One-time 1000 PLN home office bonus,
Home office equipment sharing option,
Various internal initiatives: webinars, knowledge sharing sessions, internal conferences.
What will happen next?
You will receive an email from our recruitment team if your application matches our requirements.
If this is the case, you will be invited for a Netguru Language Check to verify your English skills.
We'll also ask you to complete a recruitment task.
If everything goes well, we will meet you at online interviews (there will be two of them).
If you need any disability-related adaptation at any step of the recruitment process – simply let the recruiter know! We'd be happy to help.
Got questions? Feel free to contact Martyna!