Opening soon
PLN 8 400 - 12 000
Before Tax (Business Contract)
PLN 7 000 - 10 000 Gross (Employment Contract)
Our mission at Netguru is to help entrepreneurs and innovators shape the world through beautiful software. As a Certified B Corporation®, we offer a safe, inclusive and productive environment for all team members. If you want to work from home and be a full time employee, great - you can apply right away.
Perks: +1 000 PLN home office bonus, Multisport card, private health insurance, discounts on Apple products, development budget and more

B2B: +16 paid days off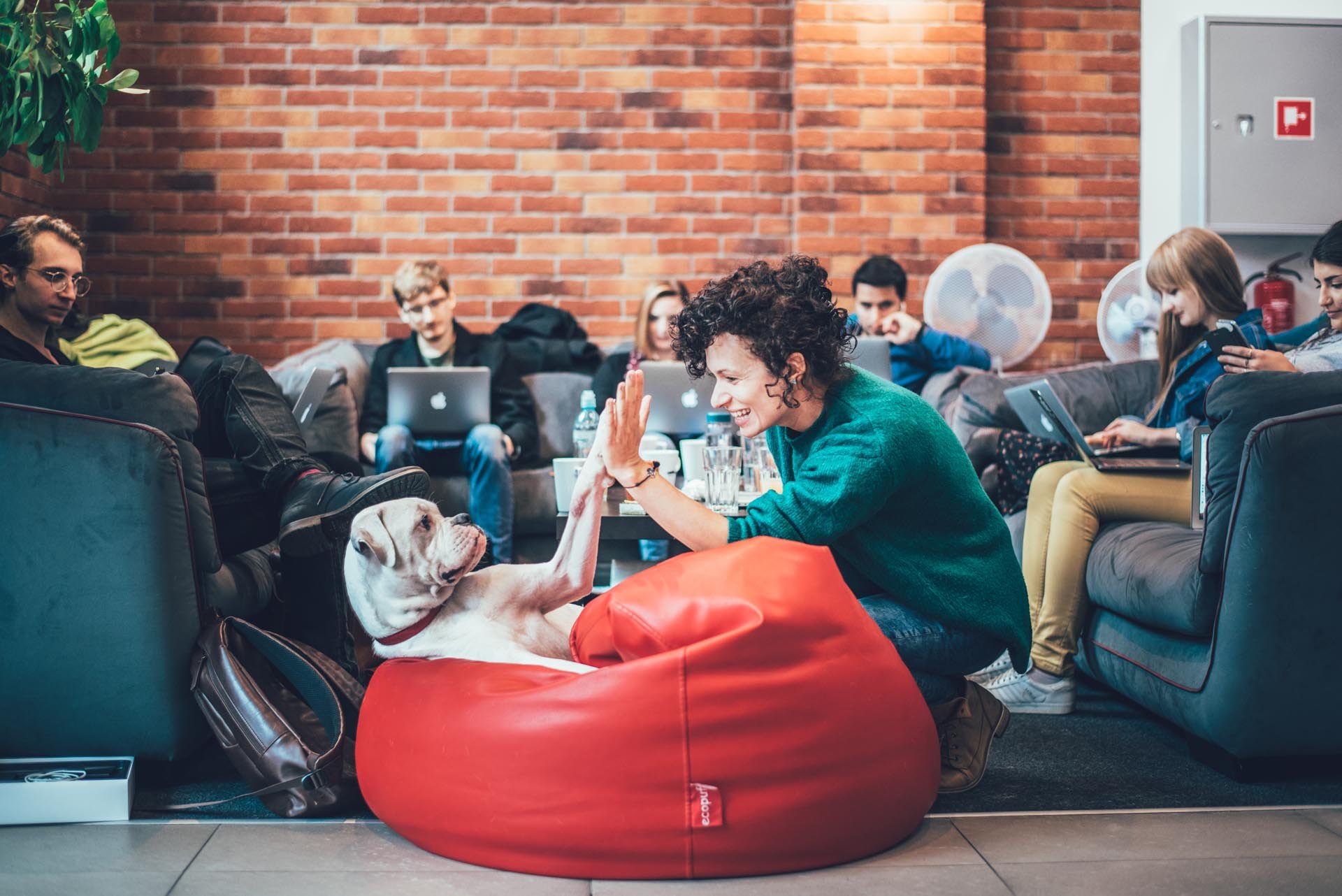 Currently, we're on the lookout for motivated Business Development Representative who'll boost our Outbound Team to the next level of growth.
The Outbound Sales Team makes sure to let the world know about Netguru, takes care of not only prospecting, qualifying leads and creating campaigns but also leading the whole sales process which means we build and control our own sales pipelines and work hard on creating a good network of contacts and lead them to becoming Netguru clients.
If you join us as a Business Development Representative, your responsibilities will centre around:
searching and qualifying potential clients according to the Ideal Client Profile,
carrying out market research and building target lists of desired accounts we'd like to work with,
carrying out outreach activities to potential customers,
looking for creative ways to reach potential clients,
creating and distributing targeted email campaigns,
initiating contact with clients, leading discovery calls and being able to qualify leads which are then passed on to Client Partners and Senior team members,
working closely on Accounts with more Senior Team members and assisting them in business opportunities to ensure everything is coordinated internally for the accounts sourced,
participating in and utilising company online events to raise awareness of the Netguru brand and establish contact with potential clients,
growing the professional network and working on establishing an expert profile via Linkedin.
We want you on board if you have:
at least 1 year experience in a business development role working with B2B clients,
proven track record of reaching sales KPIs,
excellent command of written and spoken English (min. C1+), Polish also preferred,
flawless communication skills – ability to provide clear, concise and insightful information especially in writing,
creativity in terms of creating and executing appealing written email campaigns,
passion for carrying out research and experience in reports creation,
being goal and action-oriented – tracking results and actively experimenting with different solutions,
being curious and hungry for knowledge and information,
resourcefulness and independence to thrive in a competitive environment and ability to adapt easily.
Nice-to-haves:
experience in sourcing clients actively as well as managing own sales pipeline,
passion about new technologies and start-up culture,
knowledge of ABM/ ABS as a sales approach,
experience in or some knowledge of IT/software consulting (ability to identify and differentiate between programming languages),
working knowledge of LinkedIn & Sales Navigator, Hubspot, Salesforce, Outreach.io or similar tools.
Perks & benefits:
Access to the WorkSmile platform offering benefits adapted to your preferences:

Multisport card,
Private health insurance package,
Life insurance,
And hundreds of other options to choose from 15 categories (shopping, leisure, travel, food, etc.)

Support for your growth – a head/manager's budget available to every employee,
Discounts on Apple products,
One-time 1000 PLN home office bonus,
Various internal initiatives: webinars, knowledge sharing sessions, internal conferences.
Learn more about the additional support we offer for Ukrainian citizens or those who have decided to relocate to Poland due to military action in Ukraine (regardless of their nationality) - click here. We hope that this assistance will help you feel safe and welcomed in our country.
What's in it for YOU?
Unique opportunity to work for a fast-growing, professional software services company with a global reach
Working in a strong organization that prioritizes learning and has innovative and constantly improving processes
The constant development of your skills (e.g. internal Webinars, conferences, access to multiple online courses and e-books
Using professional tools like HubSpot, Salesforce and others on a daily basis
Enjoying flextime and flexplace: adjust your daily schedule to your individual needs, work from the office or from home
Working on the best equipment: we will provide you with a MacBook and additional accessories for your computer to make your work even more efficient and comfortable
Having a smooth start: your leader and mentor will support you
Don't hesitate and apply right away!
Please send your CV in English, as the whole recruitment process will be led in this language.
If you need any disability-related adaptation at any step of the recruitment process – simply let the recruiter know! We'd be happy to help.

In case of questions - drop us a line at jobs@netguru.com !
Any questions? Talk to Dominika