Back to offers
Our mission at Netguru is to help entrepreneurs and innovators shape the world through beautiful software. We care about trust, taking ownership, and transparency. As a Certified B Corporation®, we offer a safe, inclusive and productive environment for all team members, and we're always open to feedback. If you want to work from home and be a full time employee, great! We want to create the right opportunities for you.
B2B & UoP: +bonuses

B2B: +16 paid days off

Location: Poznań or remotely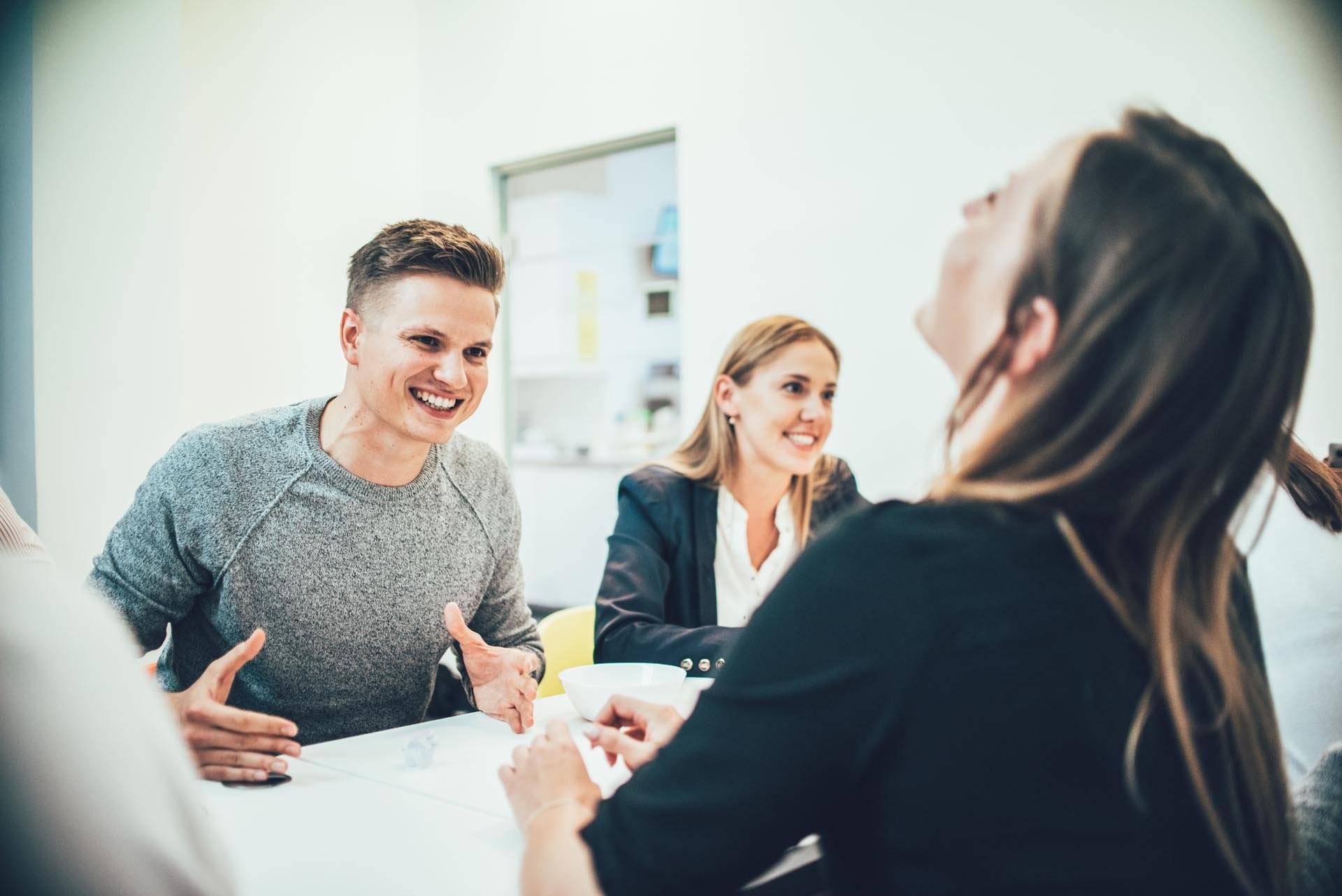 Job description
Hi! We are Netguru. We help entrepreneurs and innovators shape the world through beautiful software. We're looking for people to join our team and build a culture based on trust, taking ownership, and transparency. Introducing innovative solutions and improving our internal processes are the foundation for our development and achievements.
As a Certified B Corporation® we offer a safe, inclusive and productive environment for all team members. We respect and want to build on our diversity. We are open for workplace adaptations.
We also help team members develop their skills through internal learning opportunities, R&D projects, and personal growth budgets. Our efforts bring results: Netguru ranks as one of the most desired IT employers, alongside Facebook, SpaceX, and Netflix.
We are looking for a self-disciplined and goal-oriented Business Development Representative to join our Inbound Team and skilfully manage our business opportunities.
Inbound Team takes care of a new potential and already interested client from the very first hello, leading the process through qualification, need analysis, projects estimations, negotiations to signing the deal.
What's in it for you?

Unique opportunity to work for a fast-growing, professional software services company with a global reach;
Working on high-volume diverse and exciting projects with clients from Europe, the United States, Asia and Middle East in fast-paced sales cycle;
Being a part of strong organization that prioritizes learning and has innovative and constantly improving processes;
Working alongside experienced and highly qualified experts from various fields and taking advantage of sales training with top sales experts;
Bonuses for exceeding target quotas;
Taking advantage of flextime and flexplace – adjust your daily schedule to your individual needs;
Working on the best equipment – we will provide you with a Macbook, and all the tools you need.
Your responsibilities will centre around:
Managing new business pipeline;
Qualifying inbound leads and encouraging our inbound leads to start working with Netguru;
Setting out strategy for your opportunities and executing through pain discovery, account control and caring about your prospects;
Adjusting the approach and sales process to the client's needs in order to maximize the chances to close the deal;
Negotiating terms with new accounts according to company guidelines and closing business deals;
Responding to customer inquiries in a timely manner, providing accurate information, and creating a great customer experience for every potential client;
Always staying curious and refraining from making assumptions about your prospects.
We expect you to have:

At least 1-year experience in a similar position, leading a full sales cycle and selling digital solutions - most preferably at software consulting/IT services company;
Experience in working with targets (monthly, quarterly, etc.) and having a good track record of accomplishing them;
Experience in working with international clients;
Proven track record of closing business deals;
Excellent command of written and spoken English (CEFR C1+); fluency in any second language – would be a big advantage;
Impressive written and verbal communication and interpersonal skills;
Ability to influence internal and external stakeholders by showcasing projects added value;
Ability to think creatively and question the status quo when building a strategy to close a business deal;
Proactive approach to improving processes;
Experience in using tools such as Salesforce;
Willingness to travel (when it's safe & possible).
Our values are important to us, so we expect certain attitudes from you:

Being humble,
Being proactive in looking for solutions instead of complaining,
Being duty-oriented and responsible for the results,
Being goal-oriented and measuring your performance,
Being curious and hungry for knowledge and information,
Being honest and transparent – no trick no gimmicks,
Being the expert in the eyes of the client,
Being motivated and mentally prepared to cope with losses,
Being action-oriented and questioning the status quo on a regular basis,
Being helpful and supportive to other team members.
Perks & benefits:
Access to the WorkSmile platform offering benefits adapted to your preferences:

Multisport card,
Private health insurance package,
Life insurance,
And hundreds of other options to choose from 15 categories (shopping, leisure, travel, food, etc.)

Support for your growth – a book budget and a head/manager's budget available to every employee,
Discounts on Apple products,
One-time 1000 PLN home office bonus,
Home office equipment sharing option,
Various internal initiatives: webinars, knowledge sharing sessions, internal conferences.
What will happen next?
You will receive an email from our recruitment team with the information if your experience matches our requirements.
If yes, you will be invited for a language check to verify your English skills.
If everything goes right, we will meet at the online interviews!
If you need any disability-related adaptation at any step of the recruitment process – simply let the recruiter know! We'd be happy to help.
Don't hesitate and apply right away! In case of questions - drop us a line at jobs@netguru.com!
Any questions? Talk to Karolina
Ongoing
6 900 - 9 800 + bonuses PLN
Gross (UoP)
8 250 - 11 810 + bonuses PLN + VAT (Contractor)