Ongoing
Click for the details
Sorry, our forms might not work
Our mission at Netguru is to help entrepreneurs and innovators shape the world through beautiful software. We care about trust, taking ownership, and transparency. As a Certified B Corporation®, we offer a safe, inclusive and productive environment for all team members, and we're always open to feedback. If you want to work from home and be a full time employee, great! We want to create the right opportunities for you.
Perks: one-time PLN 1000 home-office bonus for B2B contractors, and PLN 175 monthly lump sum (ryczałt) for remote employees, Multisport card, private health insurance, discounts on Apple products, development budget and more.

B2B: +20 paid days off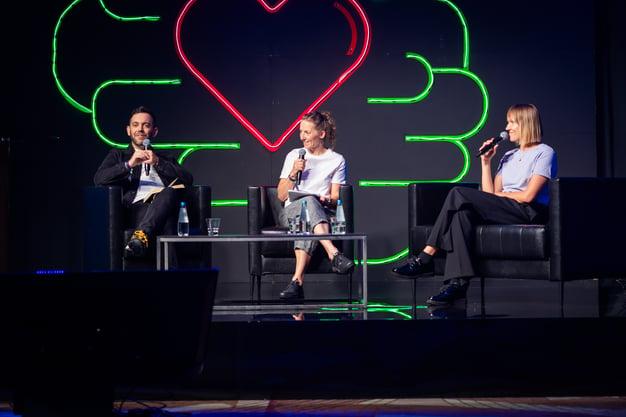 Interested in joining us? Great! Before you apply, here are a few things to keep in mind:
Role description:
We're looking for a Commercial Director in the Finance Vertical who will lead our 10-people team of Business Development professionals.
You'll be responsible for:
The portfolio's commercial success (revenue growth, margin achievement).
Ensure execution of the sales strategy in the vertical.
Build and maintain relationships with top clients.
Oversee Account Growth Plans creation & execution (for prospective and existing clients).
Coordinate prospecting efforts: Growth function, BD Team, Vertical Delivery Team, Core Team.
Drive best practices leading to winning accounts (including proposal quality, experts involvement).
Set and control pricing and discounting strategy for the vertical.
Understand and identify key vertical trends and translate them into relevant business opportunities.
Oversee and manage customer satisfaction (NPS).
Engage hands-on in finding, winning, keeping and expanding business.
Coach for performance in the current role and support development to advance one's career.
Create an environment which fosters motivation, performance, accountability and psychological safety.
Co-create reward and recognition strategy, including compensation plan, together with the People Team.
Keep consistent standards within the team.
First check if you have:
Experience in managing a successful business development team, particularly around Enterprise sales: executing account strategies, proactive pitching, building networks within account.
Experience in selling custom software development services in project based and team augmentation models.
A proven track record in Inbound and Outbound Sales, and Key Account Management.
Experience in managing end-to-end customer relationships from prospecting to expansion.
Experience with enterprise clients on international markets.
Creating and executing portfolio strategy and account growth plans to grow business YoY.
A great command of English (min. C1+ CEFR), Polish not required.
An ability to achieve ambitious goals in an agile, innovative, and fast-paced environment.
An ability to hold people accountable while staying empathetic and are committed to helping your team members develop.
An ability to give and gather constructive feedback, evaluate, and set key goals;
Optimism, entrepreneurial mindset, and can-do attitude.
Joining Netguru means:
Having a direct impact on revenue growth.
Working on a high volume of diverse and exciting projects in a fast-paced sales cycle.
Cooperating in close partnership with Netguru's CEO and the Core Team.
Taking full ownership of ambitious goals.
Work in a change-rich environment that powers digital acceleration for customers from Europe, the United States, Asia, and the Middle East.
Working with globally recognized clients who change the world through software and revolutionize digital banking (such as UBS or Solaris).
Deliver business results by directing and coaching the team to successfully close opportunities, as well as getting directly engaged in the most important opportunities.
Becoming a partner for your team: maintaining a positive attitude, growing and motivating the people around you.
Working in a strong, learning organization with innovative and constantly improving processes.
Taking advantage of remote-first work environment: flextime and flex place – adjust your daily schedule to your individual needs.
Perks & benefits:
Access to the WorkSmile platform, offering benefits adapted to your preferences.
Support for your growth – a head/manager's budget available to every employee.
Discounts on Apple products.
One-time PLN 1000 home-office bonus for B2B contractors, and PLN 175 monthly lump sum (ryczałt) for remote employees.
Various internal initiatives: webinars, knowledge sharing sessions, internal conferences.


Don't hesitate and apply right away!
At Netguru, we're committed to creating an inclusive environment for everyone. If you require any disability-related adaptations during the recruitment process, please let us know. We're here to help!
Any questions? Talk to Kasia!