Ongoing
USD 33 000 - 43 000 per year
Before Tax (Business Contract)
Click for the details
Sorry, our forms might not work
This is a recruitment process for one of our strategic partners - Pilot44, one of America's most trusted corporate innovation studios, partially owned by Netguru.
We are Pilot44
We are a passionate group of accomplished startup entrepreneurs, technologists and marketers that utilize agile, startup-based methodologies to help large brands accelerate digital innovation and build new business ventures.
Employment Type: B2B (+16 paid days off); eligibility for opening a sole proprietorship in Poland required

Benefits: medical insurance allowance, life insurance allowance, sports allowance

Required skills: min. 5-year experience in editorial/content marketing, min. 2-year experience in leading a content team, budget & tools, data and results-driven mindset, strong storytelling skills, C1+ English

Location: remotely in Poland or European Union

Working hours: within CET time zone (till 6 p.m.)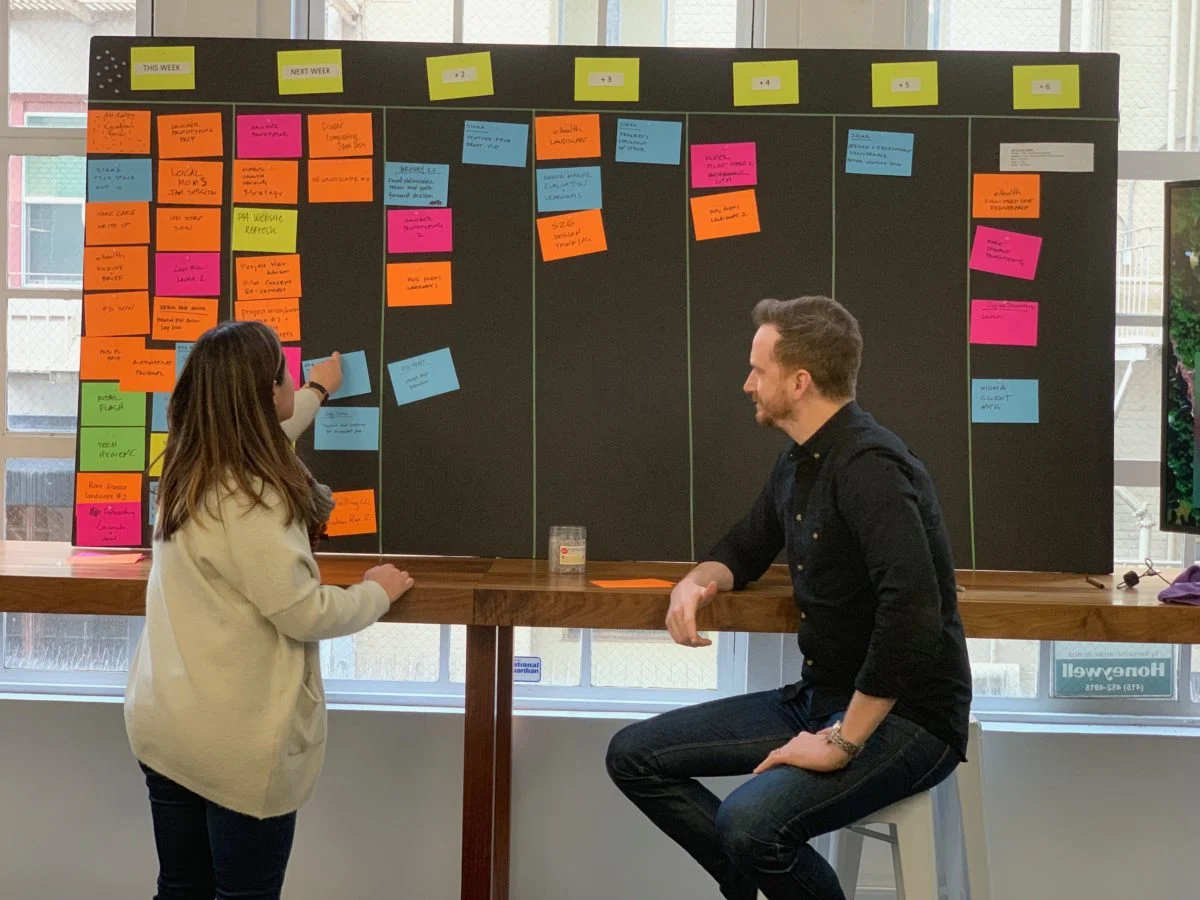 The Opportunity
As a Content Manager, you would be responsible for:
building and running high-quality content that builds Pilot44 brand awareness and credibility through blog, social media and other channels;
starting the content team, both in-house and by external resources (more role details and requirements to be specified during the recruitment process).

About you:
Eligibility for opening a sole proprietorship in Poland.
Proven 5+ years of working experience in editorial/content marketing roles.
Excellent English writing and editing skills (CEFR C1+).
Demonstrable experience (2+ years) in leading and managing a content team, budget & tools.
Demonstrable experience in producing a variety of content formats.
Experience in identifying and testing trending topics and new content formats.
Data and results-driven mindset. Experience in translating insights from content traffic results into actionable improvements/adjustments of strategy, KPIs, and content creation and distribution.
Strong storytelling skills.
HubSpot, Google Analytics, Canva/Figma experience is a plus.
What you can expect from us:
A fast-paced and dynamic startup environment.
A culture of excellence working alongside kind, passionate and dedicated colleagues.
Exciting opportunity to help build growth marketing from scratch.
Autonomy, the room to make decisions, do what you do best, and develop your skills.
A great culture for the fun and curious.
Two visits to our headquarters in San Francisco, California per year.
As a Content Manager, you will be:
Co-developing and executing a content strategy for Pilot44, from thought leadership content, through longer forms (eg. reports), to case studies.
Managing editorial calendar and content pipeline.
Recruiting and managing the Content Team (writers, copywriters, design/motion graphics freelancers and other roles, if needed).
Ensuring all content created meets the brand, deadlines, and brief requirements.
Overseeing content repurposing on a variety of platforms and channels (including website/blog, social media posts, podcasts, videos, email marketing campaigns, advertising campaigns, infographics, whitepapers, and more).
Managing content budget and all tools needed for content creation.
Developing a style guide for content.
Delivering regular reports of content results (visibility, readership, traffic channels), including improvements ideas for topics, messaging, content formats.
What will happen next?
First, you'll meet our Recruiter and learn more about the role.
Then, you'll meet the Pilot44 team members at an online panel interview.
You'll also be asked to complete a recruitment task.
If everything goes well, you'll meet us at a final interview. 🙂
If you need any disability-related adaptation at any step of the recruitment process – simply let the recruiter know! We'd be happy to help.
About Pilot44
We are not a typical digital advertising, media or creative agency. Our focus is on helping our clients to discover, pilot and employ emerging technologies and business models as a means of solving core business challenges and creating new growth ventures. From drones that count inventory to machine learning for customer retention (and everything in between), our unique methodology and approach is changing the way that big companies innovate. We are looking for all-star-caliber players to help grow our team.
Any questions? Talk to Kasia.