Our mission at Netguru is to help entrepreneurs and innovators shape the world through beautiful software. As Certified B Corporation®, we offer a safe, inclusive and productive environment for all team members, and we're always open to feedback. If you want to work from home and be a full-time employee, great - you can apply right away.
Required skills: prior experience in Design Ops, experience working on data, knowledge of our Design tools: Figma, InVision, practical use of basic automation processes, English (C1+)

Nice to have: background in UX/UI, previous experience as Project Manager, Traffic Manager or similar would be useful.

Perks: +1 000 PLN home office bonus, Multisport card, private health insurance, discounts on Apple products, development budget and more

B2B: +20 paid days off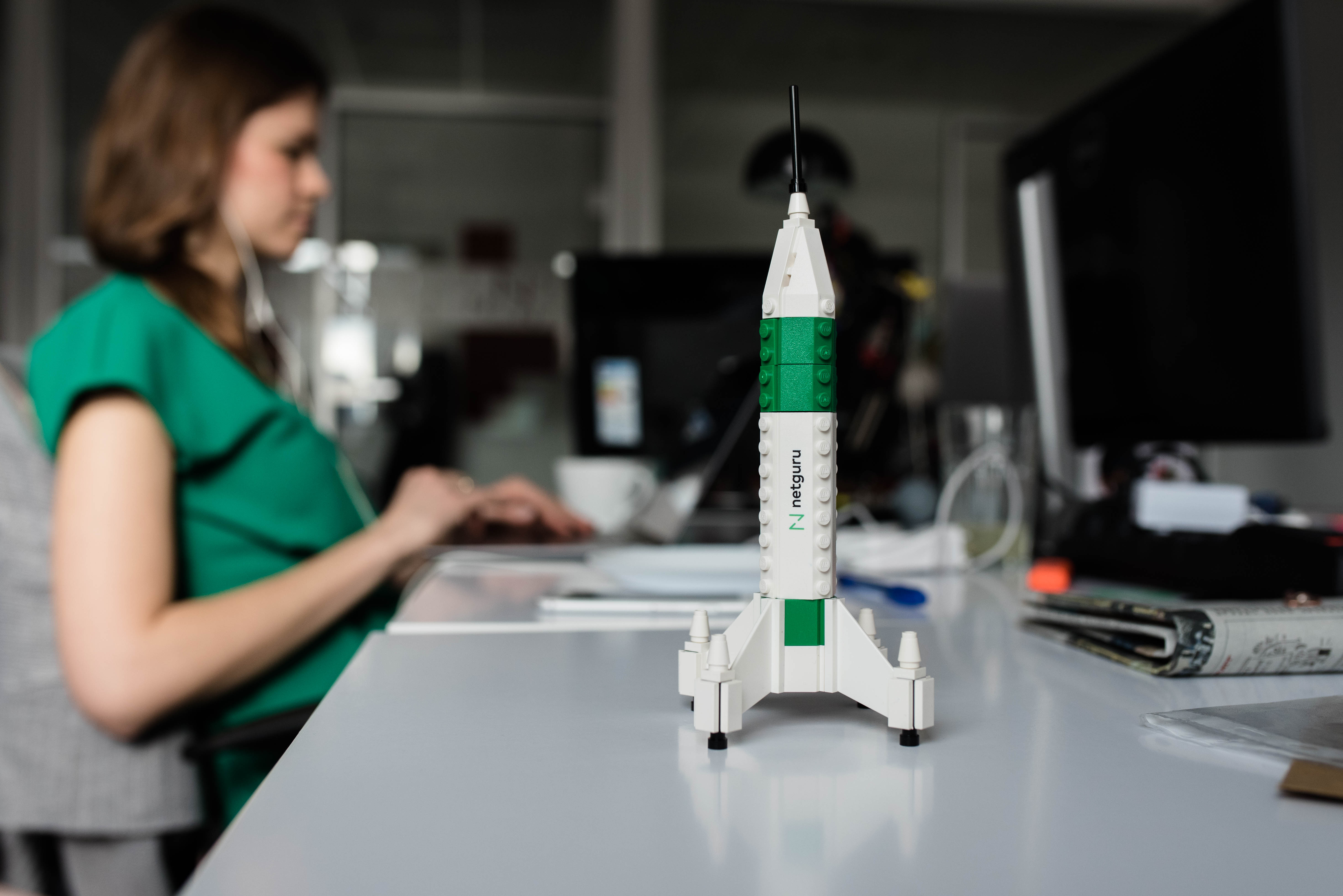 Currently, we're looking for a Design Ops Senior Specialist who will join our Design Team - someone ready to take on the ownership for maintaining our Design Team top quality processes and toolset as well as taking it to the next level!
Ready for this challenge? Check out the details! 🚀
✍️ What will be your tasks as a Design Ops Senior Specialist ?
Close collaboration with our design leadership and HR to empower and scale-up design teams at Netguru. This includes, among others, working on the hiring plan and capacity planning.
Maintaining our Design Process - acting as a bridge between the Design team and the Engineering, Product Management, and Marketing teams to translate the company's requirements into the daily flow followed by our team.
Supporting our Recruiters in improving the recruitment process and experience even more.
Improving further the onboarding experience in order to make its quality top notch.
Ensuring that our mentorship process & documentation is smoothly organised and up-to-date.
Helping build a strong Design Community by suggesting new events and co-organising out-of-box activities aimed at talent acquisition and retention.
Helping our team & leadership track the Project Happiness of each team member.
Maintaining an internal tool that keeps track of the individual aspirations of our team members.
Managing tools to track individual career paths.
Maintaining and updating the Design Team toolset as well as testing & validating new tools available on the market.
Cooperating with the Netguru IT-ops team to communicate important changes in our company.
Ensuring an effective usage of the bench - making sure that our Designers use this time on self-development or business support projects.
Coordinating and managing the introduction and maintenance of the team's internal processes automation.
Supporting management & expert teams in the Design department with strategy plannings (OKRs).
Co-organising educational initiatives for the Design team members.

☝️We want you onboard if you have:
Prior experience:
Prior experience in Design Operations as a contributor or manager.
Knowledge of the UX/UI design processes, and such Design Tools as Figma, Invision, Sketch.
Background working with basic automation, data, spreadsheets, Salesforce, Slack Workflows, Zapier.
Soft Skills
Exceptional attention to detail, willingness and ability to maintain processes scrupulously.
Agile mindset and ability to adapt to a constantly changing environment.
Ability to understand practices for change management in scaling teams.
You are an advocate for Designers and design as a practice.
Fluency in English (C1+) is a must, Polish — nice to have.
Our values are important to us, so we expect certain attitudes from you:
Being a creative problem solver who thinks holistically - is able to connect the dots, is systematic in structuring them, and detail-oriented in specifying them.
Always aiming to raise the bar and actively looking for ways to deliver excellence.
Being driven by complex challenges and knowing how to gather people together to solve them.
Following a can-do attitude and strategic thinking, keeping track of industry trends and competitors' activities.
Working efficiently, having in mind the objectives, while being a people-person, and nurturing relationships with the team.
☝🏽It would be useful if you had:
Previous experience in UX/UI Design
Background as a Project Manager, Traffic Manager, or similar positions.
✴️ It is not a must but it would be great if you had experience in or knowledge of:
Managing design teams and recruitment.
Managing and growing a Design Ops team.
Design Systems.
Working using the OKR methodology.
Low/Code-No code tools to build internal tools for automation.
⭐️ Joining Netguru as Design Ops Senior Specialist means:
Joining our Design Team and having a lot of autonomy - being able to shape the way you work and influence our internal processes and the way we design software.
Being an advocate for our 80+ people Design team and a person who really shapes the way it is viewed in the whole organisation and outside of it.
Acting as a leader of change management in the team.
Working with a motivated and ambitious team who thinks out-of-the-box, develops top solutions, and values open communication.
Working in an organisation focused on delivering excellence and the finest solutions with well-functioning processes on board.
Having a strategic role involving cooperation with a whole variety of stakeholders.
💚 We have some great Perks & Benefits for you!
Access to the WorkSmile platform offering benefits adapted to your preferences:


Multisport card,
Private health insurance package,
Life insurance,
And hundreds of other options to choose from 15 categories (shopping, leisure, travel, food, etc.)

Support for your growth - budget for team development,
Discounts on Apple products,
One-time 1000 PLN home office bonus,
Various internal initiatives: webinars, knowledge sharing sessions, internal conferences.
➡️ What will happen next?
You will receive an email from our recruitment team informing you whether your experience matches our requirements.
If so, we will set up the first interview with our Lead Recruiter, the Design Manager, and one of the Senior Leaders to get to know each other better.
If everything goes well, you will be invited to complete a recruitment task focusing on your strategic thinking and managerial competencies.
Finally, we will organize the last stage when you will have a chance to present the outcome of the task.
In the end, we will send you the offer so that you can join us shortly!
If you need any disability-related adaptation at any step of the recruitment process – simply let the recruiter know! We'd be happy to help.
Any questions? Talk to Kasia