Application Closed
PLN 5 750 - 8 750
Before Tax (Business Contract)
PLN 4 600 - 7 000 Gross (Employment Contract)
Our mission at Netguru is to help entrepreneurs and innovators shape the world through beautiful software. We care about trust, taking ownership, and transparency. As a Certified B Corporation®, we offer a safe, inclusive and productive environment for all team members, and we're always open to feedback. If you want to work from home and be a full time employee, great! We want to create the right opportunities for you.
B2B: +16 paid days off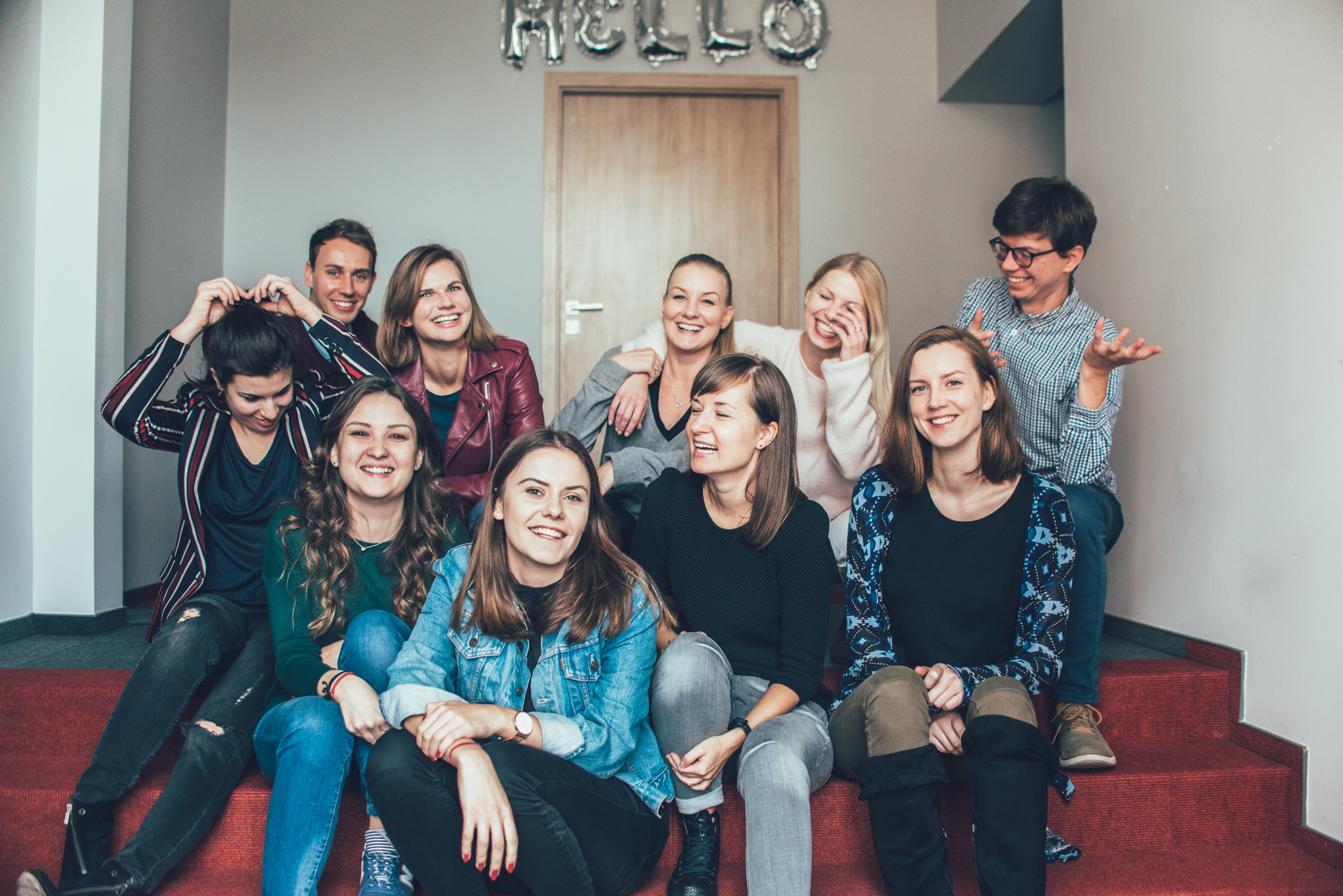 Job description
We're a software development company with a heart. Netguru is full of professional, extremely capable people, ready to jump into any project and give it their best.
We offer application development services for businesses of any size, adding the hidden value of know-how and long market experience to each project. It includes building web, mobile and desktop apps of top quality, for any industry, including banking, healthcare, commerce, tourism, and robotics.
Over the past ten years, Netguru has changed the way people bank, listen to music, learn languages, and rent bicycles. Some of their clients include Fortune 500 companies and startups like solarisBank, Hive, Temi and more. Netguru works with the largest brands in the world, such as Volkswagen, IKEA or Keller Williams.
Currently, we are looking for an exceptional candidate with a passion for employer branding. Would you like to contribute to the growth of our company's human resources? If attracting new talent is your thing, don't hesitate and apply today - become a part of our EB Team!
Joining Netguru as an Employer Branding Specialist means:
having a real impact on Employer Branding activities and communication outside the company with participants and stakeholders,
working alongside experienced and highly-qualified specialists from different areas of expertise,
having a lot of flexibility and independence in you daily work,
working in a challenging, fast-paced yet really friendly environment, with great individuals who together constitute an outstanding community.
What are the responsibilities of an Employer Branding Specialist?
participating in the creation and enforcement of our employer branding strategy, building a recognisable Netguru brand,

supporting the recruitment team by organizing various kind of initiatives and events in order to find and attract the best people in the industry,

taking care of Netguru's presence in the IT community,

measuring the results of each EB initiative,

organizing and attending meetups/conferences/workshops,

encouraging and motivating people to be active during the EB events/initiatives,

preparing visuals and marketing materials - in cooperation with designers and marketing,

cooperating with universities and creating long term relationships/partnerships.
We want you on board if you:
have at least 1 year of experience in EB,
have hands-on experience in designing, organising and conducting events and candidate-driven projects,
have experience in working with designers and external suppliers of branding materials,
have a keen interest in Employer Branding and People-related topics along with their value for the company,
have a head full of creative ideas and a knack for design and social media,
know how to write EB-related content in a clear and concise manner,
have good communication skills and a "doer" attitude,
have good analytical skills and experience in setting measurable KPIs and metrics,
have excellent command of English and Polish, both written and spoken (CEFR C1+).
We will be really happy if you:
have some experience in marketing and design,
have some experience working in an IT environment.
Perks & benefits:
individual growth budget for your educational plan,
fully covered private health insurance,
a Multisport card,
optional life insurance for you and your family,
free sandwiches and co-financed lunches,
team retreats and meet-ups,
& more!
Any questions? Talk to Kasia!