Application Closed
PLN 11 000 - 15 600
Before Tax (Business Contract)
PLN 9 100 - 13 000 Gross (Employment Contract)
Our mission at Netguru is to help entrepreneurs and innovators shape the world through beautiful software. We care about trust, taking ownership, and transparency. As a Certified B Corporation®, we offer a safe, inclusive and productive environment for all team members, and we're always open to feedback. If you want to work from home and be a full time employee, great! We want to create the right opportunities for you.
Paid days off: +20 on B2B

Perks: +1 000 PLN home office bonus, Multisport card, private health insurance, discounts on Apple products, development budget and more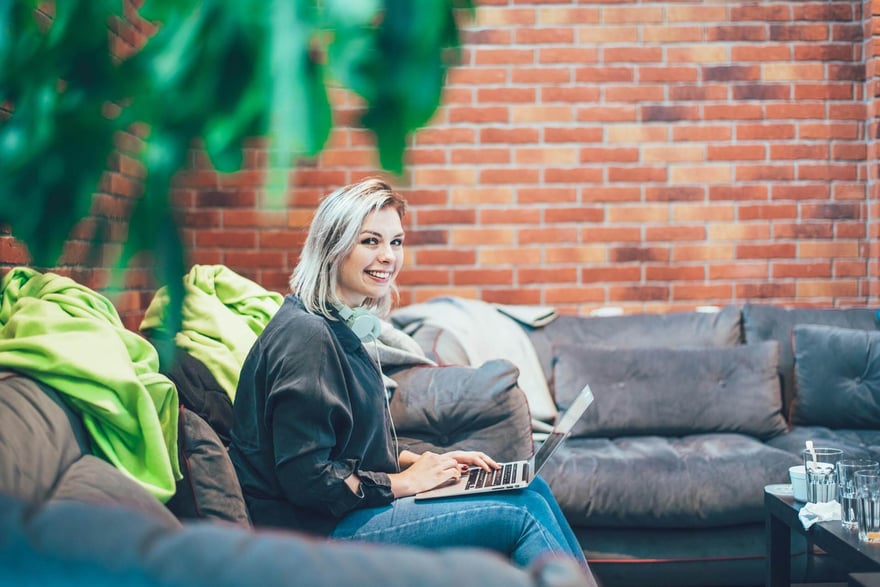 We are looking for an Editorial Expert who will help build a strategy for a world-class tech publication that will foster brand recognition and strengthen employer branding. The person will be responsible for actively planning the editorial calendar, managing the work of other writers, writing and editing stories. He or she will join our Content team (part of the bigger Growth team). This new position comes with a lot of independence and flexibility in creating the editorial strategy and many opportunities to work closely with top industry experts, thought leaders, and other journalists. Are you ready for this?
Curious about your responsibilities? You will be:
Creating new editorial formats for sharing thought leadership by Netguru's experts;
Running regular market research on topics and trends Netguru should cover;
Cooperating with the Growth team, developing a short-term content strategy, planning the schedule and the milestones regarding publishing;
Launching new content series/reports/newsletters;
Performing tests to identify most promising distribution channels;
Establishing relevant relations with chosen foreign and Polish media outlets in order to publish editorial content on a regular basis;
Cooperating with marketing and business development in order to reach the target business partners through editorial content;
Building network of guest writers – editors, CEO's, VIP's, economists, experts in chosen fields;
Building Netguru's thought leadership editorial strategy & scaling the publication process deciding on its frequency;
Gradually enhancing communication and narrative skills of the Growth team members;
Conducting and editing interviews with the industry experts, professionals from target accounts and our clients.


Ready to apply? First check if you have:
7+ years of background as a journalist with experience in covering topics around technology, big data, economics, finance;
Excellent command of written and spoken English (C1+), Polish not required.
Extremely good writing & interviewing skills proved by a track record of a variety of publications;
Ability to create a compelling narrative for the story;
Experience in building relations with media and other authors;
Outstanding communication skills;
Ability & willingness to share knowledge with other team members and educate them;
Knowledge of any of the CMS tools.
We will be even happier if you have:
Experience in working with marketing teams on a variety of topics;
Experience in creating extensive pieces of content such as reports.
Joining our Growth team means:
Having a real impact on Netguru's brand and visibility around the world.
Working on fascinating international B2B markets.
Cooperating with experienced and highly qualified specialists.
Working in a challenging, fast-paced, and friendly environment.
Flextime and flexplace – adjust your daily schedule to your individual needs.
Working on the best equipment – we will provide you with a MacBook and additional accessories for your computer to make your work even more efficient and comfortable.
What will happen next?
Fill out the form,
Give us some time to review your portfolio,
Complete a recruitment task,
Meet us for an interview,
Meet Ola - our Head of Growth,
Join our team!
Perks & benefits:
Access to the WorkSmile platform offering benefits adapted to your preferences:

Multisport card,
Private health insurance package,
Life insurance,
And hundreds of other options to choose from 15 categories (shopping, leisure, travel, food, etc.)

Support for your growth - a book budget and a head/manager's budget available to every employee,
Discounts on Apple products,
One-time 1000 PLN home office bonus,
Various internal initiatives: webinars, knowledge sharing sessions, internal conferences.
Learn more about the additional support we offer for Ukrainian citizens or those who have decided to relocate to Poland due to military action in Ukraine (regardless of their nationality) - click here. We hope that this assistance will help you feel safe and welcomed in our country.


Don't hesitate and apply right away! In case of questions - drop us a line at jobs@netguru.com!
Got questions? Feel free to contact Ola!