Ongoing
PLN 10 600 - 14 200
Before Tax
PLN 8 000 - 12 000 Gross (UoP)
Our mission at Netguru is to help entrepreneurs and innovators shape the world through beautiful software. As a
Certified B Corporation®, we offer a safe, inclusive and productive environment for all team members. If you want to work from home and be a full time employee, great - you can apply right away.
Perks: +1 000 PLN home office bonus, Multisport card, private health insurance, discounts on Apple products, development budget and more

B2B: +20 paid days off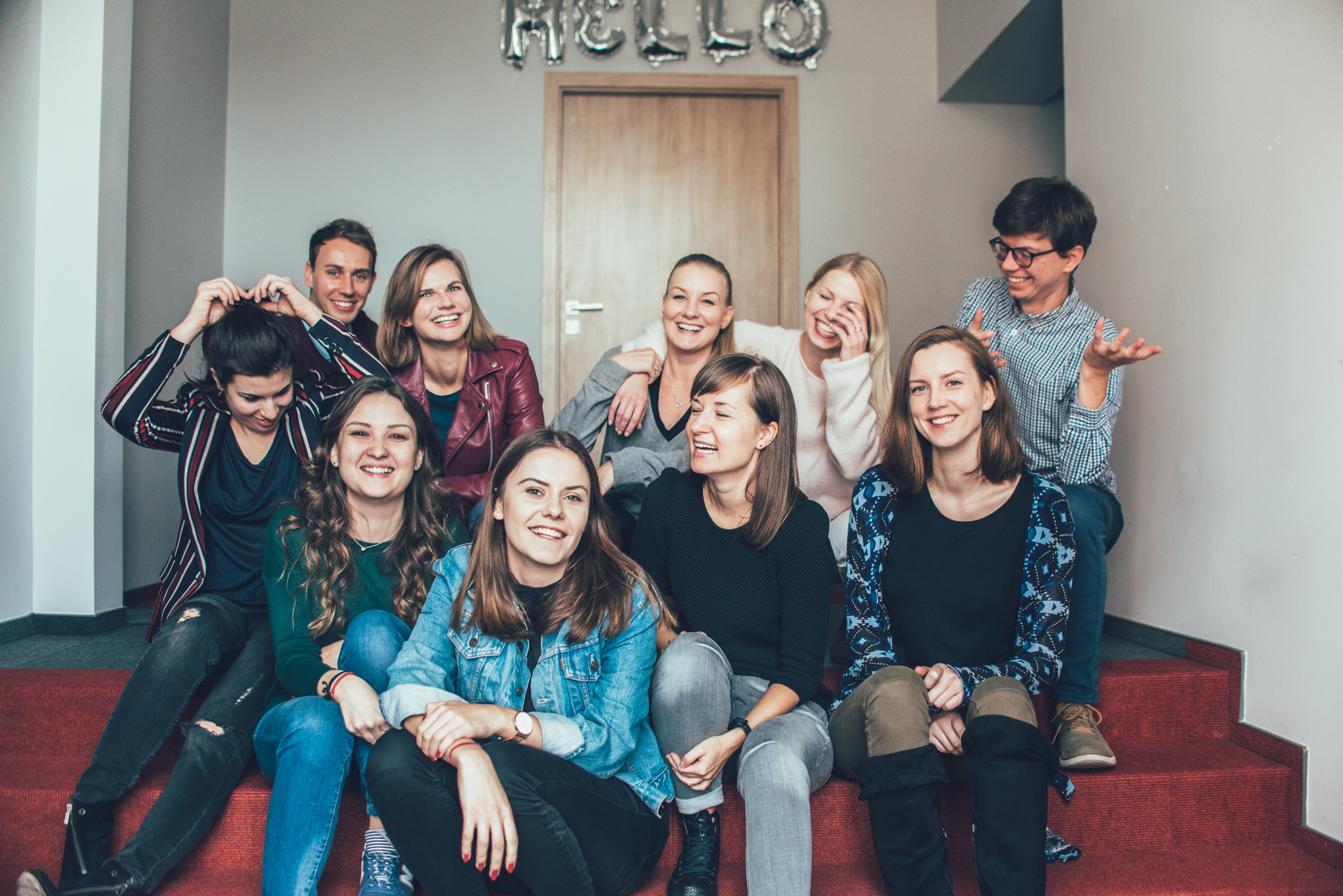 What are the responsibilities of an Employer Branding Team Leader?

Team Management:
Managing a team of passionate EB professionals by coaching, mentoring and monitoring their performance,
Developing, executing and reporting team performance metrics.
Strategy:
Developing and delivering innovative and effective Employer Brand strategies and action plans to promote both Netguru Brand and Netguru Talent Marketplace Brand,

Providing expert knowledge and advise on innovative solution in the area of Employer Branding to support the business,
Managing EB budget - working closely with Recruitment team and Growth team to make sure we are attracting the right talent at the right pace,
Working closely with People team in the area of EVP - acting as an EB ambasador and promotor inside and outside of the organisation.
Process Management:
Effectively generating applications for Netguru's open positions,
Managing paid advertising campaigns and monitoring their effectiveness,
Overseeing the process of preparing visuals, marketing materials and EB content (in cooperation with Netguru Brand team),
Overseeing organization of various online and offline initiatives and events (meetups/conferences/workshops) in order to find and attract the best people in the industry,
Implementing new ways to expand Netguru online presence on different recruitment and EB sites,
Managing Netguru social media presence and channels related to recruitment and Employer Branding,
Cooperating with universities and creating long term relationships/partnerships.


We want you on board if you:
Prior Experience:
Have at least 3 years of experience in EB and are capable of creating and executing EB strategy; have at least 1 year of experience in managing a team,
Have a strong people oriented mind set and leadership skills,
Have basic knowledge of the tools: Facebook Ads, LinkedIn Ads, Twitter Ads, Google Ads, Google Analytics, Tag Manager, HubSpot
Have hands-on experience in designing, organizing and conducting events and candidate-driven projects,
Have experience in working with designers and external suppliers of branding materials,
Know how to write EB-related content in a clear and concise manner,
Have good analytical skills and experience in setting and monitoring measurable KPIs and metrics.

Soft Skills:
Have a keen interest in EB and People-related topics along with their value for the company,
Have a head full of creative ideas and a knack for design and social media,
Have good communication skills and a "doer" attitude,
Have excellent command of English and Polish, both written and spoken (C1+).
It's not a must, but we would also be happy to see that you have:
Track record of coordinated EB projects,
Prior experience in marketing agency.



Perks and Benefits

Access to the WorkSmile platform offering benefits adapted to your preferences:

Multisport card,

Private health insurance package,

Life insurance,

And hundreds of other options to choose from 15 categories (shopping, leisure, travel, food, etc.)

Support for your growth – a book budget and a head/manager's budget available to every employee,

Discounts on Apple products,

One-time 1000 PLN home office bonus,

Various internal initiatives: webinars, knowledge sharing sessions, internal conferences.



Joining Netguru as Employer Branding Team Leader means:
Shaping the direction of Netguru Employer Brand and communication outside the company,
Working alongside experienced and highly-qualified specialists from various areas of expertise,
Having a lot of flexibility and independence in your daily work,
Working on inspiring projects, such as: Burning Minds, Humans of Netguru, Netguru College, IT Heroes and more,
Working in a challenging, fast-paced yet really friendly environment, with great individuals who together constitute an outstanding community. If you want to read more about why working at Netguru might be your thing, check out our Culture Book and read the blogpost about our road to becoming the world's top IT employer.

Don't hesitate and apply right away!
If you need any disability-related adaptation at any step of the recruitment process – simply let the recruiter know! We'd be happy to help.
Any questions? Talk to Karolina!