Ongoing
PLN 23 000 - 29 000
Before Tax (Business Contract)
PLN 19 200 - 24 200 Gross (Employment Contract)
Click for the details
Sorry, our forms might not work
Our mission at Netguru is to help entrepreneurs and innovators shape the world through beautiful software. We care about trust, taking ownership, and transparency. As a Certified B Corporation®, we offer a safe, inclusive and productive environment for all team members, and we're always open to feedback. If you want to work from home and be a full time employee, great! We want to create the right opportunities for you.
Requirements: 5 years of experience as a Developer/Engineer + 2 years of experience as a leader/manager, experience in working with multiple stakeholders, knowledge of how to set and work with KPIs, strong command of written and spoken English

Paid days off: 20 for B2B

Performance bonus

Perks: +1 000 PLN home office bonus, Multisport card, private health insurance, discounts on Apple products, development budget and more.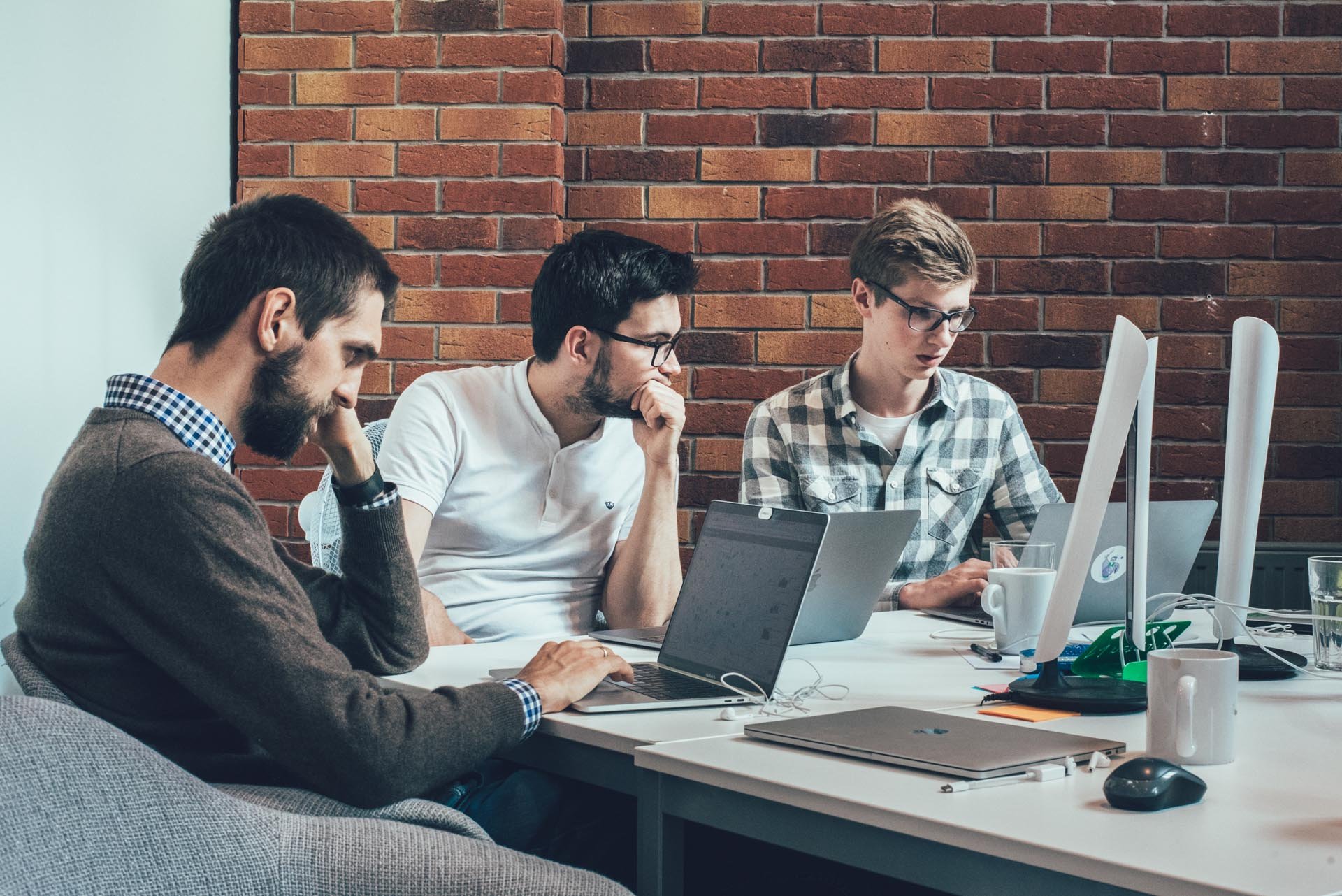 Hi! We are Netguru. We help entrepreneurs and innovators shape the world through beautiful software.
Now we are looking for someone who wants to become an Engineering Lead for a portfolio of our clients' projects and build an environment where people deliver great results and cultivate Netguru values. If you know software delivery and would like to leverage your experience by empowering project teams, let's talk.
We want you on board if you:
Have 5 years of commercial experience as a Software Engineer/Developer and at least 2 years of experience as a leader/manager,
Have a very good understanding of the software delivery life cycle,
Know how to work with multiple stakeholders: technical, non-technical, clients, vendors, RnD, PMO, Discovery Team; you are able to manage and balance needs on both sides (internally and externally),
Are good at working in an environment of changing priorities and complex connections,
Know how to set and work with KPIs and how to align them with a project/team/account
Have great communication and explanation skills in 1:1 communication, within a team, and across teams,
Are able to make swift decisions with (at times) limited context and in dynamic situations,
Are not afraid of making mistakes and you know how to learn from them,
Work well under pressure and thrive in a dynamic environment,
Have a can-do attitude and are always looking for new solutions,
Have excellent feedback skills,
Have excellent planning skills; you know how to manage activities to achieve specific goals,
Have an excellent knowledge of English (C1+).


Your responsibilities will centre around:
Setting engineering quality baselines and ensuring best practices,
Proactively analyzing and improving the quality of software delivery and making sure it meets the requirements of all stakeholders involved,
Mentoring and coaching direct reports in a group of projects, e.g recommending techniques, approaches, and insights which are going to help them succeed in their roles,
Staying up to date with milestones, budgets, and project challenges,
Setting the engineering strategy for the portfolio - you will be responsible for the direction we are going in,
Defining priorities among stakeholders,
Maintaining relationships with key stakeholders on the client's side,
Helping people within the portfolio to achieve the client's goals by providing a tech point of view,
Assessing risks and preventing them in a proactive way,
Balancing the needs of the client, team, and Netguru in order to achieve the best results.
Perks & benefits:
Access to the WorkSmile platform offering benefits adapted to your preferences:

Multisport card,
Private health insurance package,
Life insurance,
and hundreds of other options to choose from 15 categories (shopping, leisure, travel, food, etc.)

Individual growth budget for your educational plan,
Discounts on Apple products,
One-time 1000 PLN home office bonus,
Various internal initiatives: webinars, knowledge sharing sessions, internal conferences.
Learn more about the additional support we offer for Ukrainian citizens or those who have decided to relocate to Poland due to military action in Ukraine (regardless of their nationality) - click here. We hope that this assistance will help you feel safe and welcomed in our country.
Joining Netguru means:
Working with an experienced team,

Processes based on Scrum and Agile methodologies,

Clients from all over the world,

Dev-friendly processes such as CI/CD, code review, and bug bashes,

Continuous development of your hard and soft skills (internal webinars, conferences, access to multiple online courses and e-books),

Enjoying flextime and flexplace; you can adjust your daily schedule to your individual needs,

Working on the best equipment - we will provide you with a MacBook and additional accessories for your computer to make your work even more efficient and comfortable,

Having a smooth start - your leader and a buddy will support you and mentor you.
What will happen next?
You will get an e-mail from our recruitment team with the information if your experience matches the requirements and if it does, we will invite you to a short call with a Recruiter.
We'll send you a recruitment task to assess your practical skills.
The authors of the best answers will be invited to a technical interview, during which you will present your task.
For all of those who completed the previous steps - we'll also invite you to the last interview.
Last but not least - if everything goes well, we'll be more than excited to invite you on board!
Don't hesitate and apply right away! In case of questions, drop us a line at jobs@netguru.com!
Got questions? Feel free to contact Karolina!