Ongoing
4 500 - 5 500 PLN
+ VAT (Contractor)
3 800 - 4 600 PLN Gross (UoP)
Our mission at Netguru is to help entrepreneurs and innovators shape the world through beautiful software. We care about trust, taking ownership, and transparency. As a Certified B Corporation®, we offer a safe, inclusive and productive environment for all team members, and we're always open to feedback. If you want to work from home and be a full time employee, great! We want to create the right opportunities for you.
Paid days off: 16 for B2B

Location: Poznań or remotely from Poland
Hi! We are Netguru. We help entrepreneurs and innovators shape the world through beautiful software. We're looking for people to join our team and build a culture based on trust, taking ownership, and transparency. Introducing innovative solutions and improving our internal processes are the foundation for our development and achievements.
As a Certified B Corporation®, we offer a safe, inclusive and productive environment for all team members. We respect and want to build on our diversity. We are open for workplace adaptations.
We also help team members develop their skills through internal learning opportunities, R&D projects, and personal growth budgets. Our efforts bring results: Netguru ranks as one of the most desired IT employers, alongside Facebook, SpaceX, and Netflix.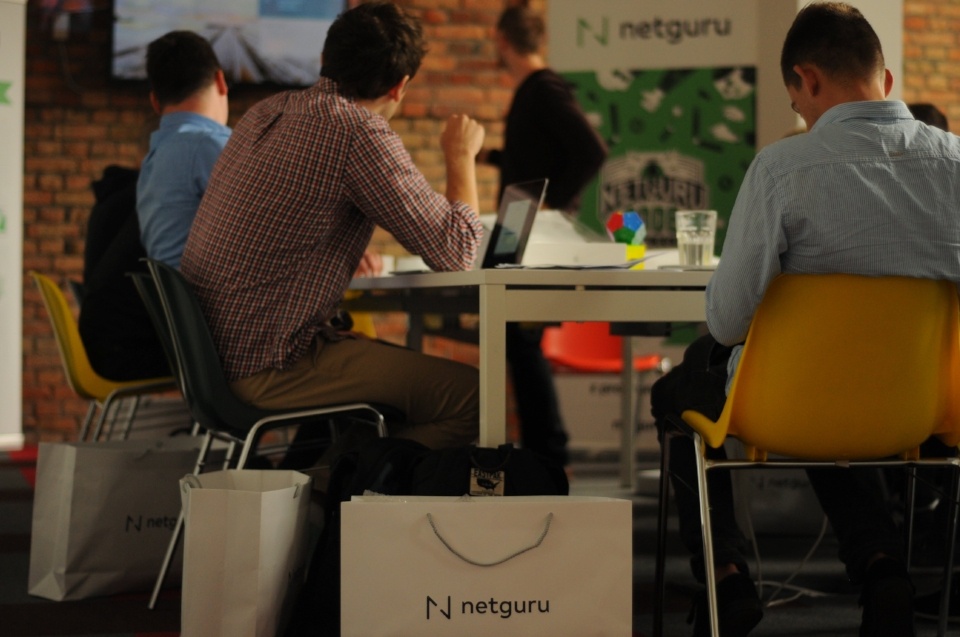 Joining Netguru means:
Up to a six-month-long juniorship spent on supported learning and polishing your skills, which will make a perfect foundation for a future promotion and pay raise at Netguru,
Working with an experienced and open-minded team of software specialists. We decide together and value equality: there is no strong hierarchy in our teams and every opinion is more than welcome,
Processes based on Scrum and Agile methodologies,
Dev-friendly processes such as Continuous Integration and code review,
Constant development of your hard and soft skills (e.g. internal webinars or international and local conferences),
Enjoying flextime and flexplace: adjust your daily schedule to your individual needs, work from the office or from home,
Working for global clients in projects open to innovation and new ways of solving problems,
Working with the best equipment: we will provide you with a MacBook and additional accessories for your computer to make your work even more efficient and comfortable.
Your responsibilities:
Fixing day-to-day DevOps-related issues,
Configuration and automation of processes related to building and maintaining development environments (using Ansible/Chef with Docker),
Managing monitoring and log management systems,
Keeping systems secure and up-to-date,
Creating and reviewing DevOps processes: e.g. backups and security checks, automation,
In the long run: co-creating architectures adequate for projects' needs (load balancing, cloud solutions, and more),
Creating documentation.
We want you on board if you:
Understand and have some experience with at least one of the following cloud providers: AWS, Microsoft Azure, Google Cloud Platform,
Have a good command of written and spoken English (B2+); Polish is not required,
Already have some experience with Linux/Unix administration,
Have already worked with Docker,
Have already worked with IT automated tools (like Ansible/Chef),
Are familiar with Git,
Know scripting languages (super-happy if you know Python or Rails),
Know a bit about network management (DNS, iptables),
Know what load balancing/replication systems are,
Are familiar with NGINX/Apache.
We will be even happier if you:
Have worked with IoT solutions,
Have experience working with commercial clients.
Perks & Benefits:
Well-structured internal mentoring and development program for Juniors.
Generous private health insurance package with dental care.
Optional life insurance for you and your family.
A growth budget for your educational plan.
Masterbenefit: discounts on car leasing.
Discounts on Apple products.
Various internal initiatives: webinars, knowledge sharing sessions, internal conferences.
If you want to read more, check our 7 reasons to work at Netguru.


What does the recruitment process look like?
Application
Task
Call with the recruiter
Tech call
Interview with the DevOps Deputy Manager
Don't hesitate and apply right away! In case of questions, drop us a line at jobs@netguru.com!
If you need any disability-related adaptation at any step of the recruitment process – simply let the recruiter know! We'd be happy to help.