Our mission at Netguru is to help entrepreneurs and innovators shape the world through beautiful software. As Certified B Corporation®, we offer a safe, inclusive and productive environment for all team members, and we're always open to feedback. If you want to work from home and be a full-time employee, great - you can apply right away.
The date of resuming this recruitment process is to be confirmed

Requirements: 1 year of experience in leading a team, 3 years of experience in HR/PM/Scrum function, very good command of English & Polish, experience in cooperation with tech teams

Perks: +1 000 PLN home office bonus, Multisport card, private health insurance, discounts on Apple products, development budget and more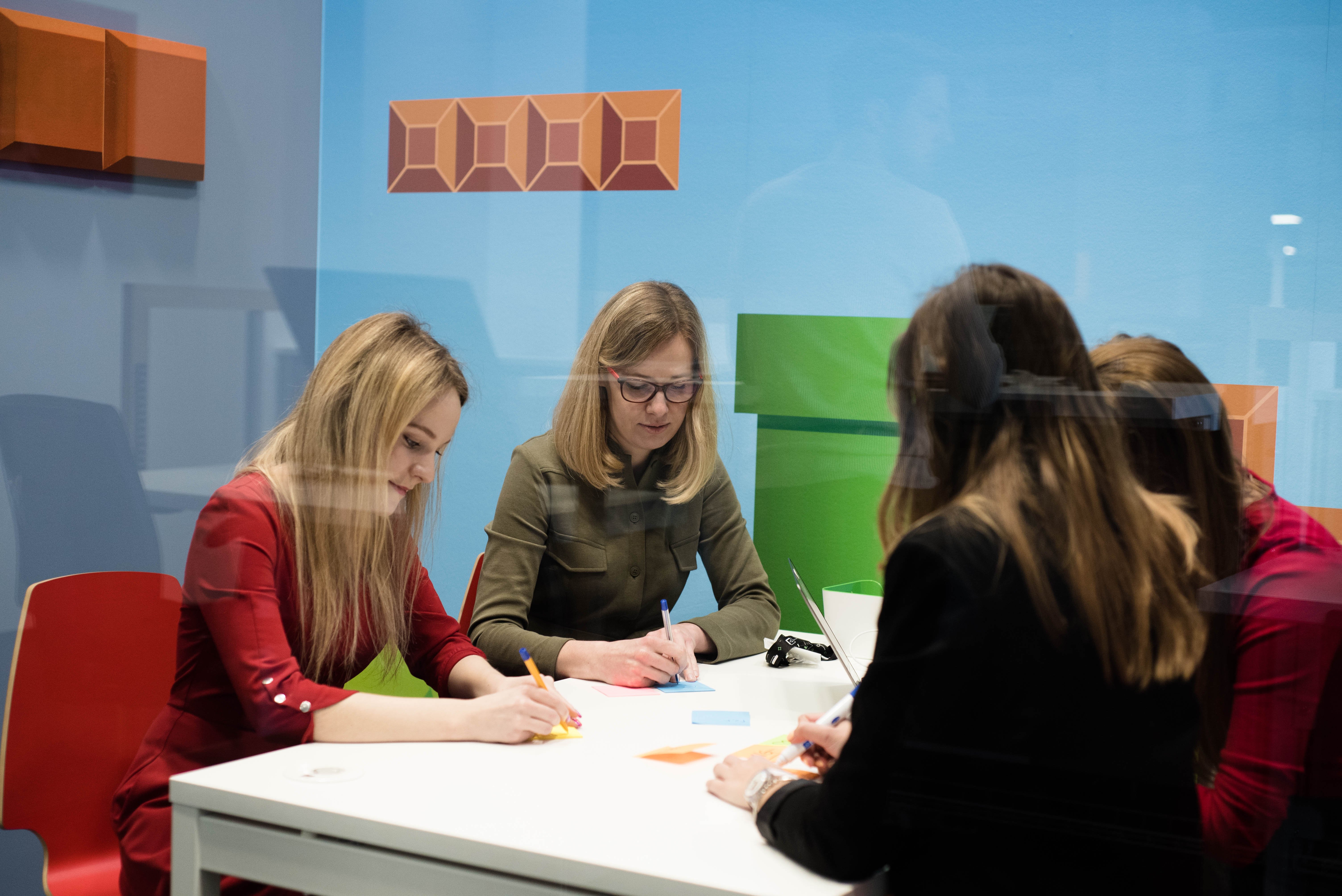 Job description
Become a People Leader of 25 technical people, whose main goal is to set and maintain a relationship with them based on honesty, trust, and mutual understanding. The main objective for the role is to maintain the highest possible level of employee satisfaction by responding to people's needs and executing people processes within Netguru. The role works in very close partnership with technology managers whose job is to shape the talent structure of the team and co-manage people technical development.

The People Leader role is a new addition to the Netguru leadership structure. By joining the team now you will have the opportunity to co-shape the Netguru leadership function so that it satisfies the people's needs and helps achieve ambitious business goals.
⭐️Your responsibilities:
Helping people get the most out of their potential,
Conducting regular 1:1 meetings with individuals and team meetings on a regular basis,
Understanding team's needs, planning community-building activities, building up team spirit,
Fueling knowledge sharing, running development initiatives, defining and evaluating personal goals and development plans,
Taking care of work-life balance by time tracking, vacation monitoring; recognizing burnout symptoms, and reacting accordingly,
Working with data to support decision-making processes and to predict people behaviours (using currently used data points and helping develop new ones)
Executing HR processes: being involved in onboarding and offboarding processes, conducting performance reviews, being a key participant in the appraisal and salary review process,
Escalating when needed: reacting to low employee satisfaction signals, following escalation path
Supporting people's aspirations and their development goals, identifying people's skills, and feeding Talent Allocation team with data for efficient project assignments,
Helping to set goals for people together with tech mentors or Tech Leads in projects,
Doing regular check-ins with Staff Engineering Managers to make sure tech and people processes are aligned and contribute to one, common goal,
Boosting feedback culture and making sure that direct reports receive and provide regular feedback from their teammates,
Connecting people with the company's strategy, NG processes and keeping them up to date with company news.


🎯Ready to apply? First, check the requirements:
Min. 1-year hands-on experience in leading at least a mid-sized team (10 people or more)
Experience in working within HR, Project Management, Scrum, or other IT related functions for at least 3 years
Experience in extensive cooperation with technical teams (of any kind but not limited to just one, short event) resulting in at least a basic understanding of modern software technology
Very good command of written and spoken Polish and English,
Outstanding communicating and listening skills; being able to run 1-on-1 meetings as well as team meetings; not afraid of difficult topics; matters you're not an expert in,
Can develop strong working relationships across various functions (sales, project management, software development teams, etc.) and communicates with them efficiently,
Highly organized and can work with multiple threads but at the same time is responsive to challenges and changing needs,
Able to provide guidance and advice on personal development matters,
Can set clear goals for others and evaluate the outcomes and general performance,
Experience with working with data and metrics.


💚 Perks & benefits:
Access to the WorkSmile platform offering benefits adapted to your preferences:

Multisport card
Private health insurance package,
Life insurance,
And hundreds of other options to choose from 15 categories (shopping, leisure, travel, food, etc.)
Support for your growth - a head/manager's budget available to every employee,
Discounts on Apple products,
One-time 1000 PLN home office bonus,
Various internal initiatives: webinars, knowledge sharing sessions, internal conferences.
Learn more about the additional support we offer for Ukrainian citizens or those who have decided to relocate to Poland due to military action in Ukraine (regardless of their nationality) - click here. We hope that this assistance will help you feel safe and welcomed in our country.
Joining Netguru as a People Leader means:
Enjoying flextime and flexplace: adjust your daily schedule to your individual needs!
We decide together and value equality: there is no strong hierarchy in our teams, and every opinion is more than welcome,
We work for global clients who almost always require innovation and new ways of solving problems,
Processes based on Scrum and Agile methodologies,
Constant development of your hard and soft skills (e.g. internal webinars and international and local conferences),
Having a smooth start: your leader and a buddy will support you and mentor you.
Working on the best equipment: we will provide you with a MacBook and additional accessories for your computer to make your work even more efficient and comfortable.
What will happen next?
We'll review your application and if it meets our requirements, you'll be invited for a call with our Recruitment Specialist.
The next stage is a task. After you send your solutions, we will review them and give feedback as soon as possible.
Finally, with positive feedback from the previous meeting, we would like you to meet one of our Engineering Managers and an HR Business Partner.
That was absolutely the last step! Now, we can send you a job offer and invite you aboard Netguru! :)
Don't hesitate and apply right away! Doubts? Check our 7 reasons to work at Netguru. In case of questions, drop us a line at jobs@netguru.com !
If you need any disability-related adaptation at any step of the recruitment process – simply let the recruiter know! We'd be happy to help.
Any questions? Talk to Aleksandra