Application Closed
EUR 3 375 - 5 310
Before Tax (Business Contract)
Click for the details
Sorry, our forms might not work
Our mission at Netguru is to help entrepreneurs and innovators shape the world through beautiful software. We care about trust, taking ownership, and transparency. As a Certified B Corporation®, we offer a safe, inclusive and productive environment for all team members, and we're always open to feedback. If you want to work from home and be a full time employee, great! We want to create the right opportunities for you.
B2B: 20 paid days off

Perks: +1 000 PLN home office bonus, flextime and flexplace, Multisport card, private health insurance, discounts on Apple products, development budget, access to Worksmile Platform, and more.

Required skills: experience in leading end to end processes as a Product Designer, practical knowledge of every aspect of product design, good understanding of current trends of digital products and solution frameworks, experience in working closely with clients, excellent command of English (C1+)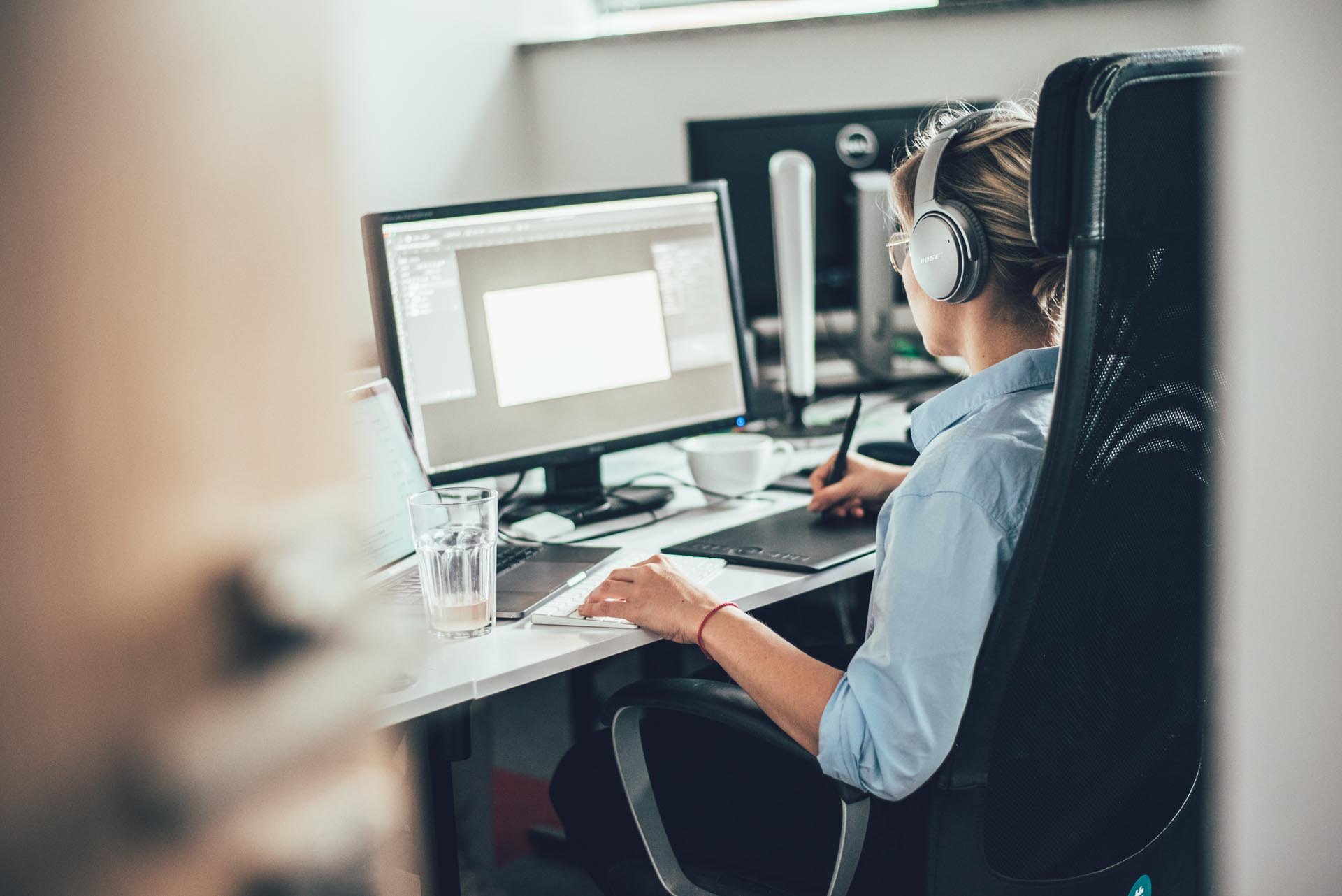 We are currently looking for a Product Design Senior Discovery Consultant.
So if you want to develop your skills working directly with Clients and provide them with the best solutions, read on!
How being a Product Design Senior Discovery Consultant can grow you?
First of all, it is not about sales! Your role is to lead in-depth technical discussions with partners, customers and dev teams 🤔 We act as links between the departments to ensure the smooth cooperation & high quality of products Netguru delivers.
Your aim is to understand the customer's needs and come up with a product design strategy. You will transform ideas into business models, build action plans and estimate these activities 🧠,
You will lead and contribute to winning strategy for RFP/RFI during the proposal stage and solution design phase 🤝🏼,
Last but not least, you will ensure that the upcoming trends and technologies are appropriately presented to the clients with the right business cases, references and context 🧞.
Sounds exciting, right? 🤩 Check what we expect ☝🏽:
prior commercial experience in leading end to end processes as a Product Designer, most preferably in a software house or agency - we need an expert in this matter!,
practical knowledge of every aspect of product design (from user research to branding and working with design system),
good understanding of current trends of web/mobile products and solution frameworks,
excellent communication and analytical skills,
excellent command of written and spoken English (CEFR C1+) - our clients are mostly international,
business value thinking,
experience in working closely with clients and maintaining positive relationships with them,
in-depth knowledge of every aspect of the product design process
🕵️Since you will work closely with our clients, we will focus on checking if you :
can discover functional and non-functional requirements of an app, based on various levels of inputs from the client,
proactively fill gaps in the client's visions with your own solutions/suggestions,
build a good relationship with the client,
have excellent stakeholder management and client-facing skills.
Joining Netguru as a Product Design Senior Discovery Consultant means: :
playing the key consulting role in new projects estimations,
an ability to reach global markets & onboard clients on 7 continents,
being part of an Agile team and enjoying a high degree of independence,
working alongside experienced and highly qualified experts from various fields (Business Development, Project Management, PMOs, Tech Experts),
having real ownership in an important area of the company's daily operations,
working in a challenging, fast-paced yet friendly environment,
flexplace – work remotely from the place that suits you best,
working on the best equipment – we will provide you with a Macbook and additional accessories for your computer to make your work even more efficient and comfortable
💚 We have some great Perks & Benefits for you!
MacBook and a welcome pack,
Support for your growth - a head/manager's budget available to every employee,
One-time 223 EUR home office bonus,
Various internal initiatives: webinars, knowledge sharing sessions, internal conferences.
👣 What will happen next?
The first step is the HR meeting- 45 minute chat with the Lead Recruiter.
As the second step, we will send you a task that you will present during the next interview.
During the technical call, we will discuss your work. You will meet with the members of the Product Design Discovery Team and have the opportunity to learn more about our work.
If everything goes well we will invite you on board!
Don't hesitate and apply right away!
If you need any disability-related adaptation at any step of the recruitment process – simply let the recruiter know! We'd be happy to help.
Got questions? Feel free to contact Aleksandra!