Ongoing
PLN starting from 10 000 (Regular) / 16 800 (Senior)
Before Tax (Business Contract)
PLN starting from 8 300 (Regular) / 14 000 (Senior) Gross (Employment Contract)
End of 1-year contract bonus
Click for the details
Sorry, our forms might not work
View Career Path

Links to career path page.
Our mission at Netguru is to help entrepreneurs and innovators shape the world through beautiful software. As a Certified B Corporation®, we offer a safe, inclusive and productive environment for all team members. If you want to work from home and be a full-time employee, great - you can apply right away.
Required skills: at least 3+ years of commercial experience with Ul&UX design; fluent command of English; familiarity with Sketch, and InVision; prior experience with design systems and Frontify; relevant portfolio

Nice to have: prior banking, fintech, or insurance experience; understanding of mobile patterns

Timeline: at least 1 year as a Designer on this single project;

Perks: +1 000 PLN home office bonus, Multisport card, private health insurance, discounts on Apple products, development budget and more

B2B: +16 paid days off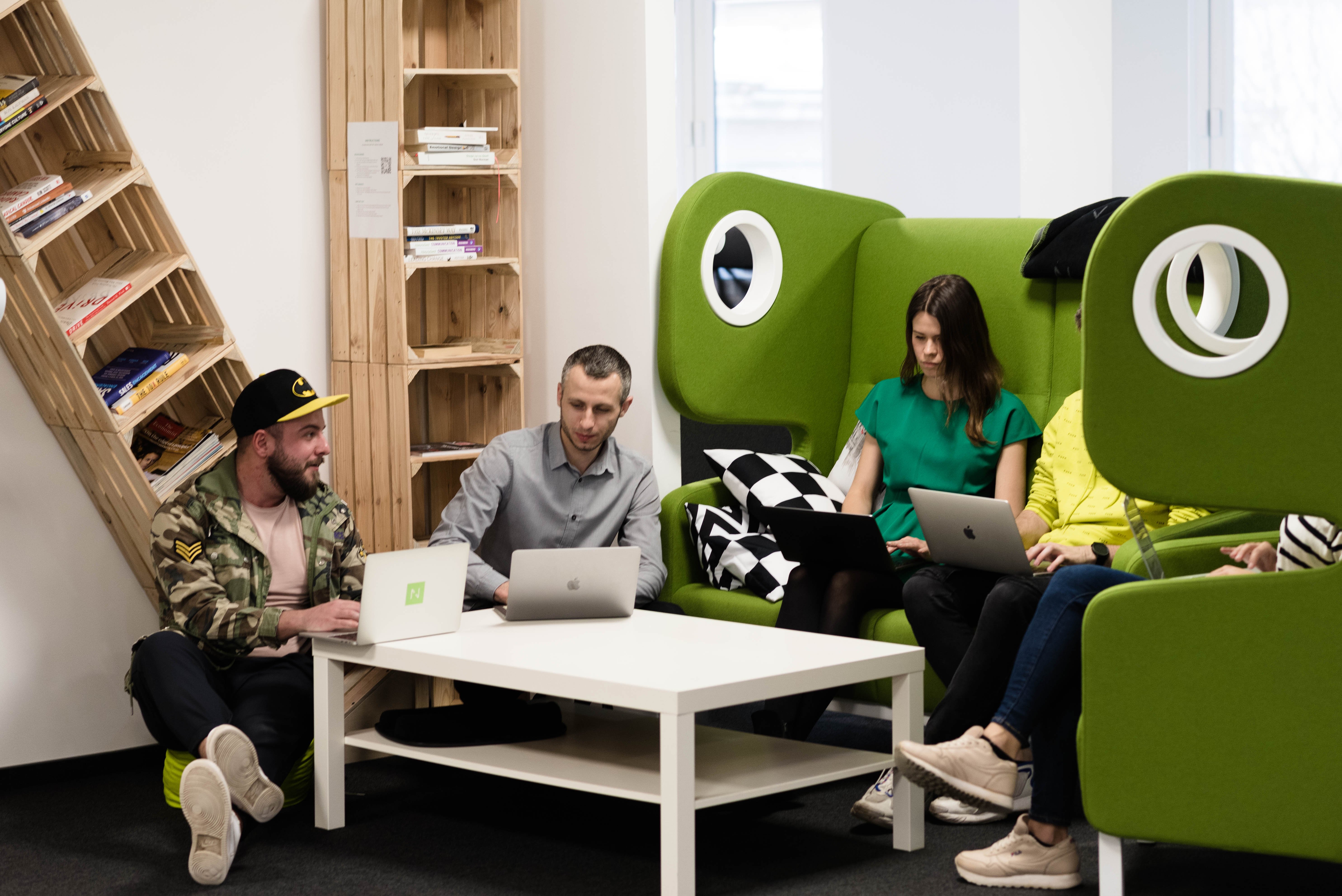 We are looking for a Product Designer who would like to join one of our key long-term projects within the banking industry and develop a durable relationship with our client - a leading player on the market.
We would like to offer you an opportunity to integrate the project for at least 1 year.
🥷🏽Curious about your responsibilities? You will be:
Working with an advanced and highly experienced team
Contributing to a long-term fintech project for one of our major clients
Developing and improving your skills rapidly
Creating clean, effective, UI/UX-driven web and mobile interfaces
Ensuring high-quality results for your design choices
Working closely with art directors, managing stakeholders expectations
Using and developing a design system
☝️ Ready to apply? First check if you:
Are located in Poland;
Have a strong command of written and spoken English;
Have an updated and relevant portfolio;
Know the principles of Ul and UX design;
Have at least 3+ years of prior product design experience;
Have worked with Sketch;
Have worked with design systems and Frontify;
Have knowledge of prototyping tools (inVision);
Are able to manage multiple stakeholders;
Have excellent time management skills, sense of ownership;
Have an analytic approach based on user tests;
Have research skills and mood boards creation.
💚 We have some great Perks & Benefits for you!
Access to the WorkSmile platform offering benefits adapted to your preferences:
Private health insurance package,
Life insurance,

And hundreds of other options to choose from 15 categories (shopping, leisure, travel, food, etc.)

Support for your growth – a head/manager's budget available to every employee,

Discounts on Apple products (if you are based in Poland),

One-time 1000 PLN home office bonus,

Various internal initiatives: webinars, knowledge sharing sessions, internal conferences.
Learn more about the additional support we offer for Ukrainian citizens or those who have decided to relocate to Poland due to military action in Ukraine (regardless of their nationality) - click here. We hope that this assistance will help you feel safe and welcomed in our country.
👨🏻‍🎨Joining our Design team means:
Working in a comfortable and stimulating environment that boosts creativity,

Using the best equipment and top-notch tools,

Being a part of a design-focused environment,

Being involved in challenging projects,

Taking part and initiating knowledge-sharing initiatives,

Working with clients from around the world,

Working on internal R&D and Tech for Good projects,

Having the opportunity to bounce your ideas off our experienced team,

Getting support from a leader, mentor, and the team
What will happen next?
Fill out the form;

Give us some time to review your portfolio;

Meet our Recruiter for an interview;

Spend 1h with our Designer sharing more about your experience;

Participate in an online Whiteboarding Challenge!

Meet with our Client to make 100% sure we are a good match.

Join our team!
If you want to know more, message me and let's talk!
If you need any disability-related adaptation at any step of the recruitment process – simply let the recruiter know! We'd be happy to help.
Want to ask more? Drop us a line at jobs@netguru.com.
Any questions? Talk to Aleksandra