Application Closed
PLN 8 450 -14 500
+ VAT (Contractor)
PLN 6 750 - 11 790 Gross (UoP)
View Career Path
Our mission at Netguru is to help entrepreneurs and innovators shape the world through beautiful software. We care about trust, taking ownership, and transparency. As a Certified B Corporation®, we offer a safe, inclusive and productive environment for all team members, and we're always open to feedback. If you want to work from home and be a full time employee, great! We want to create the right opportunities for you.
B2B: +20 paid days off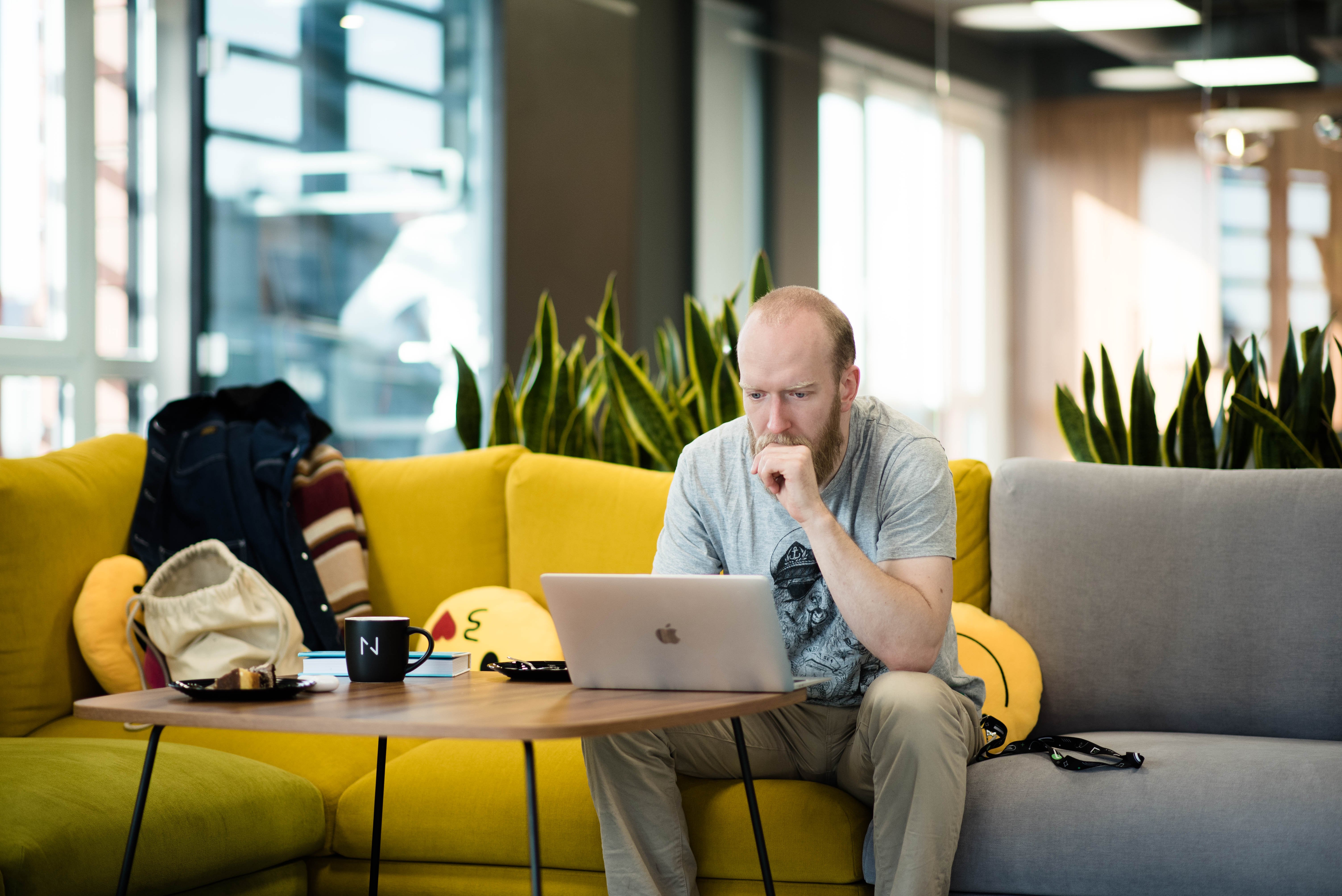 Job description
Hi! We are Netguru. We help entrepreneurs and innovators shape the world through beautiful software. We're looking for people to join our team and build a culture based on trust, taking ownership, and transparency. Introducing innovative solutions and improving our internal processes are the foundation of our development and our achievements.

We offer a safe, inclusive, and productive environment for all team members. We respect and want to build on our diversity. We are open for workplace adaptations.

We also help team members develop their skills through internal learning opportunities, R&D projects, and personal growth budgets. Our efforts bring results: Netguru ranks as one of the most desired IT employers, alongside Facebook and Netflix.
We are building a new team of Product Managers. Our goal is to build world class products, elevate the product strategy and execution support we deliver to our clients.
Joining Netguru as a Product Manager means:
Having ownership and shaping innovative software products - we work both for start-ups (like solarisBank or Helping) and big enterprises (like Volkswagen or IKEA),
Making an impact on our Clients existing products and creating new ones,
Having the possibility to scope the role - you will have a high degree of autonomy, room for experimenting and questioning the status quo,
Cooperating with experienced and highly qualified specialists from different areas of expertise,
Growing yourself and the people around you - you will give and receive regular feedback from people you cooperate with and from your leader,
Sharing knowledge during workshops and informal meetings,
Flexplace - the freedom to work from home whenever you need to, take a break during working hours, or take a workcation,
Working on the best equipment – we will provide you with a Macbook and additional accessories for your computer to make your work even more efficient and comfortable.
To help you understand your typical day, let us guide you through your main responsibilities:
Supporting Netguru's clients in developing a viable vision, strategy, and roadmap for their products. Working on increasing the client's business value,
Gaining a deep understanding of our customers' needs, requirements and objectives through taking part in market research, experimentation, user testing, implementing continuous feedback systems and performing data analysis,
Defining and tracking the success criteria and metrics,
Tracking and managing risks,
Creating MVPs, validating technical requirements, managing backlogs, making clear decisions on priority and roadmaps,
Aligning the Business, Operations, Business Development, Growth and Technology teams to ensure that, all the parties involved understand the scope to the level needed,
Being an advocate of Netguru's product culture, applying the best product management practices and tools (such as Design Thinking, Lean Startup, Outcome-Driven Innovation etc.),
Contributing cross-functional technical and business expertise.
We have certain MUST-HAVE expectations:
Excellent command of written and spoken English (CEFR C1+) - this is a MUST as you will be communicating with clients predominantly in English; Polish is not required,
At least 2 years of proven experience in managing complex digital products,
Good understanding of technology which allows you to map business goals into software requirements
Proven experience and understanding of Agile methodologies,
Good understanding of business model design and validation,
Strong analytical skills and attention to detail; the ability to research and to derive insights from large amounts of data,
Excellent strategic thinking and prioritisation skills,
Strong critical thinking and problem-solving abilities, questioning the status-quo and assertively striving to implement new solutions,
Strong verbal and written communication and presentation skills,
Being able to advise, negotiate, and be proactive in contact with clients,
Being a team player, experienced in giving useful feedback and growing others; experience in working with distributed or remote teams,
Self-organization skills, ability to create and manage your own backlog in order to maximize the value you provide.
It would be a plus if you:
Have experience in one or more of the following industries: financial services, automotive, healthcare, pharma, real estate,
Have B2C product management experience,
Have an entrepreneurial experience.
Perks & Benefits for you!


Private health insurance package,
optional life insurance for you and your family,
individual growth budget for your educational plan,
Team Retreats and Team Meetups which allow you to spend time with your team and bond,
If you want to know more check out our 7 reasons to work at Netguru.
What will happen next?


You will receive an email from our recruitment team if your application matches our requirements,
You will be invited to a language check to verify your English skills,
If your English audit result is C1+, you will be asked to prepare some tasks,
If everything goes well, we will meet at the online interviews (there will be two of them) ! :)