We're a software development company with a heart. Netguru is full of professional, extremely capable people, ready to jump into any project and give it their best. We offer application development services for businesses of any size, adding the hidden value of know-how and long market experience to each project. It includes building web, mobile and desktop apps of top quality, for any industry, including banking, healthcare, commerce, tourism, and robotics.
Over the past ten years, Netguru has changed the way people bank, listen to music, learn languages, and rent bicycles. Some of our clients include Fortune 500 companies and startups like solarisBank, Hive, Temi and more. Netguru works with the largest brands in the world, such as Volkswagen, IKEA or Keller Williams.
In order to get the support we provide our clients with during their digital transformations to the next level, we are looking for a highly motivated individual who would like to build and then lead our Product Management team.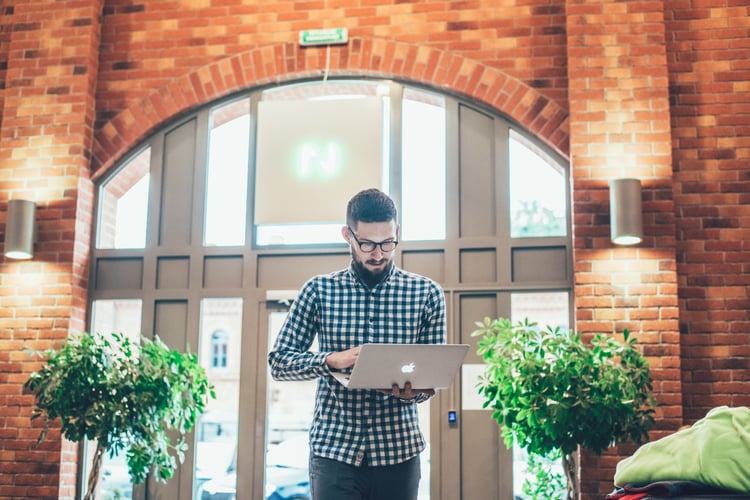 Joining Netguru means:
developing digital products for clients from Europe, the United States, Asia, and the Middle East,
making an impact on our existing products and creating new ones – we're always open to brilliant ideas,
enjoying a high degree of autonomy in decision-making - you'll manage your team end-to-end,
sharing knowledge during workshops and informal meetings, having a personalised budget for personal growth,
flextime and flexplace – adjust your daily schedule to your individual needs.
Your responsibilities:
Building and leading a great team of product managers:


hiring, motivating, and mentoring product managers,
building a team development strategy,
supporting your team within commercial projects,
defining product quality strategy and overseeing the quality of Netguru commercial products,
developing and monitoring timely and effective reports of product performance to maximize business value and optimise commercial viability,
creating and scaling up product management processes.
Acting as a senior product manager in a commercial project if needed:


accompanying products from concept through validation, measurement, iteration to launch,
gaining a deep understanding of our customers' needs, requirements and objectives through market research, experimentation, user testing, implementing continuous feedback systems and performing data analysis,
supporting Netguru's clients in developing a viable vision, strategy, and roadmap for their products,
applying best product management practices.
Cooperating effectively with other Netguru teams:


participating in sales calls or meetings with new and existing clients to hear and understand their needs and requirements first-hand,
ensuring the Business Development and Growth teams receive adequate training and understanding of new releases and the overall Netguru product strategy,
ensuring the Development Team understands items in the scope to the level needed,
working directly with the Head of Project Management, Head of Technology & Product Design, Head of Consulting Practice, and in close cooperation with the senior management team.
Knowledge sharing:


contributing informative thought leadership blogs, articles, and presentations on Netguru's products and services,
organising internal product management activities,
keeping abreast of industry trends and competitors' activities and developing a sound market knowledge.
It is definitely you we're looking for, if you:
have 5+ years of proven experience in managing complex digital products as a product manager, product owner or an entrepreneur running one or many startups,
have a minimum of 2 years of experience in a leadership role, preferably managing a team of 5+ people,
have proven experience and understanding of Agile methodologies,
have experience with defining, designing, implementing, and managing various product development methodologies,
have experience in building a team development strategy,
have excellent command of written and spoken English (minimum C1); Polish is not required,
are able to make clients' ideas feasible by discussing business needs and values with them, creating MVPs, and validating technical requirements,
can advise, negotiate, and be proactive in contact with clients,
share practical insights on industry trends and have an understanding of the resulting opportunities & trade-offs,
are able to lead in an ambiguous matrix environment and rapidly changing context, work with multiple teams, and foster a creative and collaborative environment,
have strong analytical skills and attention to detail; the ability to research, and the know-how to derive insights from large amounts of data,
have excellent strategic thinking and prioritization skills,
have strong critical thinking and problem-solving abilities - you question the status-quo and assertively strive to implement new solutions,
have strong verbal and written communication and presentation skills.
It would be a plus if you:
have sound technical knowledge connected with mobile and web applications,
have experience in one or more of the following industries: financial services, automotive, healthcare, pharma, real estate,
know Polish (C1 CEFR).


Perks & benefits: