Ongoing
PLN 9 400 - 14 500
Before Tax
PLN 7 800 - 12 100 Gross (UoP)
We're looking for a new Product Manager to join our 14-people Product Management team. Check out our Team's expert blog here. :)
Since last year, we've been building a new team of Product Managers. Our goal is to build world-class products, elevate the product strategy and execution support we deliver to our clients.
Our business and team are growing really fast. That's why we're looking for YOU!
Salary: base salary + salary review every 6 months

Perks: + 1 000 PLN home office bonus, Multisport card, private health insurance, discounts on Apple products, development budget, and more!

Required skills: 2-year experience in managing complex digital products; C1+ English; experience in Agile

Relocation to Poland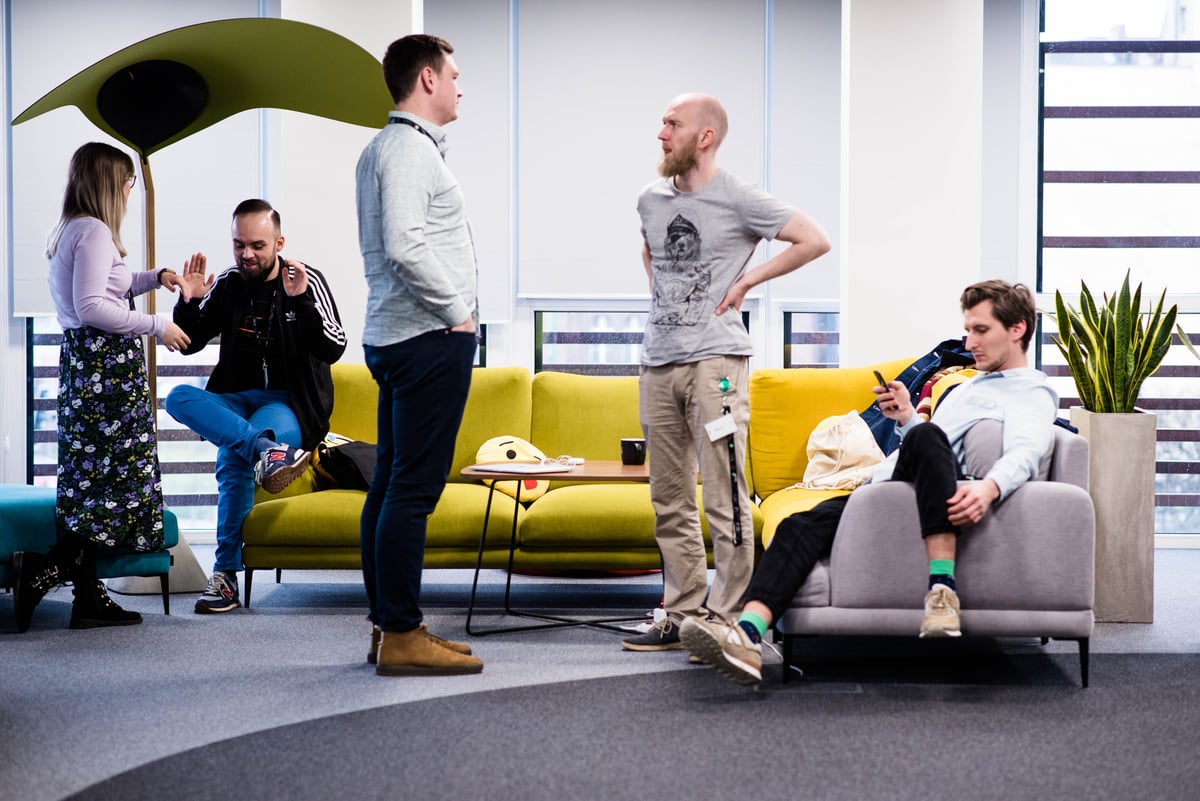 Relocation package:
This offer is addressed to candidates who would like to combine taking up a new job with moving to Poland.
We're ready to help you so that you can feel comfortable with this change from the very first day. Your relocation package will be an offer dedicated to your needs. It may include the following options:


Tickets from the capital city in your country to the city in Poland in which you plan to settle,
Recommendation of an agency which helps you find a flat to rent and reimburse the cost of the service,
1-month rent stipend,
A gift from Netguru to make you feel welcome in our country,
Assistance with enrolling your kids into a Polish school,
Polish language classes refund,
Assistance in setting up a Polish bank account.

Your responsibilities:
Supporting Netguru's clients in developing a viable vision, strategy, and roadmap for their products. Working on product discovery and development in order to increase the client's business value.
Gaining a deep understanding of our customers' needs, requirements, and objectives through taking part in market research, experimentation, user testing, implementing continuous feedback systems, and performing data analysis.
Defining and tracking the success criteria and metrics.
Creating MVPs, validating assumptions and technical requirements, managing backlogs, making clear decisions on priority and roadmaps.
Being an advocate of Netguru's product culture, applying the best product management practices and tools (such as Design Thinking, Lean Startup, Outcome-Driven Innovation etc.).
See the way we work here!
We expect you to have:

(Must-have) At least 2 years of experienceas a Product Managerb
(Must-have) Excellent command of written and spoken English (CEFR C1+). You'll be communicating with clients in English, Polish is not required.
Proven experience and understanding of Agile methodologies.
Good understanding of business model design and validation.
Strong analytical skills, ability to research and to derive insights from large amounts of data.
Strong critical thinking and problem-solving abilities, questioning the status-quo and assertively striving to implement new solutions.

It would be a plus if you have:
Experience in one or more of the following industries: financial services, automotive, healthcare, pharma, real estate.
B2C product management experience.
Entrepreneurial experience.


Perks & Benefits:
Access to the WorkSmile platform offering benefits adapted to your preferences:

Multisport card,
Private health insurance package,
Life insurance,
And hundreds of other options to choose from 15 categories (shopping, leisure, travel, food, etc.).

Support for your growth - a book budget and a head/manager's budget available to every employee.
Discounts on Apple products.
One-time 1000 PLN home office bonus.
Various internal initiatives: webinars, knowledge sharing sessions, internal conferences.


What's in it for you?
You'll have ownership on shaping innovative software products:
we work both for start-ups (like solarisBank or Moonfare) and big enterprises (like Volkswagen or IKEA). You'll have an impact on our clients' new and existing products.
You'll have a possibility to scope the role: you will have a high degree of autonomy, room for experimenting and questioning the status quo.
You'll receive lots of knowledge and support from your Product Management Team.
You'll give and receive regular feedback from people you cooperate with and from your leader. Your leader will deeply care about your development: you'll meet every 3 months to discuss your progress and share feedback.
You'll have a clear career path: you'll know exactly what skills to work on to grow.
You'll have a chance to build the product mindset within the company.
You'll enjoy flexplace: work remotely whenever you need to, take a break during working hours, or take a workation.
You'll work on the best equipment: we will provide you with a Macbook and additional accessories for your computer to make your work even more efficient and comfortable.

What will happen next?
You will be invited to a language check to verify your English skills.
If your English audit result is C1+, we'll meet at 2 online interviews.

Here is a couple of Netguru's blogposts, which may help you prepare for our recruitment process:

If you need any disability-related adaptation at any step of the recruitment process – simply let the recruiter know! We'd be happy to help.

Don't hesitate and apply right away! In case of questions, drop us a line at jobs@netguru.com.
About Netguru
Our mission at Netguru is to help entrepreneurs and innovators shape the world through beautiful software. We care about trust, taking ownership, and transparency. As a Certified B Corporation®, we offer a safe, inclusive and productive environment for all team members, and we're always open to feedback.
Any questions? Talk to Kasia.