Our mission at Netguru is to help entrepreneurs and innovators shape the world through beautiful software. As a Certified B Corporation®, we offer a safe, inclusive and productive environment for all team members. If you want to work from home and be a full time employee, great - you can apply right away.
Required skills: web/mobile application testing, experience in cooperation with clients, understanding of User Experience aspects, English B2+ level.

Nice to have: non-functional tests, test automation, GIT

B2B: +16 paid days off

Perks: +1 000 PLN home office bonus, flextime and flexplace, Multisport card, private health insurance, discounts on Apple products, development budget, access to Worksmile Platform and more.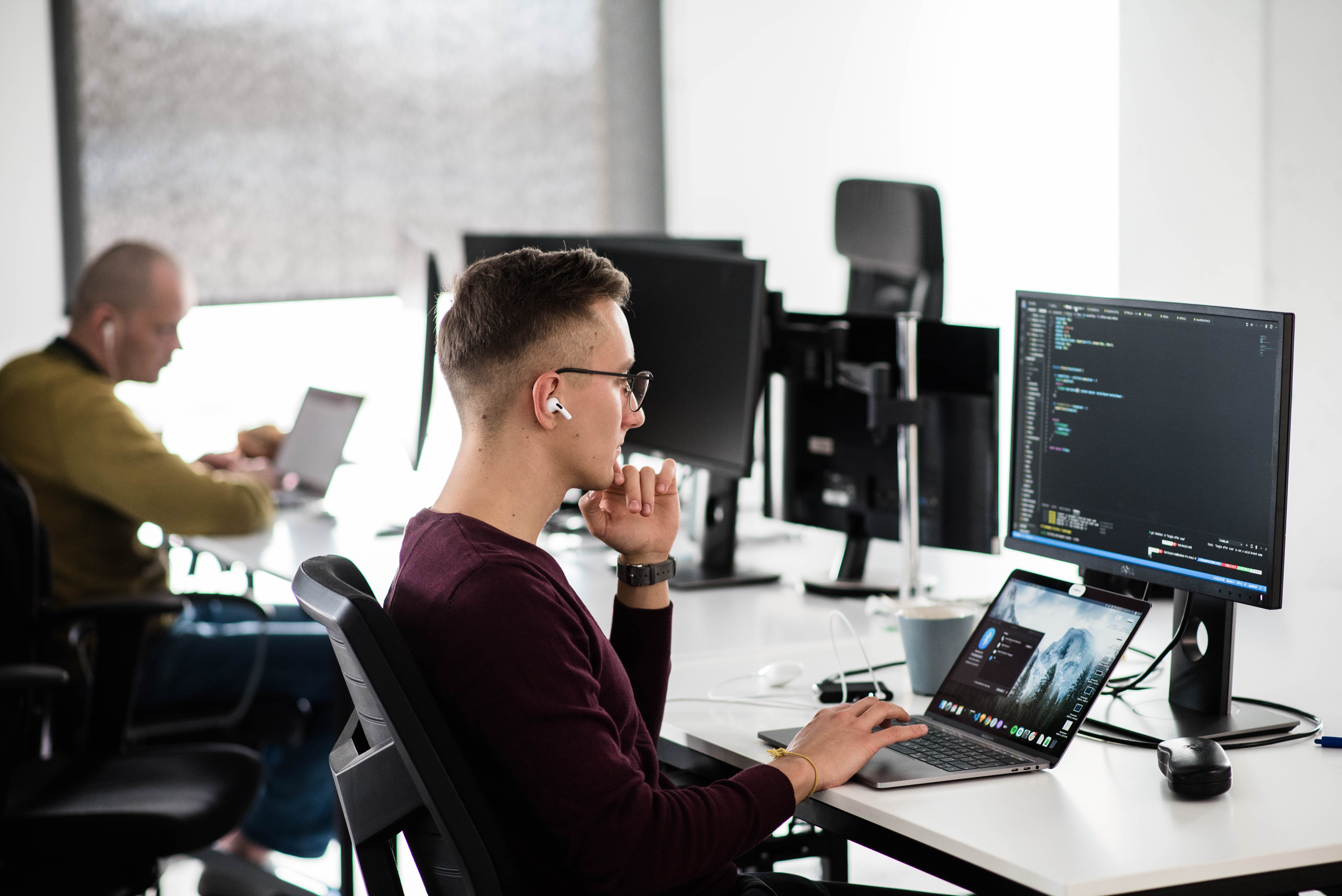 Netguru's QA team consists of over 80+ passionate, ambitious, and growth-oriented people. They will help you personalize and follow a unique career path and welcome you into the Netguru community.
Tasks and duties:
Helping building solutions instead of breaking stuff.
Being a mentor and a catalyst of quality-focused activities.
Using various techniques and skills to mitigate risks.
Treating testing as continuous activity throughout the entire delivery pipeline – instead of it being just a stage.
Promote the quality as a whole team's responsibility.
Being a guardian of the business value.
Proposing and implementing more efficient testing procedures.
Making suggestions for changes and improvements to projects and products.
Working in close cooperation with the Developers & PM crew on the implementation of apps.
Close cooperation with external clients.
Technologies we work with:
Web Automation: CypressJS, Selenium, RSpec
Mobile Automation: Appium, Detox, Espresso
Cloud: AWS, Azure, GCP
DB testing: PostgresQL, MySQL
Performance testing: JMeter, K6, Gatling, Locust
Security testing: Zap, Burp
Languages: JS, python, ruby, Java, Kotlin, C#
Monitoring/Reporting: Rollbar, Grafana, Graylog, Prometheus, New Relic, Sentry, Firebase
API testing: Postman, Charles Proxy, Swagger, GraphQL, REST, SOAP
Test Management tools: JIRA, TestRail
CI/CD: Firebase, CircleCI, Jenkins, Docker, TestFlight, Bitbucket, Bitrise, GitLab
Other: git, gitflow, github, ssh, bash, ISTQB, Browserstack
We want you on board if you:
Have experience in a similar job (at least 1 year as a software tester, web or mobile).
Have cooperated with clients (internal or external) as a software tester.
Have an understanding of User Experience aspects.
Understand modern software development.
Can prioritize tasks.
Can work independently and with a team.
Have very good command of written and spoken English (B2+); Polish not required.
Nice to have:
Basic experience and knowledge about non-functional tests.
Hands-on knowledge of test automation.
Familiarity with Git (e.g. Github, GitLab).
Perks & benefits:
Access to the WorkSmile platform offering benefits adapted to your preferences:

Multisport card,
Private health insurance package,
Life insurance,
And hundreds of other options to choose from 15 categories (shopping, leisure, travel, food, etc.)

Support for your growth,
Discounts on Apple products,
One-time 1000 PLN home office bonus,
Various internal initiatives: webinars, knowledge sharing sessions, internal conferences.
Learn more about the additional support we offer for Ukrainian citizens or those who have decided to relocate to Poland due to military action in Ukraine (regardless of their nationality) - click here. We hope that this assistance will help you feel safe and welcomed in our country.
Joining Netguru as a Quality Assurance Engineer means:
Working in one of the following frameworks: Selenium + Python, Cypress.js, Capybara Ruby
Enjoying flextime and flexplace: adjust your daily schedule to your individual needs!
Working on the best equipment: we will provide you with a MacBook and additional accessories for your computer to make your work even more efficient and comfortable.
Having a smooth start: your leader and a buddy will support you and mentor you.Working with a modern approach to testing.
Working in an experienced team of great specialists.
Contributing to projects for clients all over the world.
Making an impact on our existing processes and creating new ones – we're always open to brilliant ideas.
Don't hesitate and apply right away! Please send your CV in English, as the whole recruitment process will be carried out in this language.
What will happen next?
You will get an e-mail from our recruitment team with the information whether your experience matches the requirements.
We want to check your practical skills :) You will receive a task to solve within a certain deadline.
We'll invite you to an interview with our QA and Recruitment Team.
For all of those who complete the previous step – we'll also invite you to a short meeting with QA Team Leaders.
Any questions? Talk to Dominika