Ongoing
USD 23 800 - 35 800 net + VAT per year
Before Tax (Business Contract)
This is a recruitment process for one of our strategic partners - Pilot44, one of America's most trusted corporate innovation studios, partially owned by Netguru.
We are Pilot44
We are a passionate group of accomplished startup entrepreneurs, technologists and marketers that utilize agile, startup-based methodologies to help large brands accelerate digital innovation and build new business ventures.
Employment Type: B2B (+16 paid days off); eligibility for opening a sole proprietorship in Poland required

Benefits: medical insurance allowance, life insurance allowance, sports allowance

Required skills: min. 2-year experience in emerging technology related field; C1+ English

Location: remotely in Poland

Working hours: willing to be flexible with working hours as needed to accommodate meetings in US time zones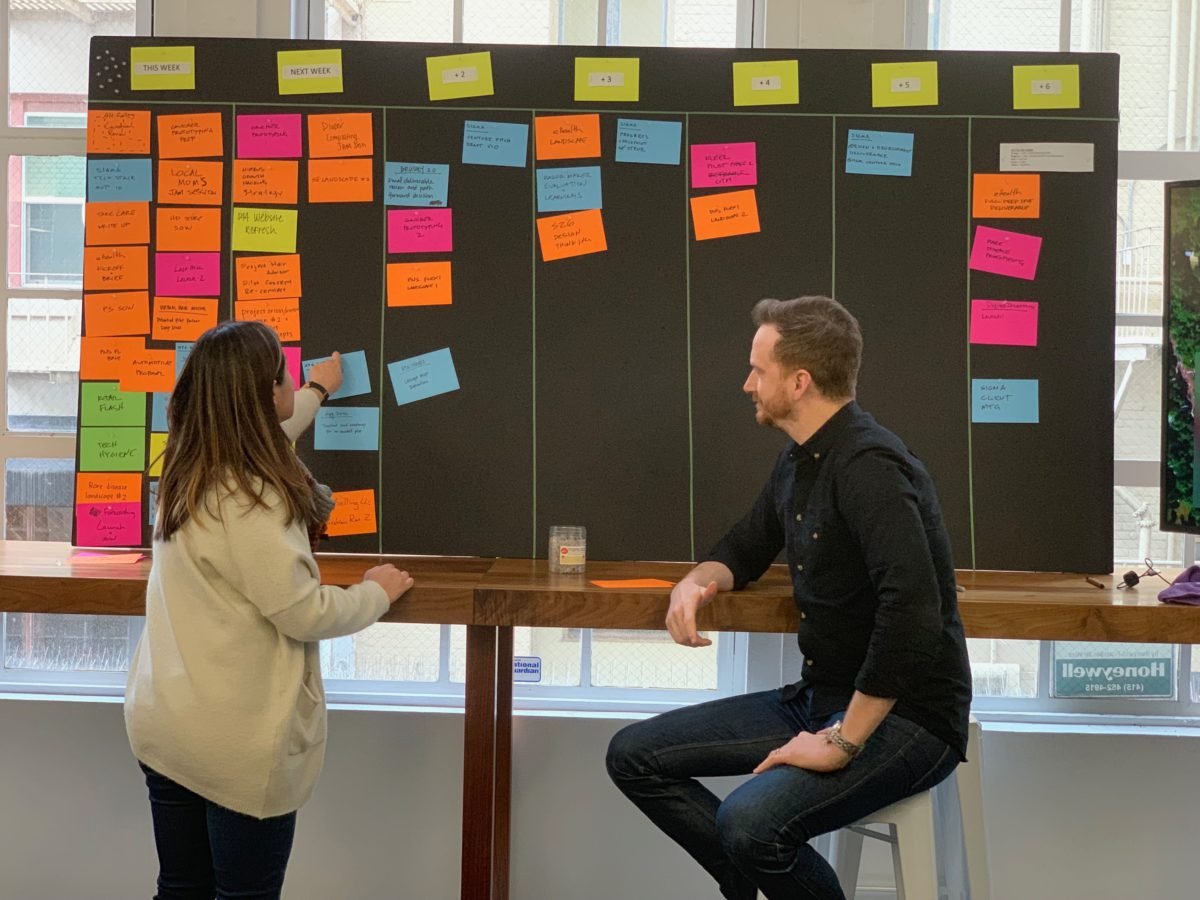 The Opportunity
The Research Analyst supports Pilot44's Innovation Intelligence team by producing insights and reports on the latest technologies and trends of tomorrow with a focus on helping our clients identify disruption and solve real business challenges. This job requires the capacity to put your head down, dig deep and create strategic maps of all things innovation.

About you
Eligibility for opening a sole proprietorship in Poland.
Prior work experience of at least 2+ years (5+ years if Senior Research Analyst) ideally in an emerging technology related field such as venture capital, corporate innovation, equity research, journalism, or banking/finance. Consumer packaged goods (CPG) and/or brand marketing experience is a plus.
Must demonstrate both passion for and knowledge about technology and related areas, such as venture capital, M&A and corporate innovation.
Writing experience and a passion for writing a must – you will regularly source, edit and deliver reports to our clients.
Ability to synthesize large amounts of data and information and quickly develop meaningful conclusions and insights for our clients.
Willingness to roll up your sleeves and learn about new technologies and solutions.
Excellent written and verbal communication skills. You should feel comfortable speaking & presenting findings both internally and to clients.
Experience in insights generation and analysis. Able to clearly translate insights and data into easily digestible presentations.
Startup experience is a plus. Entrepreneurial spirit required.
Excellent Powerpoint and visual presentation skills.
BA/BS degree required, Master's or higher a plus.
What you can expect from us
A fast-paced and dynamic startup environment.
A culture of excellence working alongside kind, passionate and dedicated colleagues.
Deep learning across an immense range of technologies and businesses.
Autonomy, the room to make decisions, do what you do best, and develop your skills.
A great culture for the fun and curious.
Key Responsibilities
Conduct research and continuously monitor the global startup ecosystem, emerging technologies, business models, and market trends.
Lead startup scouting and technology assessment projects for our corporate clients.
Analyze VC funding data across the globe to surface emerging technology trends.
Develop reports that combine a variety of data sets to identify key trends and strategic opportunities for our client's business challenges.
Willingness to roll up your sleeves and jump into the unknown to understand new, complex and technical topics (AI, IoT, Blockchain etc) that you synthesize into clear and strategic insights.
Maintain and update a database of startups, VCs and key contacts.
Support the coordination and planning of startup pitch sessions and immersive events.
Speak directly with startup founders and investors to gather valuable insights into the industries and markets of tomorrow.
Must be passionate and knowledgeable about cutting edge technology, startups and venture capital.
Effectively communicate and represent the Pilot44 message to prospective clients in all settings
Join with and add to our team culture, supporting creative possibility in an authentic and positive way.
What will happen next?
You will be invited for a meeting with the recruiter.
Then, you'll meet us at an online interviews.
If everything goes well, you'll be asked to complete a case study.
If you need any disability-related adaptation at any step of the recruitment process – simply let the recruiter know! We'd be happy to help.
About Pilot44
We are not a typical digital advertising, media or creative agency. Our focus is on helping our clients to discover, pilot and employ emerging technologies and business models as a means of solving core business challenges and creating new growth ventures. From drones that count inventory to machine learning for customer retention (and everything in between), our unique methodology and approach is changing the way that big companies innovate. We are looking for all-star-caliber players to help grow our team.
Any questions? Talk to Kasia.