Ongoing
PLN 5 000 - 7 500
Before Tax (Business Contract)
PLN 4 200 - 6 300 Gross (Employment Contract)
B2B: +16 paid days off

Perks: + 1 000 PLN home office bonus, Multisport card, private health insurance, discounts on Apple products, development budget, and more!

Required skills: min. 6 months of business-related experience, excellent English (min. C1+) and Polish (min. C1)

Location: Poznań or remotely in Poland
We're looking for a Sales Development Representative to join our 15-people New Business Team!
You'll be responsible for the early stage of the inbound sales process by managing and qualifying incoming clients' requests. All the way from the very first "hello" to the final assistance for the New Business Team members who take over the next steps of the sales process.
You'll be part of our 50+ people strong Business Development Team.
Our business and team are growing really fast. That's why we're looking for YOU!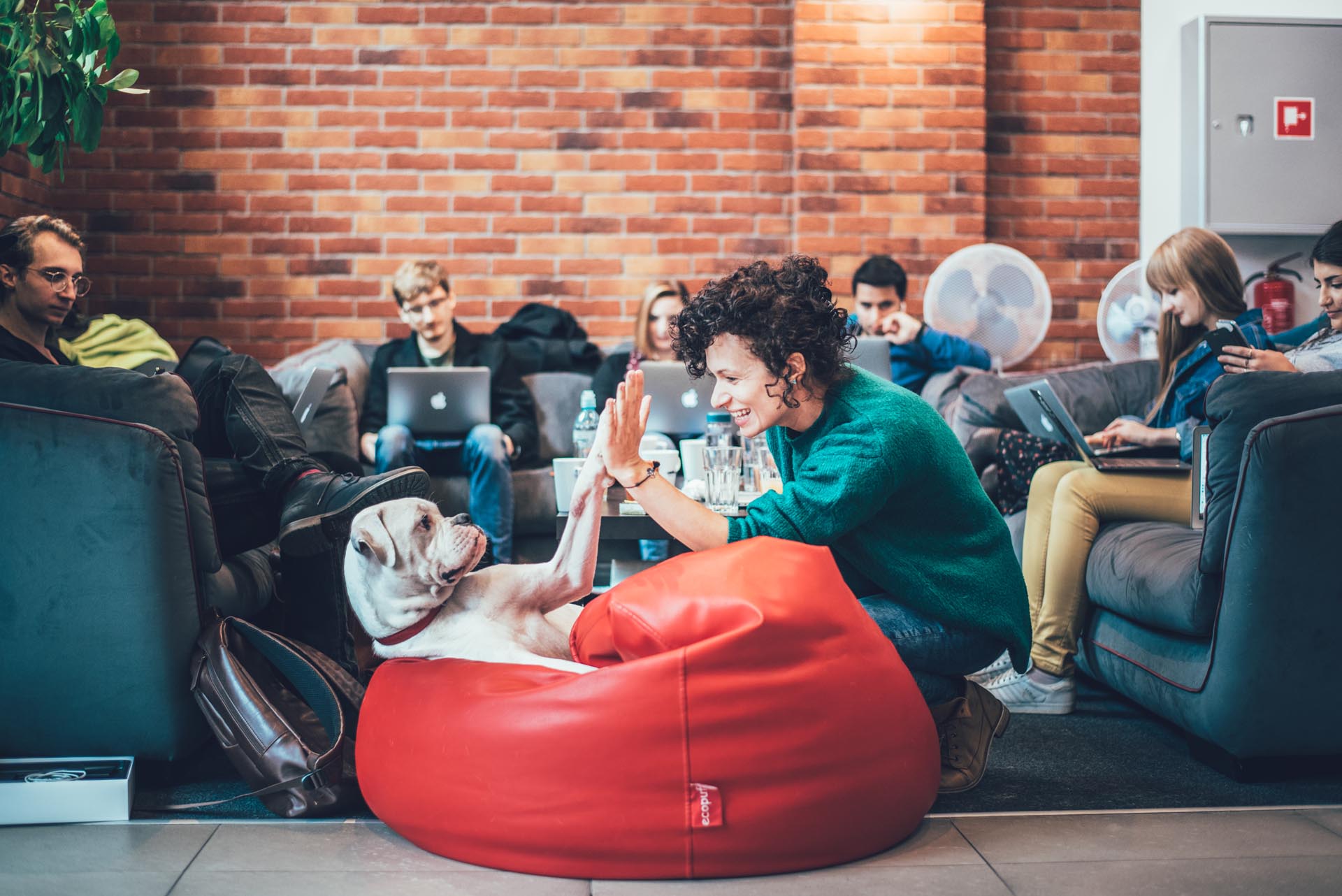 Ready to apply? Please check if you have:
(Must-have) Min. 6 months of business-related experience - preferably in the communication with B2B clients or customer support/service.
(Must-have) Excellent command of written and spoken English (min. C1+) and Polish (min. C1).
Flawless communication skills - ability to provide clear, concise and insightful information.
Being goal and action-oriented - tracking the results and actively looking for and experimenting with different solutions.
Being well-organized, having high time-management skills.
Being curious and hungry for knowledge and information.
We'll be even happier if you have:
experience in conducting market research / report creation;
experience in or some knowledge of IT/software consulting;
familiarity with CRM systems and Google tools.
Perks & benefits:
Access to the WorkSmile platform offering benefits adapted to your preferences:

Multisport card,
Private health insurance package,
Life insurance,
And hundreds of other options to choose from 15 categories (shopping, leisure, travel, food, etc.)

Support for your growth – a book budget and a head/manager's budget available to every employee,
Discounts on Apple products,
One-time 1000 PLN home office bonus,
Various internal initiatives: webinars, knowledge sharing sessions, internal conferences.
What's in it for YOU?
A supportive team that will help you gain knowledge and skills.
A possibility to cooperate and take part in various internal projects with different departments such as Sales, Marketing and Operations.
A unique opportunity to reach global markets & communicate with clients from all around the world.
Working in a strong organization that prioritizes learning and offers constant development of your skills (e.g. through internal Webinars, conferences, access to multiple online courses and e-books.
Working on the best equipment: we'll provide you with a MacBook and additional accessories for your computer to make your work even more efficient.
Where will you start from?
Building relationships with the incoming new business leads by being the first line of contact.
Responding to clients' emails to present the company, our values and the workflow.
Taking care of lead mastering process (gathering leads, qualifying them - assessing the potential of the future collaboration and scheduling the calls for BD team members).
Managing, tracking & reporting all activities in the Salesforce CRM.
The recruitment process:
You'll be invited for a quick language check to verify your English speaking skills.
We'll also ask you to prepare a recruitment task.

If everything goes right, we will meet at 2 online interviews! :)
If you need any disability-related adaptation at any step of the recruitment process – simply let the recruiter know! We'd be happy to help.
In case of questions - drop us a line at jobs@netguru.com!
About Netguru
Our mission at Netguru is to help entrepreneurs and innovators shape the world through beautiful software. We care about trust, taking ownership, and transparency. As a Certified B Corporation®, we offer a safe, inclusive and productive environment for all team members, and we're always open to feedback. If you want to work from home and be a full time employee, great! We want to create the right opportunities for you.
Got questions? Feel free to contact Kasia!