Ongoing
PLN 18 000 - 26 000
Before Tax (Business Contract)
PLN 15 000 - 21 700 Gross (Employment Contract)
Our mission at Netguru is to help entrepreneurs and innovators shape the world through beautiful software. We care about trust, taking ownership, and transparency. As a Certified B Corporation®, we offer a safe, inclusive and productive environment for all team members, and we're always open to feedback. If you want to work from home and be a full time employee, great! We want to create the right opportunities for you.
Requirements: 2 years of experience in Data Science / Machine Learning, deep knowledge about data analytics, data manipulation, statistical analysis, experience in Python, proficiency of SQL and Git

Paid days off: 20 days for B2B

Perks & benefits: 1 000 PLN home office bonus, flextime and flexplace, Multisport card, private health insurance, discounts on Apple products, development budget, access to Worksmile Platform and more.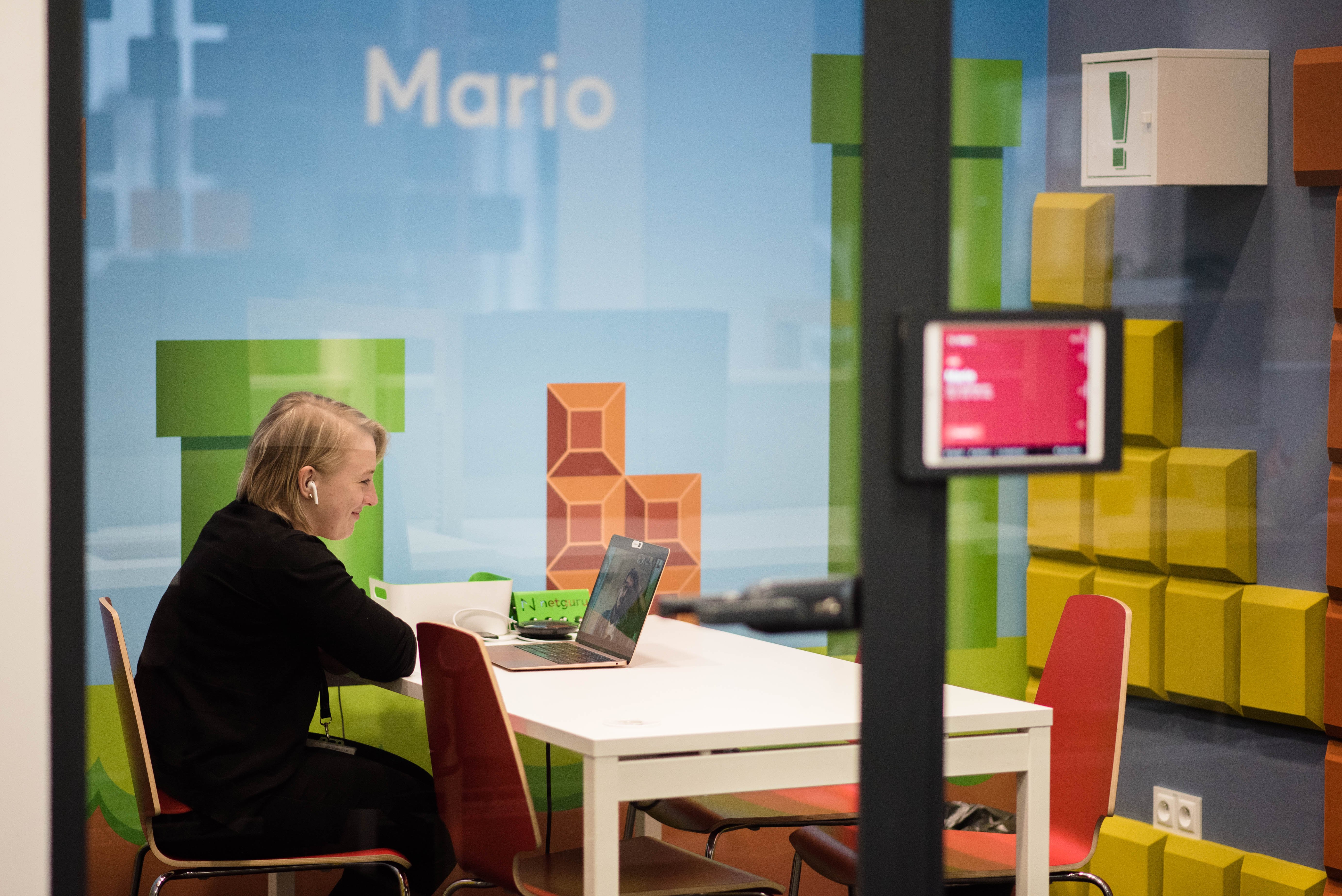 Ready to apply? This is what we are looking for:
At least 2 years of proven experience in Data Science / Machine Learning
Deep knowledge and understanding of different types of Data Analytics.
Knowledge and proven commercial experience in:

data manipulation (ETL, data wrangling, data preparation, feature engineering)
statistical analysis (EDA, statistical inference)
machine learning (classification, regression, time series, segmentation, recommender systems)

Strong experience in Python and its data ecosystem (numpy, scipy, statsmodels, pandas, scikit-learn, matplotlib, seaborn, plotly).
Proficiency of SQL, git.
Ability to advise, negotiate, and be proactive in contact with stakeholders.
Strong analytical skills and attention to detail; the ability to research and to derive insights from large amounts of data.
Strong critical thinking and problem-solving abilities, questioning the status quo, and assertively striving to implement new solutions.
Strong verbal and written communication and presentation skills.
Very good command of written and spoken Polish and English required.
It would be a big plus if you had:
Strong knowledge of math and statistics.
Knowledge of deep learning.
Experience with AWS, GCP, Snowflake
Willingness to help and mentor other team members.
Knowledge of Marketing Analytics domain
Joining Netguru as a Senior Data Scientist means:
Using Data to discover relevant insights and build advanced models which are powerful in solving business optimization problems
Refining, challenging, and supporting requests from stakeholders and creating new data analyses based on commonly defined specifications.
Analyzing trends in client data and providing insights and explanations to their teams to improve their operations using data.
Identifying use cases for Predictive and Prescriptive analytics, forming the scope, and discovering the optimal solution with statistical and machine learning methods
Working in an experienced and knowledgeable team, in an Agile environment.
Dev-friendly processes like Continuous Integration and Code Review.
Continuous development of your hard and soft skills (e.g. at internal webinars, external conferences, meetups, etc.).
Growing yourself and the people around you – you will give and receive regular feedback in a team of open-minded people that will always have your back.
Ambitious and verified projects – our clients come from all over the world and from different industries.
Enjoying flextime and flexplace – adjust your daily schedule to your individual needs, work from the office or from home.
Working on the best equipment – we will provide you with a Macbook and additional accessories for your computer to make your work even more efficient and comfortable.
A smooth start – your leader and mentor will support you along the way :)
Perks & benefits:
Access to the WorkSmile platform offering benefits adapted to your preferences:

Multisport card,
Private health insurance package,
Life insurance,
And hundreds of other options to choose from 15 categories (shopping, leisure, travel, food, etc.)

Support for your growth – a manager's budget available for individual's and team's development initiatives,
Discounts on Apple products,
One-time 1000 PLN home office bonus,
Home office equipment sharing option,
Various internal initiatives: webinars, knowledge sharing sessions, internal conferences.
Learn more about the additional support we offer for Ukrainian citizens or those who have decided to relocate to Poland due to military action in Ukraine (regardless of their nationality) - click here. We hope that this assistance will help you feel safe and welcomed in our country.
We are just getting started 🚀 Ready to face the challenge?
Click "apply now" button and join Netguru team!
Not interested in long-term cooperation? Join the Netguru Talent Marketplace and have access to various project-based opportunities. Get a gig and collaborate with different companies and industries. Have a possibility to not only gain more experience but also develop a variety of skills you didn't even know you had. Work the way you like, on your terms, with no strings attached.
Got questions? Feel free to contact Dominika!