Ongoing
PLN 14 400 - 21 600
Before Tax (Business Contract)
PLN 12 000 - 18 000 Gross (Employment Contract)
We're looking for a Senior IT Business Analyst to join our new BA Team.
Since last year, we've been building a team of Business Analysts. You'll join as the second person on the team. Our BA Team is part of our 20-people Product Management Practice. Our goal is to build world-class products.
Our business and team are growing really fast. That's why we're looking for YOU!
Must-haves: 5-year experience in Business Analysis; C1+ English; proficiency in BPMN and UML notations and tools

Salary: base salary + salary review every 6 months

Perks: + 1 000 PLN home office bonus, Multisport card, private health insurance, discounts on Apple products, development budget, and more!

B2B: +20 paid days off

Location: Poznań, remotely in Poland, remotely in the EU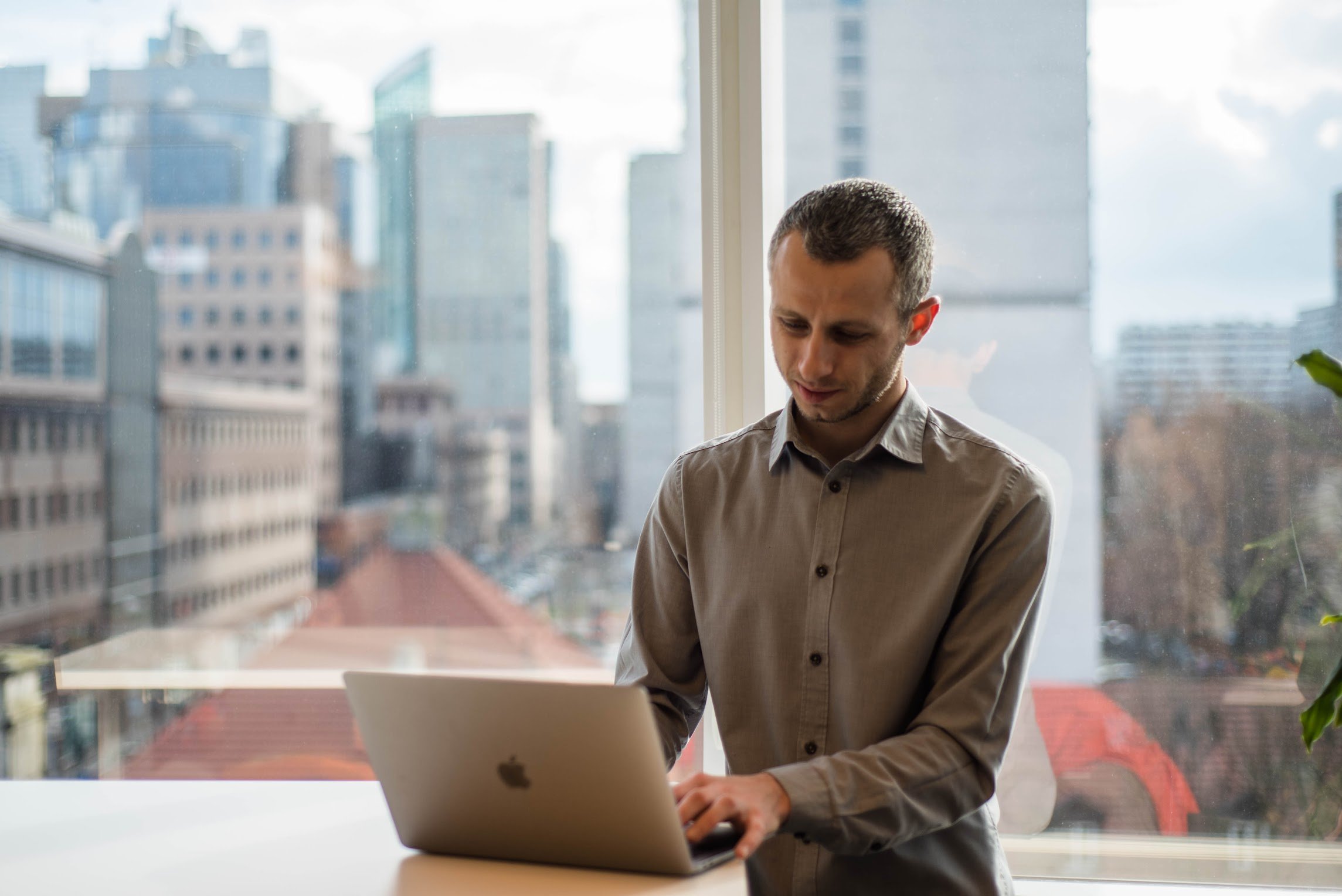 Required skills:

(Must-have) At least 5 years of experience in Business Analysis (or similar position) in medium and large IT projects.
(Must-have) Excellent command of written and spoken English (CEFR C1+), Polish not required.
(Must-have) Proficiency in Business Process Modeling and Notation (BPMN) and Unified Modeling Language (UML) notations and tools.
Hands-on experience with modeling complex processes and solutions.
Experience in defining, proposing, and executing business analysis approach within a project or company.
Understanding of project and product life cycles.
Knowledge of BA best practices and techniques (e.g. SWOT analysis, Data Flow and Modeling, Business Model Canvas).
Excellent people skills.

Your responsibilities:
Tailoring analysis approach to projects to address specific needs.
Working with Netguru's clients to define business requirements and translate them to solution (functional and non-functional) requirements.
Working as a Proxy Product Owner to ensure the project team (8-10 people) has clear understanding of what they are doing and why.
Working with Innovators and Consultants in pre-project phases to define the business case.
Facilitating communication with all stakeholders.

See the way we work here.
Perks & Benefits:
Access to the WorkSmile platform offering benefits adapted to your preferences:

Multisport card,
Private health insurance package,
Life insurance,
And hundreds of other options to choose from 15 categories (shopping, leisure, travel, food, etc.).

Support for your growth - a head/manager's budget available to every employee.
Discounts on Apple products.
One-time 1000 PLN home office bonus.
Various internal initiatives: webinars, knowledge sharing sessions, internal conferences.


Learn more about the additional support we offer for Ukrainian citizens or those who have decided to relocate to Poland due to military action in Ukraine (regardless of their nationality) - click here. We hope that this assistance will help you feel safe and welcomed in our country.

What's in it for you?
You'll join a new, growing team. You'll have a possibility to scope your role: you will have a high degree of autonomy, room for experimenting and questioning the status quo.
You'll have a chance to grow and share best BA practices within the company.
You'll have ownership on shaping innovative software products. We work both for start-ups and big enterprises (clients like Anime Digital Network, Solarisbank, Volkswagen, IKEA, or Keller Williams). You'll have an impact on our clients' new and existing products.
You'll receive lots of knowledge and support from your Team.
You'll give and receive regular feedback from people you cooperate with and from your leader. Your leader will deeply care about your development: you'll meet every 3 months to discuss your progress and share feedback.
You'll have a clear career path: you'll know exactly what skills to work on to grow.
You'll enjoy flexplace: work remotely whenever you need to, take a break during working hours, or take a workation.
You'll work on the best equipment: we will provide you with a Macbook and additional accessories for your computer to make your work even more efficient and comfortable.

What will happen next?
You will receive an email from our recruitment team if your application matches our requirements.
You will be invited to a language check to verify your English skills.
If your English audit result is C1+, we will meet at 2 online interviews.
We'll also ask you to complete a recruitment task.

If you'd like to learn more about us, check out our Team's expert blog here. :)

If you need any disability-related adaptation at any step of the recruitment process – simply let the recruiter know! We'd be happy to help.

Don't hesitate and apply right away! In case of questions, drop us a line at jobs@netguru.com.
About Netguru
Our mission at Netguru is to help entrepreneurs and innovators shape the world through beautiful software. We care about trust, taking ownership, and transparency. As a Certified B Corporation®, we offer a safe, inclusive and productive environment for all team members, and we're always open to feedback.
Any questions? Talk to Kasia.