Hi! We are Netguru. We help entrepreneurs and innovators shape the world through beautiful software. We're looking for people to join our team and build a culture based on trust, taking ownership, and transparency. We offer a safe, inclusive, and productive environment for all team members. We respect and want to build on our diversity. We are a workplace open to adaptations.
Our Machine Learning Engineers and Data Engineers help companies from the finance and insurance sectors to become more customer-centric. We use machine learning capabilities to improve processes that affect customer experience.
We believe that machine learning is still programming and all the best software development practices apply to it. Building reproducible machine learning workflows is in our DNA. We use tools like MLFlow, Quilt Data or Polyaxon. You can learn more about how we do it with Polyaxon and Quilt or listen to our engineer's talk on reproducible machine learning.
At the same time, machine learning has its own unique research flavor which we always keep in mind. We conduct seminars with a quarterly theme in order to learn about the newest research advancements. Occasionally we publish our RnD work. You can read our recent neural style transfer paper here. Join our team to contribute to the AI transformation!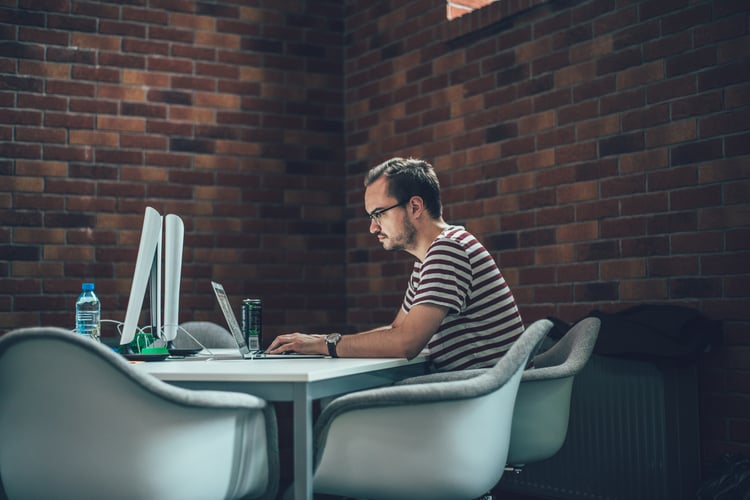 What's in it for you?
We focus on the finance and insurance sectors with use cases such as recommender systems, churn prediction, and applications of NLP to customer support.
We conduct seminars to learn about new research papers.
ML-Ops are very close to our heart. We use Polyaxon, MLFlow, and Quilt for running reproducible ML pipelines.
We know that deep learning is computationally expensive. We use GCP and dedicated servers with GPUs.
We encourage our team to share knowledge and experience at external conferences.
We aim to apply our own research to commercial products.
We own building machine learning systems - from design with Machine Learning Canvas, through PoC, to implementation of production-ready solutions .
We work on our models iteratively; we start from simple baselines and avoid waterfall plans for huge ML systems.
We closely cooperate with a cross-functional team of great software engineers and product designers.
Must-haves:
At least 3 years' practical experience in machine learning using Python (academia or industry).
Fluency in Python.
Solid understanding of Machine Learning foundations. We expect you to know stuff like linear algebra, Bayesian statistics, linear/logistic regression, latent linear models, and unsupervised dimensionality reduction.
We expect you to have deep knowledge and experience in one of the following:

Computer Vision.
Natural Language Processing.
Audio Recognition.
Classical Machine Learning.
Deep Learning.

Proficiency in Keras/Tensorflow or PyTorch.
Proficiency in NumPy/Pandas/Scikit-Learn.
Solid knowledge of algorithms and data structures.
Ability to dissuade a client/team from making wrong decisions based on experience, providing guidance and expertise in your field.
Very good command of written and spoken English (CEFR B2+) (Polish is not required).
Ability to quickly find solutions to issues – you understand the business side of the project and are able to find the best balance between the clients' requirements and the technical aspects of a project.
Ability to manage projects from the technical perspective.
Willingness to help and mentor other engineers.
Nice-to-haves:
Kaggle track record.
Published research papers.
Have experience with GCP (or other cloud provider such as Azure or AWS) and Docker.
Experience in deploying machine learning models to production.
Experience with ML-Ops tools.
Familiarity with the Kanban Scrum and Agile methodologies.
Perks & benefits:
Access to WorkSmile platform offering benefits adapted to your preferences:

Multisport card.
Private health insurance package.
Life insurance.
and hundreds of other options to choose from 15 categories (shopping, relax, travelling, food, etc.).

A growth budget

for your educational plan.

Discounts on Apple products.
One-time home office bonus.
Home office equipment sharing

option.

Various internal initiatives

: webinars, knowledge sharing sessions,

internal conferences.
We are just getting started 🚀 Ready to face the challenge? Click "apply now" button and join Netguru team!
What will happen next? ➡️
Not interested in long-term cooperation? Join the Netguru Talent Marketplace and have access to various project-based opportunities. Get a gig and collaborate with different companies and industries. Have a possibility to not only gain more experience but also develop a variety of skills you didn't even know you had. Work the way you like, on your terms, with no strings attached.