Opening soon
PLN 15 500 - 23 400
Before Tax (Business Contract)
PLN 12 900 - 19 500 Gross (Employment Contract)
Click for the details
Sorry, our forms might not work
Our mission at Netguru is to help entrepreneurs and innovators shape the world through beautiful software. As a Certified B Corporation®, we offer a safe, inclusive and productive environment for all team members. If you want to work from home and be a full time employee, great - you can apply right away.
❗️Important ❗️Our current project situation is rather stable, hence, we're not looking for new (Senior) Project Managers. If you'd like to leave your CV for future openings - you're very much welcome to do so! We will be more than happy to review your application and contact you once the recruitment process is open again.

Required skills: min. 3 years of experience in managing Agile IT projects, familiarity with agile methodologies, and project management tools, English C1

Perks: +1 000 PLN home office bonus, flextime and flexplace, Multisport card, private health insurance, discounts on Apple products, access to Worksmile Platform and more

B2B: +20 paid days off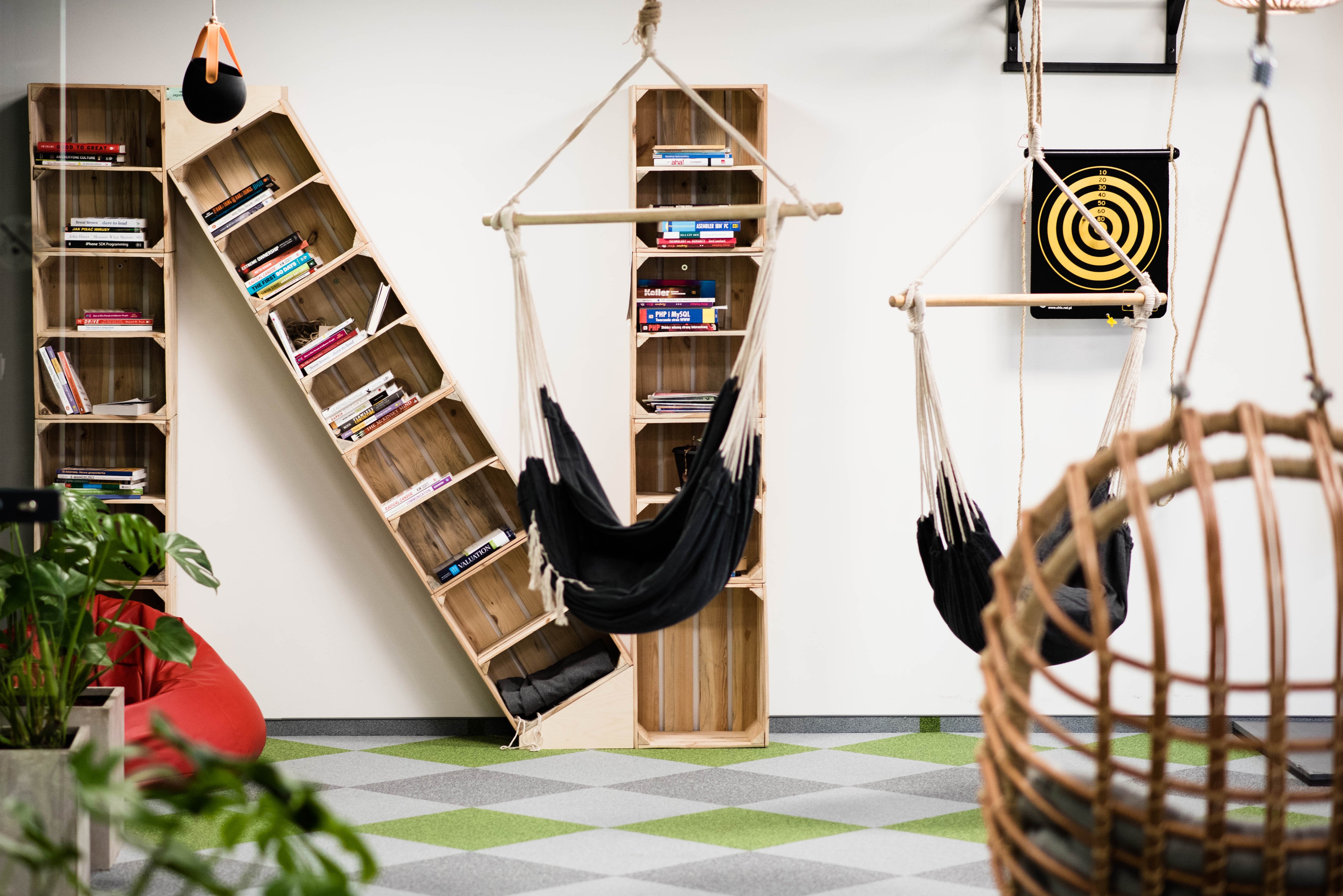 Apply if you:
have an in-depth knowledge and broad experience (at least 3 years) in managing diverse agile IT projects,
have current hands-on experience in working directly with a development team,
are well-versed in the agile methodologies (Scrum, Kanban, etc.) and project management tools - Jira, Pivotal Tracker or other,
have experience in continually monitoring and improving delivery quality against best software development practices
easily understand clients' needs in various business models and have experience in proactively assisting clients in choosing the most fitting solutions,
have a proper technical knowledge allowing smooth communication with developers, product designers and QA specialists,
have an excellent command of written and spoken English; Polish not required.
It would be a plus if you:
had a Scrum Master or Product Owner certificate,
had mentored and managed less experienced Project Managers,
were experienced in running courses/workshops/presentations,
had experience in risk management and creating reports.
What are a Senior Project Manager's duties?
Understanding the business of our clients, and working in a way to help them grow and succeed through our services,
Assisting our clients in making key decisions at every stage of product development,
Coordinating the development of design and software solutions, taking full ownership of the process if needed. Motivating, supporting and guiding the project team,
Using data and appropriate metrics to drive your decisions and improve your projects,
Reviewing and improving the current processes, creating new ones, implementing novel tools and solutions,
Being ready to face unpredictable situations and coming up with the best possible solutions,
Mentoring others in the area of project management.
Perks & benefits:
Access to the WorkSmile platform offering benefits adapted to your preferences:

Multisport card,
Private health insurance package,
Life insurance,
And hundreds of other options to choose from 15 categories (shopping, leisure, travel, food, etc.)

Support for your growth,
Discounts on Apple products,
One-time 1000 PLN home office bonus,
Various internal initiatives: webinars, knowledge sharing sessions, internal conferences.
Learn more about the additional support we offer for Ukrainian citizens or those who have decided to relocate to Poland due to military action in Ukraine (regardless of their nationality) - click here. We hope that this assistance will help you feel safe and welcomed in our country.
If you want to know more check our 7 reasons to work at Netguru.
Joining Netguru as a Project Manager means:
developing design and software projects for clients from Europe, the United States, Asia and the Middle East,
working both for start-ups and big enterprises (clients like Anime Digital Network, Solarisbank, Volkswagen, IKEA, or Keller Williams),
making an impact on our existing processes and creating new ones – we're always open for brilliant ideas,
a clear and flexible career path,
flextime and flexplace – adjust your daily schedule to your individual needs,
working with a team of 50+ Project Managers, sharing knowledge on workshops and informal meetings, having personalised budget for personal growth,
working on the best equipment - we will provide you with the macbook and other neccessary tools.

Our projects are waiting for a new PM! Are you ready to join us on our journey. Don't hold back and apply!
What will happen next?
You will receive the email from our recruitment team with the information if your experience matches our requirements.
If yes, you will be asked to prepare tasks and invited for a language check to verify your English skills.
If everything goes right, we will meet at the interviews! :)
If you need any disability-related adaptation at any step of the recruitment process – simply let the recruiter know! We'd be happy to help.
Here is a couple of Netguru's blogposts, which may help you prepare for our recruitment process:
Any questions? Talk to Magda!