Back to offers
Our mission at Netguru is to help entrepreneurs and innovators shape the world through beautiful software. We care about trust, taking ownership, and transparency. As a Certified B Corporation®, we offer a safe, inclusive and productive environment for all team members, and we're always open to feedback. If you want to work from home and be a full time employee, great! We want to create the right opportunities for you.
B2B: +20 paid days off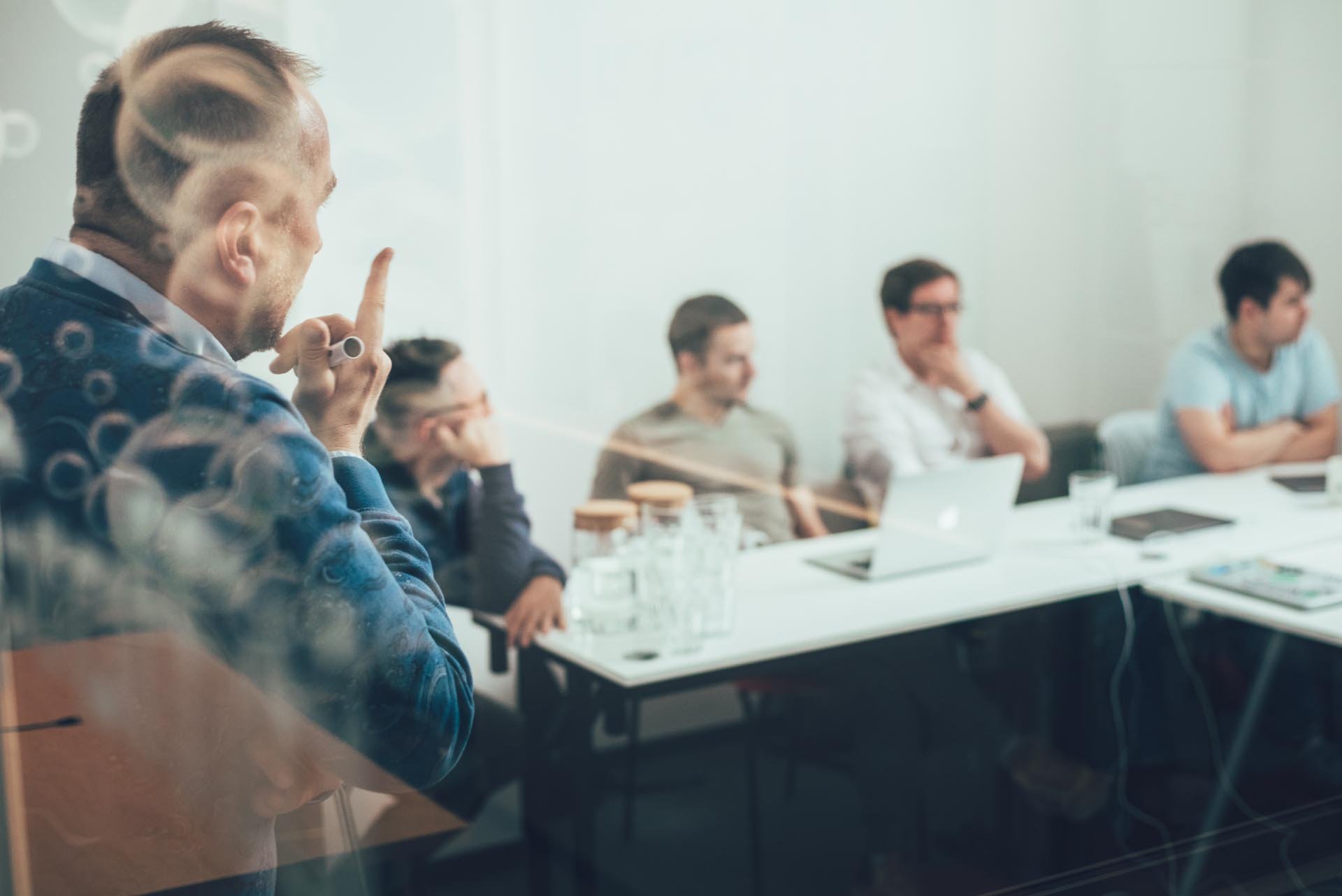 Job description
Hi! We are Netguru. We help entrepreneurs and innovators shape the world through beautiful software. We're looking for people to join our team and build a culture based on trust, taking ownership, and transparency. Introducing innovative solutions and improving our internal processes are the foundation for our development and achievements.
As a Certified B Corporation®, we offer a safe, inclusive and productive environment for all team members. We respect and want to build on our diversity. We are open for workplace adaptations.
We also help team members develop their skills through internal learning opportunities, R&D projects, and personal growth budgets. Our efforts bring results: Netguru ranks as one of the most desired IT employers, alongside Facebook, SpaceX and Netflix.
The Netguru Product Design team makes sure research is an indispensable part of every project and we are highly conscious of its importance. We believe that it is possible to build beautiful software only when its design is preceded by thorough research. Thus, as a UX Researcher at our company, you will have a possibility to influence every design and work in close collaboration with Product Designers and other stakeholders.
Joining Netguru as a Senior UX Researcher means:
working in an experienced team of great specialists,
contributing to projects for clients all over the world,
developing and improving your skills fast,
having a real influence on your pay - do your job well and get a raise every 6 months,
enjoying flextime and flexplace: adjust your daily schedule to your individual needs, work from the office or from home.
working on the best equipment: we will provide you with a MacBook and additional accessories for your computer to make your work even more efficient and comfortable.
having a smooth start: your leader and a buddy will support you and mentor you.
Your tasks:
planning user research to gain an understanding of users' behaviour and needs,
collect and work with qualitative and quantitative data,
running tests, creating surveys, using research methods and collecting user feedback for our existing and future projects,
taking care of recruiting people for user research and testing,
creating personas, understanding target groups, doing competitive analysis,
producing and delivering self-explanatory reports and other documentation that can be used to build functional products by our Product Design and Development teams,
provide counselling to our clients in terms of research that will provide the most meaningful insights,
cooperate with the Business Development team, Product Designers, Quality Assurance Specialists,
build the team and the research competences,
educate other designers on methods and importance of UX Research,
improving our internal workflow and methods.
We want you onboard if you have:
3+ years of experience conducting UX research,
experience in various research methodologies and well as the knowledge when to apply them,
ability to go through the whole user testing process - from recruiting participants to creating a report with findings and recommendations,
ability to help clients with identifying and prioritizing research questions based on data, designs and business goals,
ability to collect and interpret user feedback, as well as analytical data from such tools as Google Analytics, Hotjar and more,
ability to provide Case Studies or research report that demonstrates that you helped clients in setting up research plans and strategies,
good command of written and spoken English (at least C1); Polish is not required,
leadership skills that can help you drive younger professionals at Netguru,
proven team-working skills in teams including designers, developers and other roles,
ability to write blog posts about Research, Design and similar topics.
It would be a plus if you have:
solid visual design skills (with ability to create engaging presentations to show your research results and ideas),
ability to determine and prioritise key activities needed to launch an MVP or next iteration of the product,
good knowledge of design workshop methodologies that includes generating ideas of solutions, mockups, user flows and diagrams on the fly,
good command of design tools like Adobe Suite or Sketch, and prototyping tools (we use Sketch+InVision),
experience as Speaker at conferences and meetups.
Perks & Benefits:
Access to the WorkSmile platform offering benefits adapted to your preferences:

Multisport card,
Private health insurance package,
Life insurance,
And hundreds of other options to choose from 15 categories (shopping, leisure, travel, food, etc.)

Support for your growth – a book budget and a head/manager's budget available to every employee,
Discounts on Apple products,
One-time 1000 PLN home office bonus,
Home office equipment sharing option,
Various internal initiatives: webinars, knowledge sharing sessions, internal conferences.
What will happen next?
We'll send you feedback via email as soon as we review your portfolio and read your CV. Before applying, please, make sure your portfolio is up-to-date and that it includes information on the process you follow, the research you have done and that it presents in detail your UX/Research skills.
We're going to invite authors of the most promising portfolios to the language audit.
This step, if successful, is followed by an interview with our Recruitment and Design crews.
If the interview goes well, we will present you with the recruitment task – a work sample, so we could learn about your real competencies.
You're going to receive a design task based on real-life projects that we conduct every day.
We're going to check how comfortable you feel with design duties and how you manage communication with a fictional client. Most importantly though, we hope you'll enjoy the process all the way through.
Being successful with all the previous stages, we'll invite you to the final meeting with the Team Leader to present your task outcome.
If everything goes well, we'll be more than excited to welcome you on board.
If you need any disability-related adaptation at any step of the recruitment process – simply let the recruiter know! We'd be happy to help.
Don't hold off any longer and apply via the form! In case of questions - drop us a line at jobs@netguru.com !
Any questions? Talk to Kasia
Ongoing
11 700 - 17 100 PLN
Gross (UoP)
14 000 -20 500 PLN + VAT (Contractor)
View Career Path