Ongoing
PLN 25 000 - 28 000
Before Tax (Business Contract)
PLN 20 900 - 23 400 Gross (Employment Contract)
Managerial contract
Performance bonus
ESOP
Our mission at Netguru is to help entrepreneurs and innovators shape the world through beautiful software. We care about trust, taking ownership, and transparency. As a Certified B Corporation®, we offer a safe, inclusive and productive environment for all team members, and we're always open to feedback. If you want to work from home and be a full-time employee, great! We want to create the right opportunities for you.
Paid days off: 20 days for B2B

Other financial benefits: Stock option plan & performance bonus (up to 20%)

Perks: +1 000 PLN home office bonus, Multisport card, private health insurance, discounts on Apple products, development budget and more

Required skills: strong management background, high exposure to and prior background working with the tech teams or being a Developer/Software Engineer, understanding of the Frontend environment, experience in implementing complex initiatives, building engineering culture, leadership experience, fluent command of English, and people-oriented mindset;

Nice to have: having a similar role in a growing software consulting company, building teams/units from scratch, building a competency center/engineering culture;
Our Frontend Team is already 60 people strong and still growing. Our developers deliver well-designed and optimised products for React, Angular and Vue, increasing the productivity of many enterprises. We are currently looking for a
Staff Engineering Manager
who will work on defining the talent development strategies, identifying the skill gaps within our current talent and preparing further development strategy for the Frontend unit.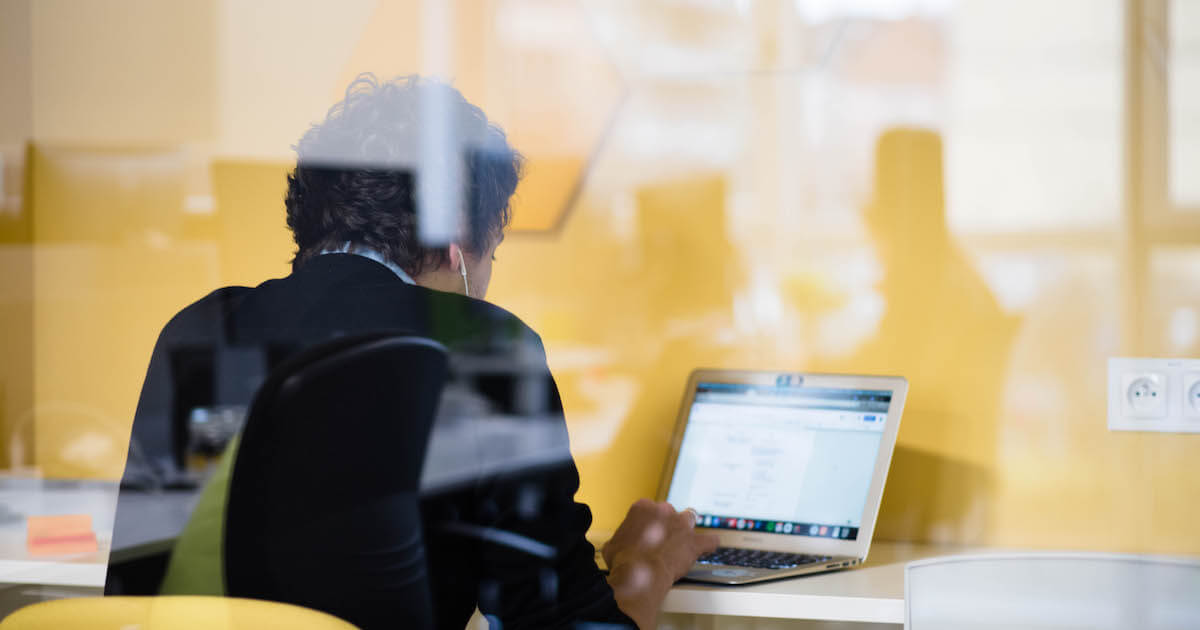 Let us guide you through your future work. You will work in 3 areas:
Technology Leadership & Strategy
Developing the Frontend unit's technological vision and roadmap;
Researching, developing and evangelizing best engineering, collaboration & productivity practices;
Ensuring that technology standards and common practices are maintained across the Frontend projects and are aligned with the company's direction;
Building & strengthening the unit's external image as a technology expert;
Talent Management
Building and implementing talent development strategies that enable our experts to grow and fulfill their potential;
Directly managing a small team of People Leaders
Identifying key competency gaps and addressing them effectively;
Creating and exemplifying a strong culture of knowledge sharing, which is one of our core values;
Building and maintaining a healthy work environment for developers with support from the HR department.
Capacity Planning & Utilization Management
Monitoring team margin & capacity and keeping it at a healthy level, through local and cross-department initiatives;
Working closely with Talent Acquisition on attracting top Frontend engineering talent to Netguru;
Collaborating with key stakeholders: the CEO, Engineering Managers, Service Delivery Managers, People Leaders, HRBPs, Delivery Engineers & Experts;
Setting the direction for internal projects and bench management for the unit;
Planning the unit's headcount and seniority composition.
Ready to apply? First check if you have:
Experience as a Developer/Software Engineer or a background working closely with the tech teams and having an understanding of SDLC.
Understanding of the Frontend environment - we do not require direct experience with Frontend technologies
Proven track record in building, retaining, growing, and leading engineering teams at scale in fast-growing organizations;
Fluency in English (C1 is a must);
Experience working across multiple locations and collaborating with middle management;
Track record of building engineering culture and a brand that attracts talent to the organization;
Experience in implementing complex initiatives, managing them and acting as a coach to your team in order to achieve outstanding results;
Strong team management background (community building, knowledge-sharing, and ensuring quality);
Ability to communicate your ideas as well as execute & delegate in a complex & multi-level stakeholder environment;
Broad business and technology understanding, awareness of industry trends and ability to translate them into relevant strategies;
Problem-solving mindset and the ability to think holistically;
Willingness to learn, follow the industry trends, work on complex challenges, and gather people around you in order to solve these challenges;
People-oriented mindset and passion for the people- and culture-related side of engineering;
The skill to work efficiently and be solution-oriented, making sure you are present to support your team when needed.
It's not a must, but we would also be happy to see that you have experience in:
A relevant role in a growing software consulting company;
A distributed, remote environment;
Building teams/units from scratch.
Building competency center/engineering culture in a consulting or product company.
Joining Netguru's Frontend Team as a Staff Engineering Manager means:
Be an integral part of the Engineering Core team that consists of highly experienced managers;
Working with an experienced and knowledgeable team of experts with a continuous learning mindset;
Steady development of your hard and soft skills through knowledge-sharing and external sources;
Growing yourself and people around you – you will give and receive regular feedback from a team of open-minded people who will always have your back;
Ambitious and diversified tasks;
Enjoying flextime and flexplace – adjust your daily schedule to your individual needs;
We have some great Perks & Benefits for you!
Access to the WorkSmile platform offering benefits adapted to your preferences:

Multisport card,
Private health insurance package,
Life insurance,
And hundreds of other options to choose from 15 categories (shopping, leisure, travel, food, etc.)

Support for your growth - a book budget and a head/manager's budget available to every employee,
Discounts on Apple products,
One-time 1000 PLN home office bonus,
Various internal initiatives: webinars, knowledge sharing sessions, internal conferences.
What will happen next?
You will receive an email from our recruitment team if your experience matches our requirements.
If this is the case, you will be invited for a meeting with one of our Recruitment Specialists.
If feedback after this step is positive, we will ask you to do a task.
We will verify the solutions to the task and, if the result is positive, invite you for a technical interview.
The final stage of the recruitment process is a meeting with our Engineering Director and an HRBP.
If you need any disability-related adaptation at any step of the recruitment process – simply let the recruiter know! We'd be happy to help. Don't hesitate and apply right away! In case of questions - drop us a line at
jobs@netguru.com
!
Got questions? Feel free to contact Kasia!