Ongoing
EUR up to 8 000 per month
Before Tax (Business Contract)
Click for the details
Sorry, our forms might not work
Our mission at Netguru is to help entrepreneurs and innovators shape the world through beautiful software. We care about trust, taking ownership, and transparency. As a Certified B Corporation®, we offer a safe, inclusive and productive environment for all team members, and we're always open to feedback. If you want to work from home and be a full time employee, great! We want to create the right opportunities for you.
Requirements: experience working with Infor M3 software with a focus on at least one workstream, very good command of English.

We offer: 100% remote work, flextime & flexplace, dev-friendly processes, long-term collaboration.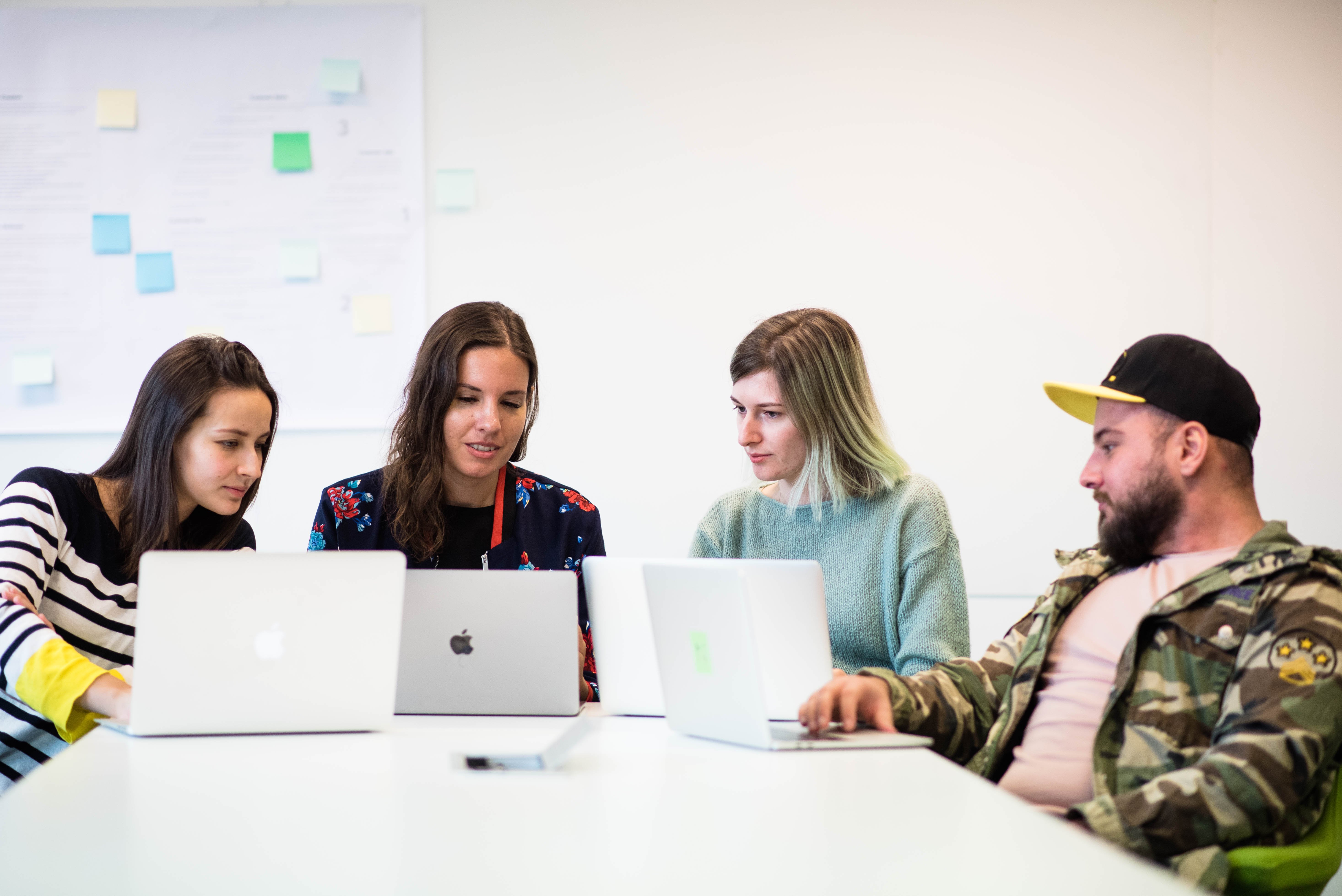 Project description:
For one of our clients, we are looking for consultants that have the responsibility for leading one or more project work streams in the implementation of complex, comprehensive solutions across our client base.
These roles will build relationships with client staff and leadership to assess their needs through comprehensive data analytics and implement solutions using tools and methodologies that meet or exceed specified project results.
Our staff works with client leaders to solve business problems and maintain the appropriate level of support and momentum throughout the engagement.
The project is planned until the end of 2023
Requirements
Apply if you have:
Around 2 years of experience working with Infor M3 software with a focus on at least one workstream such as Finance, Procurement, Supply Chain, Manufacturing, or Quality.
Experience with at least one complete implementation project.
Bachelor's degree required; or equivalent education/professional experience combination.
Willingness and ability to travel.
What are the responsibilities of ERP Consultant?
Analytics and Problem-Solving:

Utilize analytical methodologies to support project recommendation outcomes.
Conduct client interviews related to data analysis, data interpretation, and process design to support their engagement in solving specific business problems.
Managing Projects & People:

Coordinate actions to complete work efficiently which includes delegating and leveraging appropriate internal and client resources.
Assist in the preparation of client deliverables including data analyses, process flows, quality reviews, training, and presentations.
Client Relationship Management:

Build and manage successful client relationships generating positive client feedback on quality, value, innovation, delivery, and results.
Serve as the direct point of contact with a client counterpart and quickly establish credibility for the respective project work stream.
Professional Acumen:

Communicate effectively (written and verbal) and appropriately influence various audiences and levels of client management including risks and recommendations to project management.
Plan, organize, and prioritize project activities using work plans and other project management tools.
In return, we offer:
100% remote, flexible work;
Work with an experienced team of developers and continuous development of your hard and soft skills;
Long-term collaboration on challenging products (FinTech, B2B software, E-commerce and more).
What will happen next?
We would like to know you better, so we will invite you for a meeting with our recruiter.
Next, you'll be asked to sign the NDA and your profile will be presented to the client.
If everything goes well, you will meet our client at the final online interview.
If you need any disability-related adaptation at any step of the recruitment process – simply let the recruiter know! We'd be happy to help.
Don't hold off any longer and apply via the form! In case of questions - drop us a line at jobs@netguru.com!

Got questions? Feel free to contact Julia!