Opening soon
EUR up to 8 000 per month
Before Tax (Business Contract)
Click for the details
Sorry, our forms might not work
Our mission at Netguru is to help entrepreneurs and innovators shape the world through beautiful software. We care about trust, taking ownership, and transparency. As a Certified B Corporation®, we offer a safe, inclusive and productive environment for all team members, and we're always open to feedback. If you want to work from home and be a full time employee, great! We want to create the right opportunities for you.
Requirements: experience working with Infor M3 software with a focus on at least one workstream, very good command of English.

We offer: 100% remote work, flextime & flexplace, dev-friendly processes, long-term collaboration.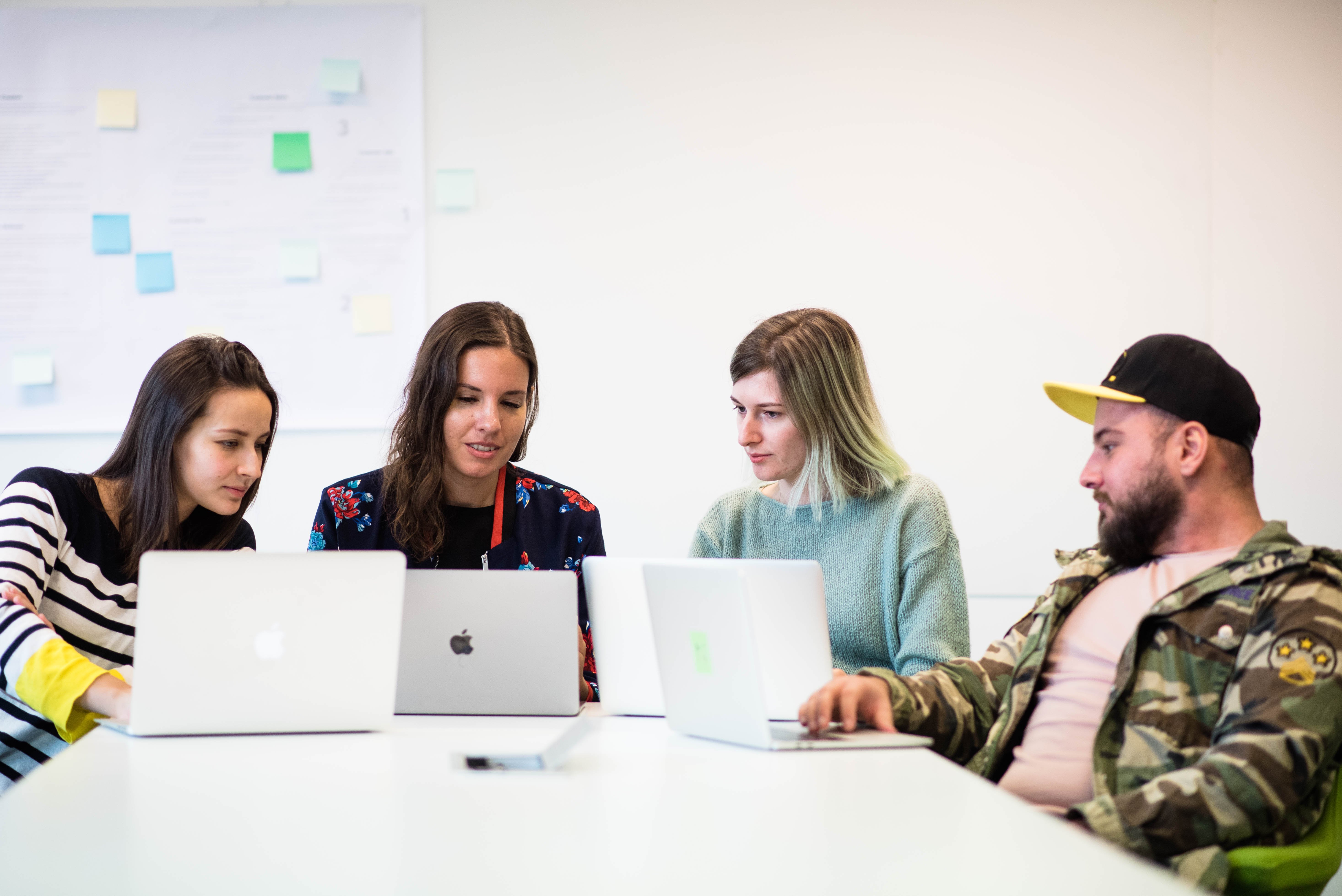 Project description:
In this role you work with our end client's environment, working across multiple functional projects to support customers, often in an international team.
Technical Consultants manage assigned risks and monitor potential impacts as part of the client environment creation and support. You will be working with technical experts to identify, define and install the best configuration to deliver the client's requirements.
A passion to learn new technologies and drive to take on new challengers is a must as we expand and develop the software stack we provide to our customers.
The future of the role will be to support M3 but potentially other Infor products, taking the lead in these areas as the go too member of the team.
The project is planned until the end of 2023
Requirements
Apply if you have:
Required Expertise dependent on entry-level.
Good working knowledge of Infor OS
Experience with ION and MEC development
Good knowledge of M3
Good documentation skills
Strong communication skills to facilitate meetings and workshops.
Both on Prem and Cloud MT experience
Degree required, or equivalent education, professional experience combination.
What are the responsibilities of a Technical Consultant?
Configuration of Infor OS and supporting software.
Development of ION and MEC integrations
Document preparation which Includes Technical specifications, an administration Guide,
System operation Handbook, Troubleshooting Manual etc
Proactive in reviewing system needs investigating solutions and presenting recommendations to management.
Performing and coordinating complex analysis, design, development, testing, and support services for
M3 applications.
Preparing written documentation of various types: application documentation, analytical reports,
functional specifications, training manuals, status reports, etc.
In return, we offer:
100% remote, flexible work;
work with an experienced team of developers and continuous development of your hard and soft skills;
long-term collaboration on challenging products (FinTech, B2B software, E-commerce and more).
What will happen next?
We would like to know you better, so we will invite you for a meeting with our recruiter.
Next, you'll be asked to sign the NDA and your profile will be presented to the client.
If everything goes well, you will meet our client at the final online interview.
If you need any disability-related adaptation at any step of the recruitment process – simply let the recruiter know! We'd be happy to help.
Don't hold off any longer and apply via the form! If you have any questions, drop us a line at jobs@netguru.com!

Got questions? Feel free to contact Julia!