We've put together a list for you of the best European conferences this year focused on mobile development, so let's get started.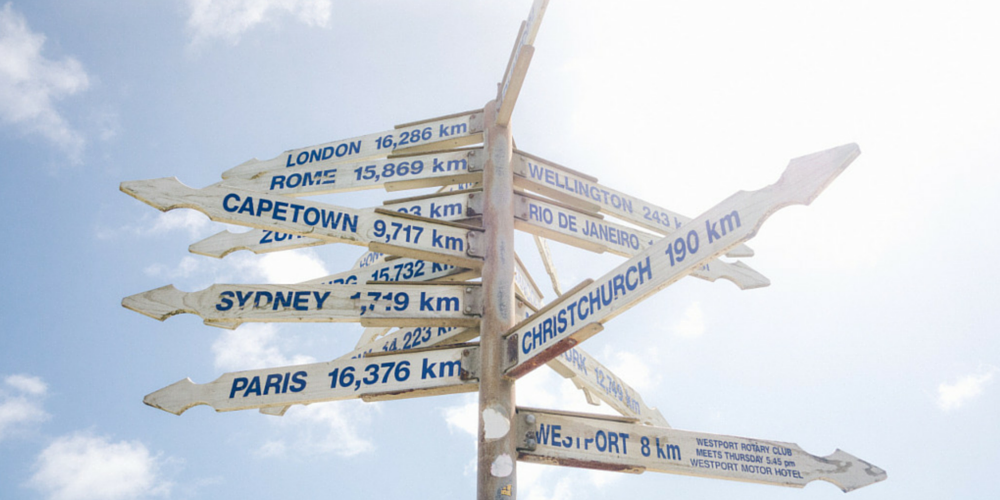 Attending industry conferences is an important part of your professional life. They allow you to take a break from the daily development grind and meet new people in your sector. Conferences are also highly educational and it's often the case that you can pick up new techniques and ideas whilst meeting new suppliers and having a little fun. With that in mind, we've put together a list for you of the best European conferences this year focused on mobile development, so let's get started.
#1: ConFESS 2015
Date: April 14 – 16
Place: C3 Convention Centre, Vienna, Austria
ConFESS, now in its fifth year, is an annual 3-day conference for mobile and enterprise software development. The conference features international speakers including Oracle's Edward Burns and Jason Haley, Red Hat's Jakub Hadvig as well as many more.
The conference will hold more than 44 sessions and workshops covering a range of fields such as Java, HTML5, Reactive UIs and much more and there are of course networking opportunities, too. In the evening, you can enjoy live music and IT coming together on the 14th of April (sounds intriguing, doesn't it?). The Tuesday evening is an open evening with food, drinks and Florian Braun's band in concert. Most exciting though is Tuesday evening's robot programming challenge.
Tickets cost (excl. 20% VAT):
You can register for the event on the ConFESS website but hurry, there's only 100 tickets left at the time of writing.
#2: Pragma Conference 2015
Date: October 9 – 10
Place: Hotel Michelangelo, Florence, Italy
Pragma is the only event in Italy devoted to iOS and OSX development and consists of two full days of workshops and talks from internationally renowned speakers. Day one is a day devoted to workshops which are taught by industry experts looking at topics such as the latest APIs, tools and frameworks. The workshops are designed to be hands-on and in-depth so you come away really feeling like you've participated in something out of the ordinary.
The conference day is dedicated to talks and allows you to network with others in the industry. Currently there's 16 speakers in two rooms who will be discussing the cutting edge techniques used in Apple development. Speakers include Justin Spahr-Summers, a desktop dev at Git Hub, Krzysztof Zablocki (an Objective C and 3D games engine developer) and more. Despite being held in Italy, all of the talks and presentations are given in English, as is the case with the majority of conferences.
Tickets:
There's no ticket information available currently so keep checking the event website or sign up for a newsletter to stay up to date.
#3: UIKonf
Date: May 17 – 20 2015
Place: Heimathafen Neukölln, Berlin, Germany
The UIKonf is an independent conference for serious iOS developers and a great idea if you want to put in a little more networking as it kicks off on the Sunday with social events designed to help you to do just that. Start your break from everyday development with an organized visit to the Berlin Museum of Technology, hop on to the guided tour of a WWII bomb shelter or if you're motivated to get a little exercise, take in a bike tour with Ole Begemann.
You can also go on a boat tour of the river Spree, take a guided tour of the Tempelhof Airport or enjoy a taste of the cultural with the Berlin music tour. From 19:00 onwards on the Sunday, you can pop along to pick up your conference badge where you can meet other attendees and get to know them over a cold German beer.
Sunday afternoon events kick off at 14:00. On the Monday and Tuesday, there's 18 confirmed speakers so far which include Facebook's Graham Lee, Swiftkey's Maxim Kramer and Claus Höfele who is the Lead Engineer for mobile at eBay.
On Wednesday, why not get involved with the Hackathon, which runs from 09:00 am to 19:00 pm.
Tickets
Cost €450 + 19% VAT and you can book on the UIKonf site or directly on ti.to. Ticket price includes:
Free coffee
Drinks and lunch on conference days
Social activities on Sunday – you should indicate which of these you want to attend at the time of booking.
Corporate buyers with larger teams of 5+ people should contact the team directly for bulk discounts.
#4: Devoxx Poland
Date: June 22 – 24 2015
Place: ICE Krakow Congress Centre, Cracow, Poland
Devoxx is a large developer's conference which this year will cover a range of development and technology subjects such as web and HTML5, the cloud, server side Java, mobile, methodology and ARCH. and security. This year's speakers include Rabbit software's Paweł Szulc, Typesafe's Konrad Malawski, David Pilato of elasticsearch and many more.
Between all of the 'Devoxx family' around 8000 developers are welcomed to conferences in Antwerp, Paris, London and Krakow each year, with a further 4500 children also attending. Devoxx Poland replaces the 33rd Degree conference, the largest Java conference in Poland which has previously provided a host of high quality speakers.
You should aim to purchase tickets ASAP for this event as the closer the event comes, the more tickets cost.
Tickets:
Prices start from €150 for all 3 days and will rise to €250 as the conference draws closer. You can register for the event here.
#5: MOBX 2015
Date: 11 September 2015
Place: Kino International, Berlin, Germany
MOBX is an annual one-day conference that concentrates on mobile UX and is for developers working with UX, UI and interactions in a mobile context. Speakers this year include Emma Rozada, Cat Noone and Brad Frost to name but a few.
Tickets:
Early bird still available at the time of writing costing €320.00, the price will later rise to €380. You can purchase tickets on the MOBX website.
#6: Mobiconf
Date: October 1 – 2
Place: Cracow, Poland
Mobiconf has a strong focus on mobile development, but covers other areas of technology too. At the moment of writing, only one speaker has been confirmed, Vitaly Friedman, Editor-in-chief of Smashing Magazine, an online magazine for designers and developers that many of you must be familiar with.
More information regarding ticket pricing and the schedule is still to arrive, so keep your eye on the organizer's website for more info.
#7: Devoxx France
Date: April 8 – 10
Place: Paris, France
Another conference from the Devoxx family, the conference in France focuses on similar subjects to the conference in Poland, but presented by different speakers. So far there's been 19 speakers confirmed who include Carlos Sanchez, Brian Clozel of Spring framework, Florent Biville and others. On day two there's a chance to get together with other devs and talk about all of the latest tech and techniques and there will of course be a series of talks throughout the event. Themes this year include mobile and Java development, security, cloud and big data and much more.
Tickets:
Pass combi €530

Conference pass €410

Pass university €180
More details can be found on the Devoxx France website (in French) or on Lanyrd (in English).
#8: Over the Air 2015
Date: September 25 – 26
Place: St John's Hoxton, London, UK
Over the Air is a mobile development conference held in London. The event features one day which has a keynote speaker, and one 'hack day show and tell' as well as 10 lightning talks, 12 Hack day award categories, 36 hours of hacking, 40 workshops and 500 participants – so it's a pretty busy couple of days.
Hacks will include:
And much more…
The conference is different in that it doesn't really rely on speakers. On the Friday evening, there's a series of lightning talks which are put on by members of the community. If you fancy getting involved, proposals open up in spring, so keep an eye on the website.
Tickets:
Over the Air is a FREE event with registration opening soon.
#9: Mobile Days
Date: April 17 – 19
Place: Bilkent University, Ankara, Turkey
Mobile Days is a 3-day event aimed at engineers, students and mobile enthusiasts to discuss the latest in mobile technology and development. Speakers include software designer Jared Sinclair of Bloglovin, Android dev Karim Frenn, game development expert Andy Touch and many more.
This is a FREE event – you can register here – the conference is organised by students at the university and is a non-profit event. There's no scheduling information available so if you've not attended before it's worth asking around your developer friends to see what the event covers.
So there we have it, nine of the most interesting conferences scattered around Europe for you to get your developer's teeth into this year. Any and all of these are an ideal opportunity for you to escape the confines of the office and meet other, like-minded folks in your industry.
Are you also interested in Ruby on Rails conferences and love to travel? Check out our list of top 15 Ruby on Rails global events!