Frontend Development Services for ChaperHome
A personal safety app that works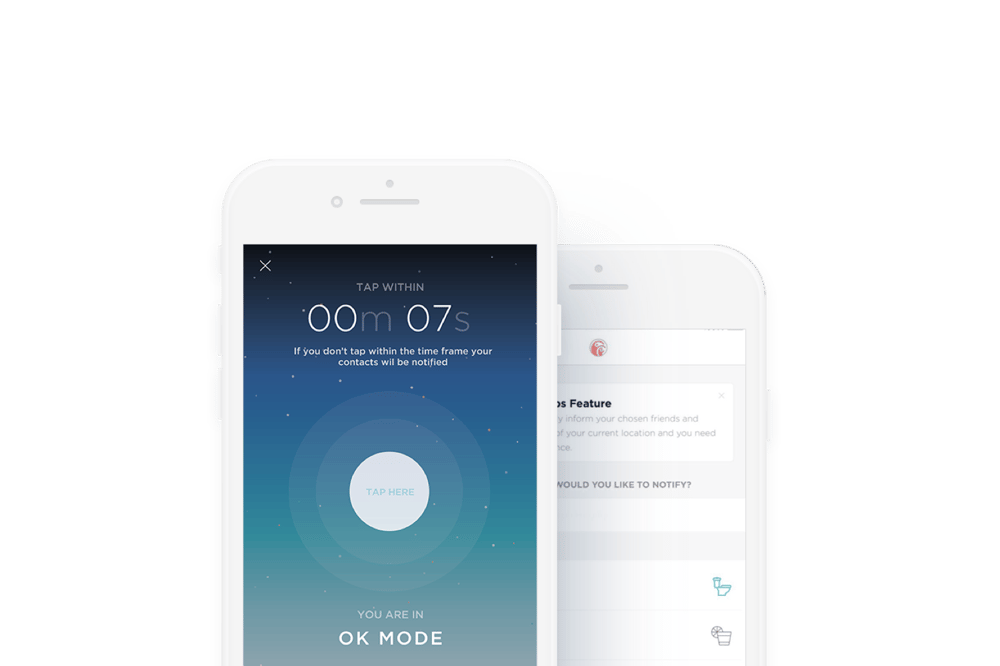 ChaperHome is a seed-funded startup and its creators' second business project.
Challange
The app needed several functionalities, including location snapshots, start and destination points, message and scenario presets, a dead man's switch with alerts sent out in case of trouble, and more.
This app enables users to feel safe by connecting them with friends and family, and sending alerts in case of danger.

Time and budget were limited. We had to decide which features were crucial and give our opinion on whether the app was ready for release.

The client's technology specialist was very busy and sometimes unavailable.
Process
The app allows users to pick a protector (the person who will be notified if the user feels unsafe), set a due time of arrival at a destination (the protector will be informed when the user arrives safely) or choose the group option to keep track of friends who are out together.
We developed only the frontend of the app, for which we used React Native.

We made specialised developers available to the client.

The team was composed and changed according to the situation. At first, we supplied a single developer, then expanded the team.
Results
ChaperHome has received fantastic feedback from users, including many interesting suggestions for new functionalities and ways in which an application of this type could be used in various other industries, for example in real estate.
The necessary features were delivered in short time and within budget.

The app makes users feel much more comfortable and safe while travelling home or meeting friends.

Users can also access police reports from the app, which adds to the overall feeling of security.
Numbers
3 key developed features
4 React Native developers
6 weeks of development
3 time zones