Inbbbox - A Native App Changing Your Mobile Dribbble Experience
The app changing the mobile Dribbble experience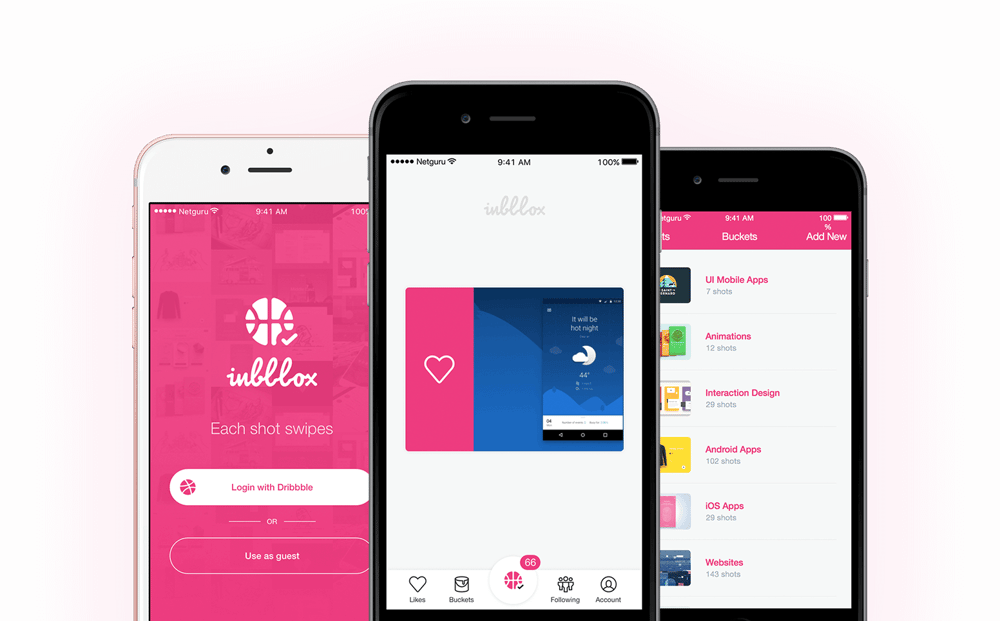 Building a showcase iOS open-sourced app that would solve a real problem and show the full potential of Netguru's Design Team.
Challange
Reflecting the interface of Mailbox.
Creating an advanced design with multiple interactions.
Preventing the design community from missing interesting images.
Process
Creating a beautiful native app that will completely change the routine of a great and active design community.
Creating a well-considered gesture-driven interface.
Enabling the design community to browse Dribbble shots anytime and anywhere.
Improving the app during the development process.
Results
Netguru's Product Design Team engaged the design community, which helped them gather constant feedback about the app.
Translating the app into multiple languages .
Introducing Mailbox's archive-remove mechanism.
Solving real problems with an internal showcase app.