 The app changing your mobile Dribbble experience.
Browse Dribbble shots on your phone and never miss an outstanding design. Enjoy your trip around the land of digital art with Inbbbox, anytime, anywhere.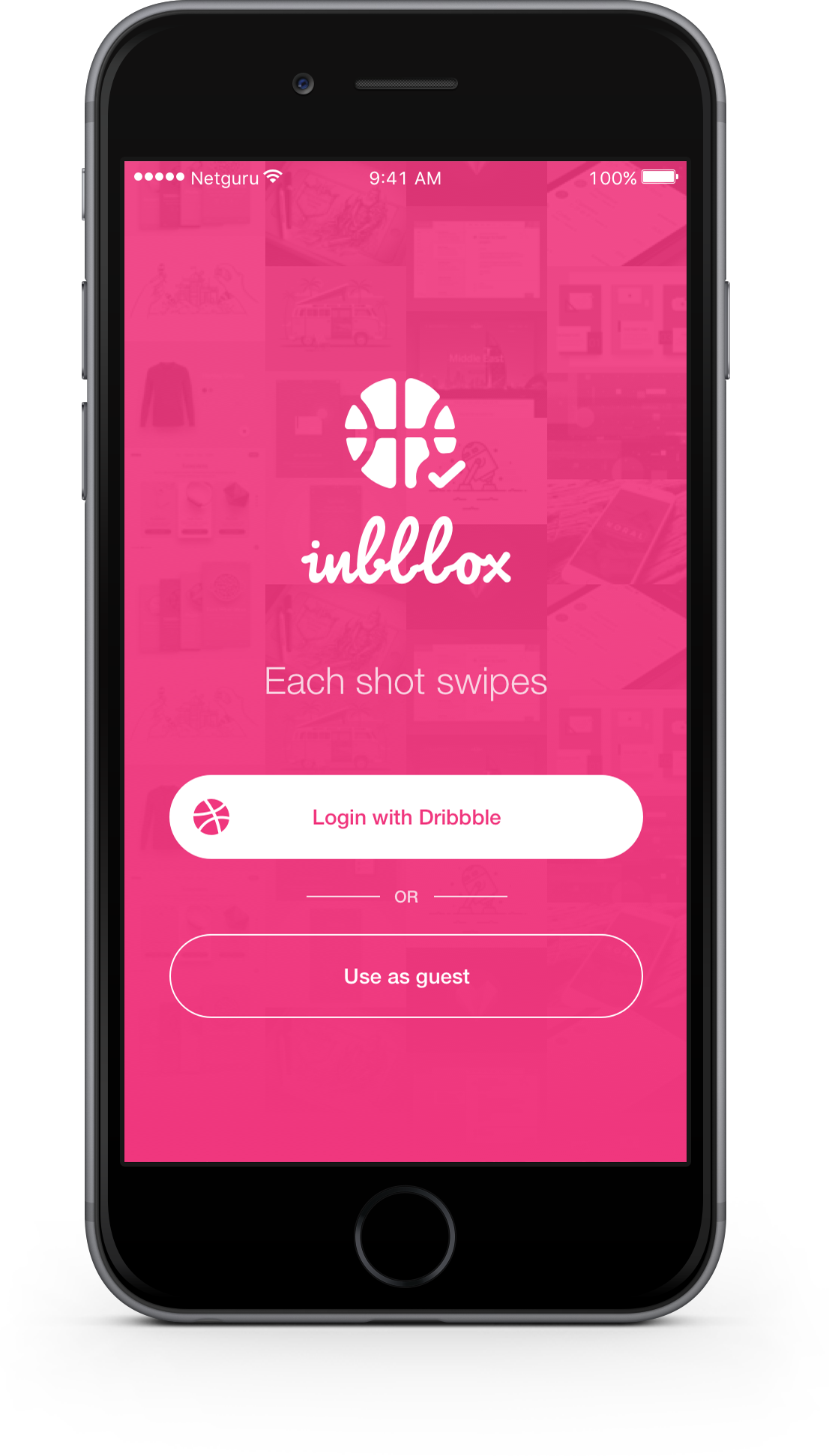 Gestures
A gesture-driven interface creates a simple and intuitive experience. With simple swipes to the left and right, you can manage the content of your Dribbble inbox without a fuss.
Short swipe right
Like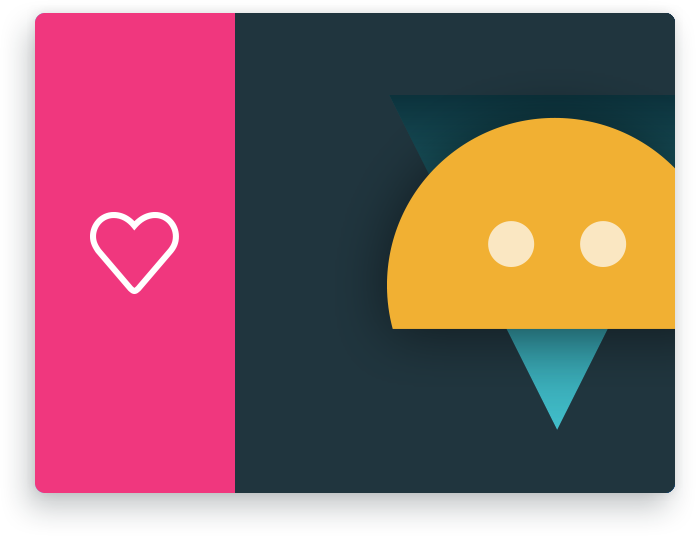 Long swipe right
Like and add to bucket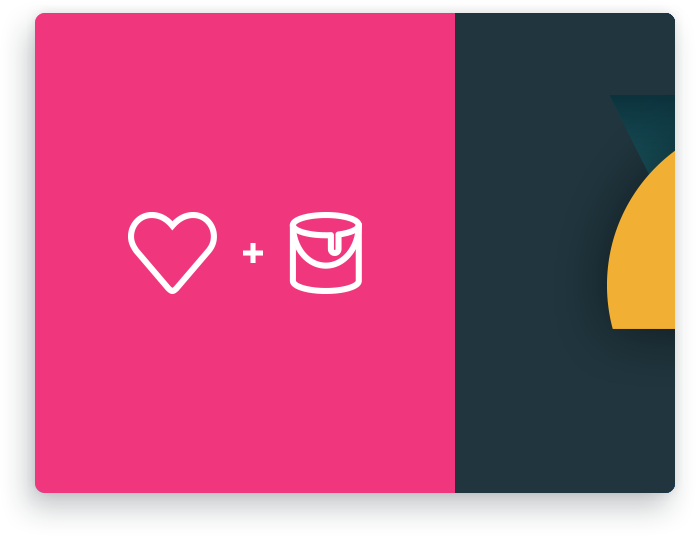 Swipe left
Comment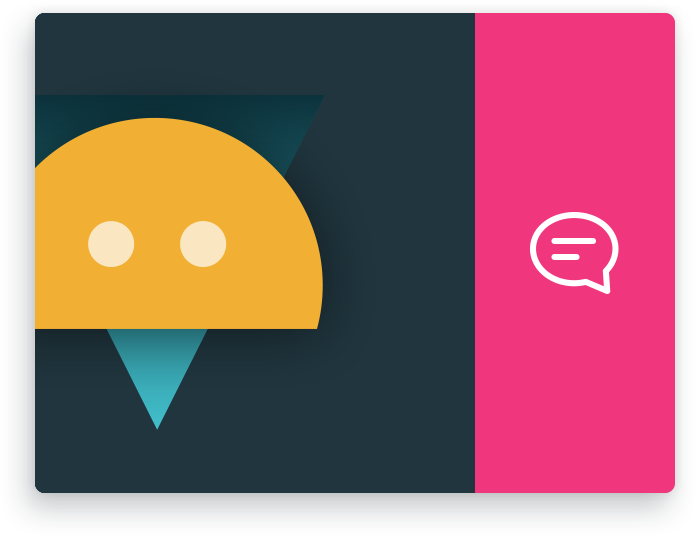 More views
This is what you can expect when launching Inbbbox:

Like
See a clear display of works that you've liked.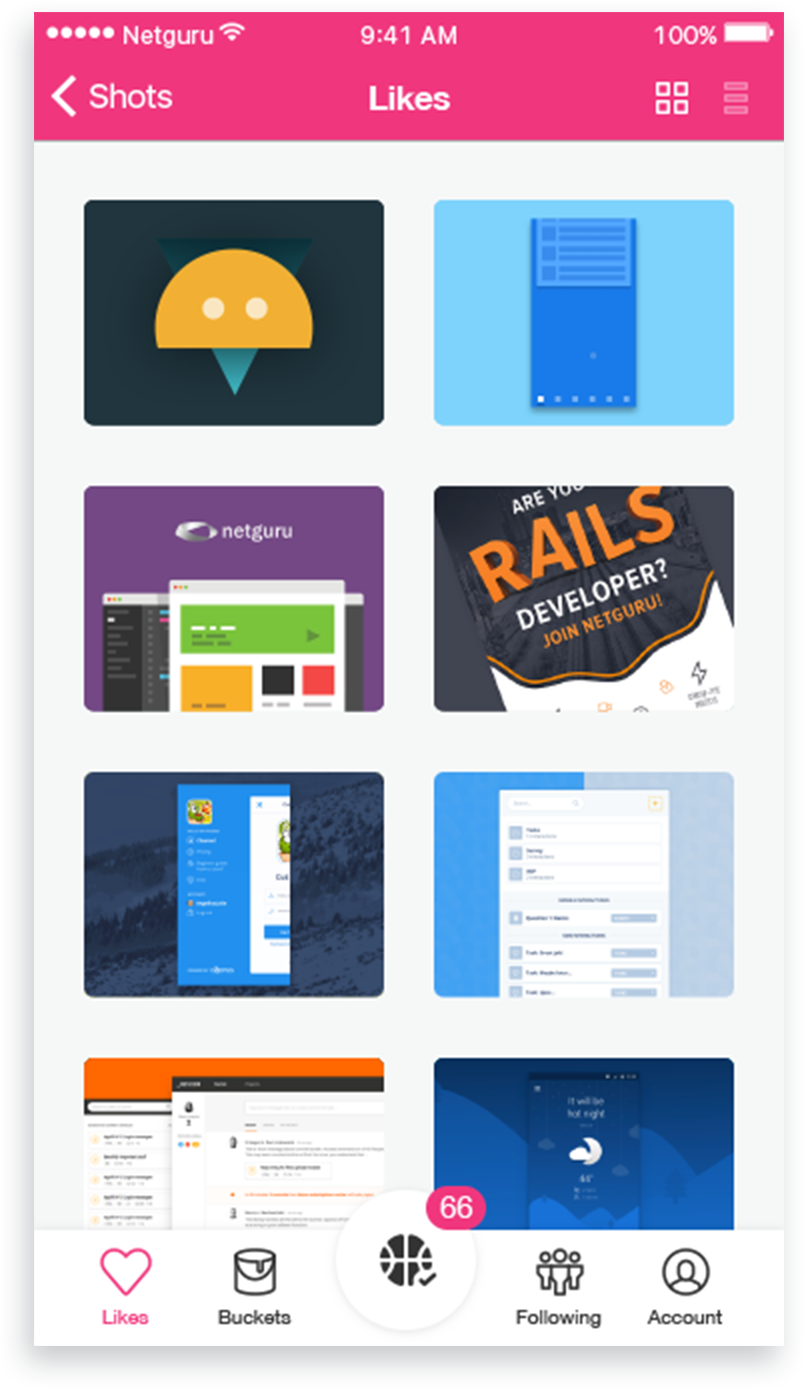 Add to bucket
Choose your bucket to add a design or create a new one in a snap.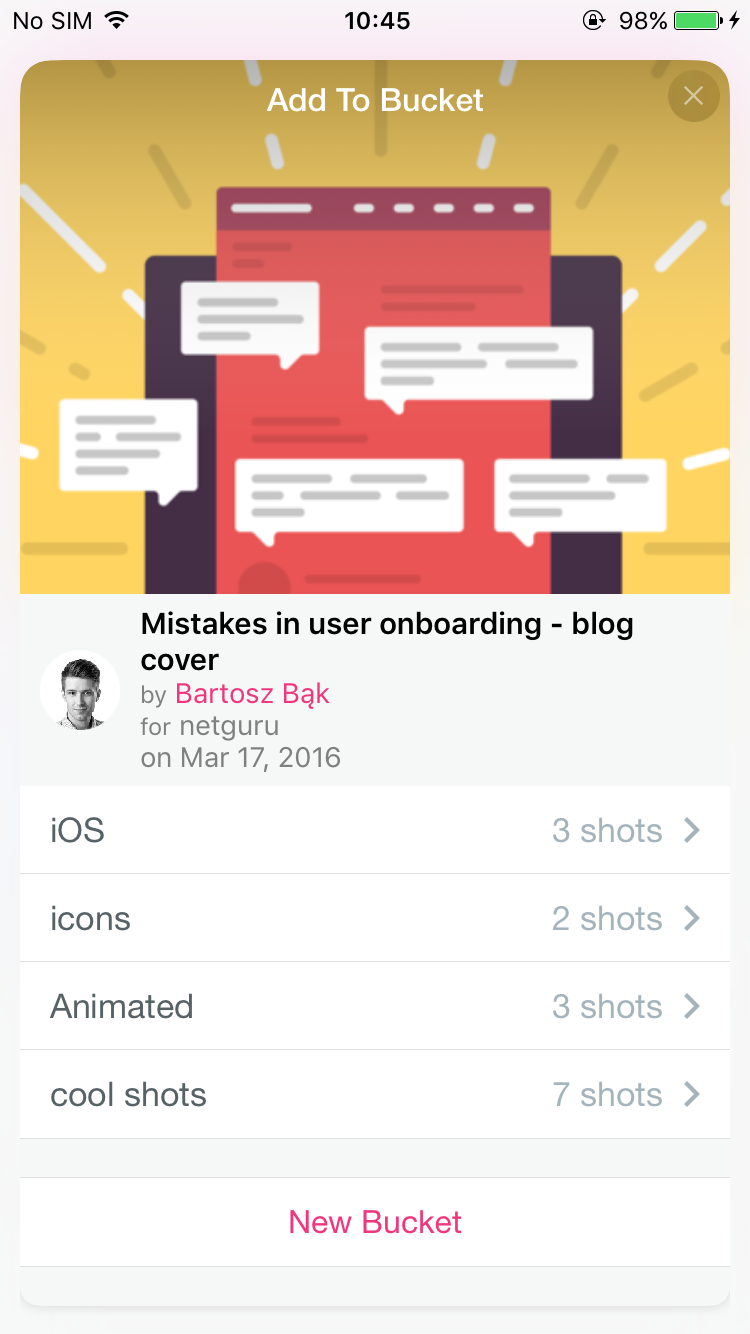 Follow
Press the phone button to follow a Dribbbler you appreciate.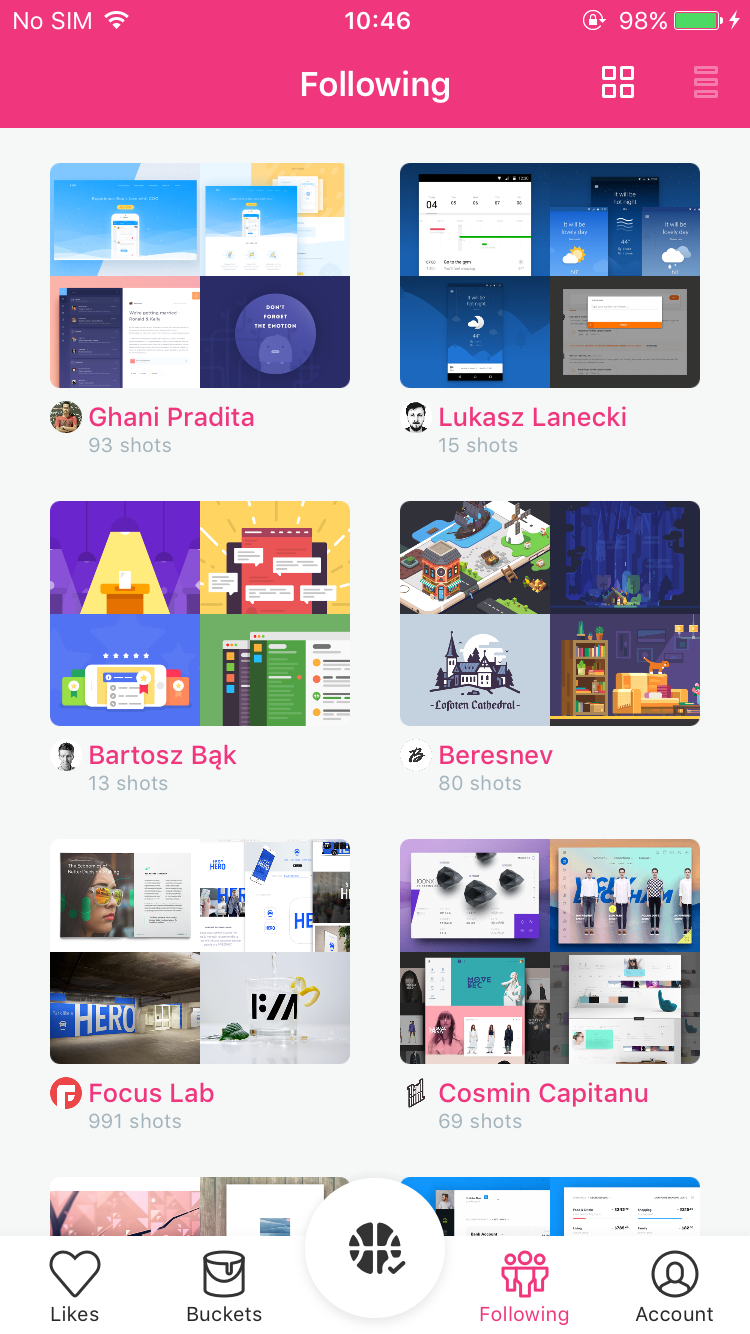 Comment
So, you liked a shot. Why not say a few nice words to the author?