Join Netguru Talent Marketplace, a proven partner for tech-minded freelancers and experts. Thanks to us, you will have access to various project-based opportunities and can collaborate with different companies and industries. As a result, you will not only gain more experience but also develop a variety of skills you didn't even know you had. Work the way you like, on your terms, with no strings attached.
Salary: from USD 4 300 monthly for part-time assignment (20h/week)

We offer: 100% remote work, flextime & flexplace

Part-time assignment (20h/week)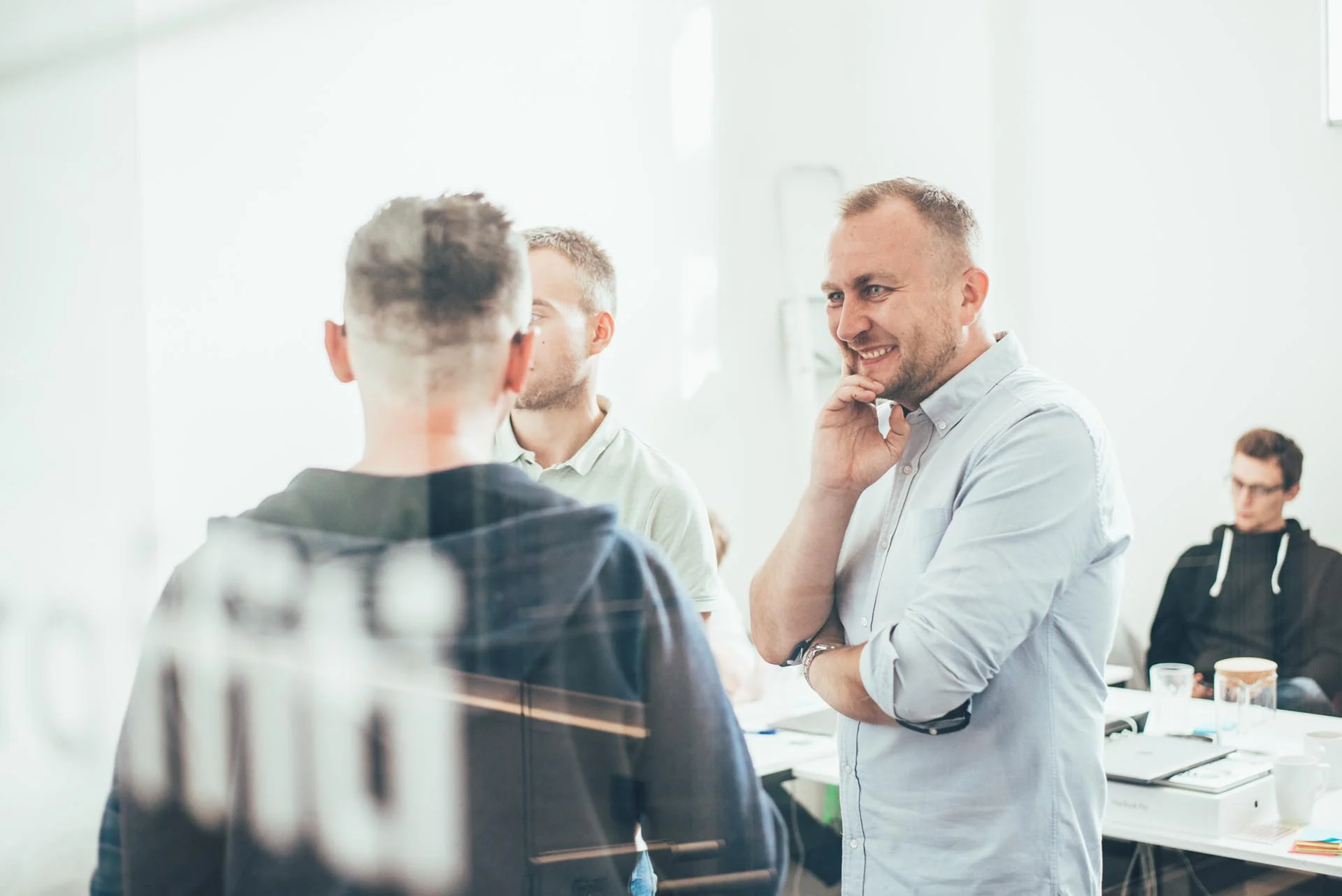 Currently, we are looking for a passionate Innovation Consultant who will be dedicated to building new partnerships, collaborating with customers to understand their needs, identifying complex business challenges, building the Netguru brand as a trusted advisor and coming up with innovative solutions that create a deep and tangible impact.
Project description:
Developing the business charge card solution platform for the US fintech client and connecting it to services provided by the third parties (KYC, KYB, card management, end user financial data aggregation and credit engine).
Creating a product experience for small business entrepreneurs (mostly marginalized/overlooked users) that make them feel safe and supportive in the world of finance, make them feel like they belong there.
We want you on board if you have:
(Must-have) 2+ years of Consulting experience or other relevant industry experience (Banking/Fintech/Insurance) e.g. as, Innovation Consultant, Product Manager, Transformation Manager, CX Lead etc.
(Must-have) Experience with US banking and fintech market (cards platforms, SME segment).
(Must-have) A very good command of written and spoken English (CEFR C1+).
Experience operating in a very dynamic environment.
Ability to turn client and market data into insights.
Your responsibilities:
Advising and challenge clients offering technical expertise and industry knowledge;
Preparing solutions for business challenges;
Translating the market and client insights into Netguru's offering;
Providing input for pitch presentations, including creative ideas and know-how;
Improving our internal workflow and methods, as well as educating other team members.
Looking for a full-time job? Check out our Career Page and find out more about our open recruitment processes.
If you need any disability-related adaptation at any step of the recruitment process – simply let the recruiter know! We'd be happy to help.