💥Design Brief #141: 3D-printed buildings on the moon, TikTok for animation creators, and more
Welcome to a refreshed edition of Design Brief, it's the 141st issue already! This time you can read about:
3D-printed buildings on the moon. Why should animation creators have a TikTok account? How to choose the right UX research method? And more!
In the news
Case study of our choice
Do you need to be good at drawing to be a graphic designer? Should designers draw? This question is asked by every budding designer, but even senior experts don't have the right answer. Maybe because it's not a "yes or no" question.
However, after looking at this design you may come to the conclusion that creating hand-drawn patterns is a pretty useful skill. But...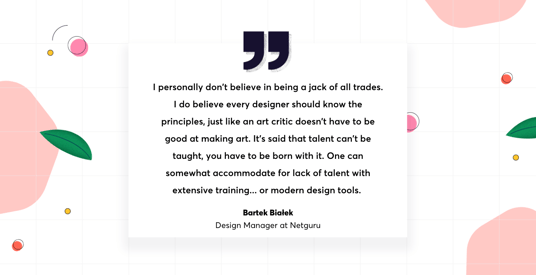 I believe we still have infinite space for technology to support us designers. A diverse skill set is what makes each designer unique. Better tools give a louder voice to your imagination.
Tips and tricks
Designer of the issue
Our illustrators chose Sua's works as their inspiration quite some time ago, focusing especially on the composition of her designs. Her skills are obvious, but what made me choose her as the designer of the issue is the way she uses colours and how these decisions affect the whole.
Open discussion
Which design metrics should you be tracking?
But don't try to list random KPIs and measure them. I strongly recommend using specific frameworks to measure success in design. Here's a link to the frameworks that can inspire you.
Number of the week
1 billion
Google announced that the company will be paying $1 billion to news publishers to license their content. Read the news here.
---
To get Design Brief updates straight to your inbox, sign up here. Meanwhile, hit me up on Twitter, LinkedIn, or leave a comment. I'd be happy to talk about design and see what you think!
Talk to you soon,
Bartek