Insights | Disruption Guide Fintech 2022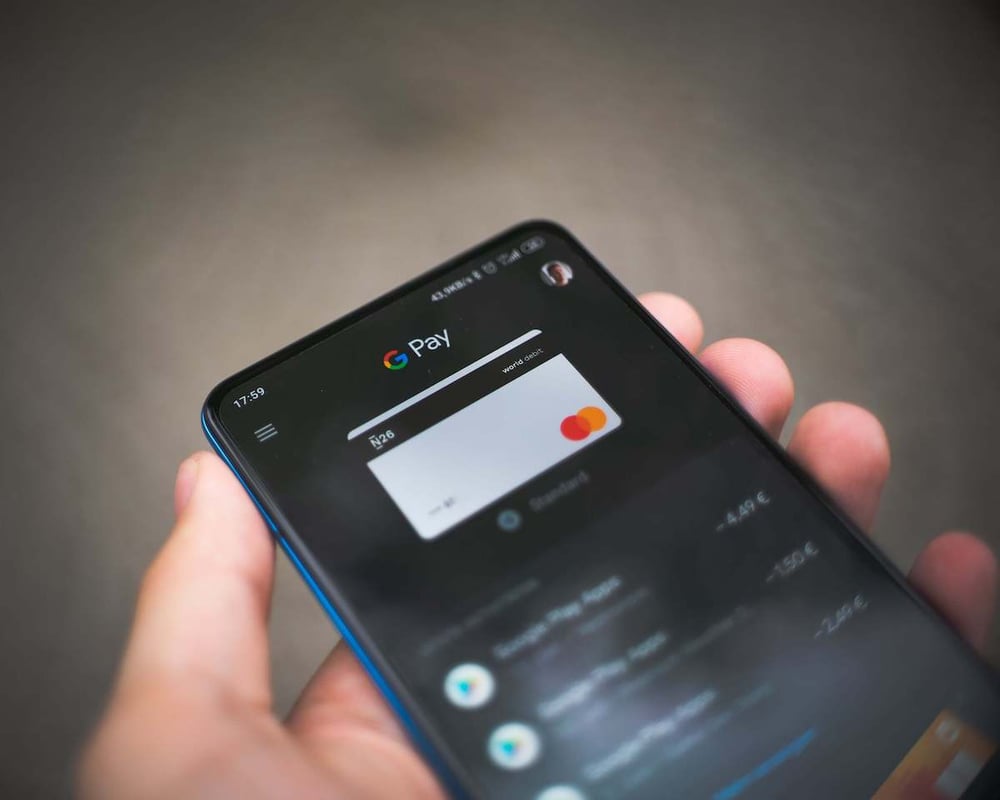 Best Fintech Podcasts
Although not a new phenomenon, podcasts have really taken the world by storm in recent years, becoming a hub for industry insights and inspiration, celebrity interviews, and countless other niches. Fintech podcasts, too, have come into their own, amassing large audiences and driving innovation in the sector.
Podcasts' rise to glory
Though for a long time video appeared to overshadow podcasts, podcasting is now coming into its own. It is set to be a $94.88 billion industry by 2028, according to Insider Intelligence.
While it may seem like the history of podcasting starts with the very popular Joe Rogan Experience podcast (purchased by Spotify for $100 million in 2020) and other podcasts such as Stuff You Should Know, and TED Radio Hour, podcasts actually predate the internet itself.
Reaching back as far as the 1980s, and originally referred to as "audio blogging," the premise of podcasts has pretty much remained the same. That is, sharing thoughts and ideas with other like-minded people via audio recordings. Two decades later, with the arrival of the iPod, audio blogs were able to be distributed and consumed on a mass scale, and the term "podcasting" was coined shortly thereafter.
Although nearly as many as a million podcasts have come to life since 2005, a third of these have come about since 2018 – clearly pointing to a recent shift in the consumption of podcasts and a much greater appreciation of this format by internet users.
In 2022, in the US alone, podcast listener numbers are predicted to see an increase of 6.1% (YoY), to reach an impressive 125 million listeners.
Podcasts are seeing a large fraction of their listenership come from those aged 18 to 34 (Gen Z and Millennials), and according to Insider Intelligence, podcast consumption drops among older internet users. This makes sense given that iPods were an invention once greatly cherished by Millennials, and 18 to 34s account for half of all internet users worldwide.
What's behind the rise of podcasts?
Many wonder what lurks behind the sudden increase in the popularity of podcasts, which had remained an almost niche format for so long, even as the internet matured. As with many trend shifts we have witnessed in recent years, the rise of podcasting is, of course, largely due to technology — in more ways than one.
As we mention above, the existence of podcasting has been enabled by technological advancements, such as the iPod, the internet, and other tools that make podcast creation itself a piece of cake. In the meantime, iPods are now seen as cute relics of the early days of tech, smartphones have taken their place, making podcasts even more accessible.
After all, iPhones come with the "Podcasts" app already installed, and for those who don't have an iPhone, Spotify is renowned for its sizable investments in podcasting on its platform, not least the aforementioned deal it signed with Joe Rogan.
From the consumer point of view, podcasts represent an easy and (ads and subscriptions aside) free way to acquire new knowledge, gain inspiration, stay up to date with things that interest them, and be entertained.
In an era of fervent multitasking, podcasts also allow listeners to consume content while doing things such as driving, commuting, and exercising. Episode length often allows for a deep dive into topics of interest without the need to devote all our attention.
Top fintech podcasts
In an industry such as fintech, where things always seem to be in flux and knowledge truly is power (or money), podcasts have also been embraced. However, with so many podcasts around, it can be hard to know where to direct our attention, which is why the Communications Team at Netguru have compiled a list of some of the best fintech podcasts you will want to tune into this year. The list is ordered randomly.
Fintech Insider Podcast by 11:FS
Fintech Insider Podcast by 11:FS is a bi-weekly podcast hosted by a number of industry experts which helps its listeners stay on top of all things fintech, technology, banking, and financial services, among others.
Regularly featuring some of fintech's top figures, Fintech Insider Podcast by 11:FS is perfect for both fintech experts and those with an interest in the industry who are keen to be up to date on the latest news, developments, and trends within the space.
Fintech Chatter Podcast
Fintech Chatter Podcast is one of top fintech podcasts in Australia devoted to showcasing world-class talent, companies, startups, and experts from the industry. Apart from discussing the latest trends unraveling in fintech, the host, Dexter Cousins, also regularly discusses things such as fintech company culture, scaling successfully, and driving innovation.
London Fintech Podcast
London Fintech Podcast is another top fintech podcast dedicated to bringing its listeners the latest in fintech, as well as hosting some key players from the London fintech scene. As listeners learn more about the Golden Age of Innovation in financial services, they can also rely on regular doses of fintech inspiration, insights, and knowledge to help them along on their own journey in the fintech industry.
Disruption Talks
Netguru's very own podcast, Disruption Talks, is definitely one we can vouch for. In our Disruption Talks series, you can always learn of the latest trends, news, and anything in between that's taking place in fintech. For an extra dose of inspiration, we make sure to bring you the most interesting speakers from the world's top companies to talk about topics such as blockchain banking, sustainability, fintech regulations, and much more.
Fintech One•On•One
Fintech One•On•One is yet another top fintech podcast. Hosted by the Co-founder of LendIt Fintech, Peter Renton, Fintech One•On•One makes sure to bring you top fintech content every week. Featuring some of the fintech world's leaders who are spearheading the financial services revolution, Peter and his guests take on topics such as lending, payments, digital banking, and lots more.
Rise Fintech Podcast
One of the best fintech podcasts, Rise Fintech Podcast, is brought to you by Barclays. If you're looking to stay on top of the latest fintech news, learn of budding trends, or hear from industry experts, founders, and entrepreneurs on a mission to revolutionize the industry, then this podcast will not leave you wanting.
For Fintech's Sake
For Fintech's Sake, hosted by Zach Anderson, takes a look at some of the top stories from the world of fintech. With the unique perspectives of founders, investors, and incumbents, For Fintech's Sake explores a number of key topics, from payments and challenger banks, through to ventures and investments.
News and Views by the Fintech Times
Published weekly, the News and Views by the Fintech Times podcast features a round-up of the most talked about fintech news, opinions, and developments. Tackling a broad range of topics, such as Gen Z in fintech, NFTs, and memestocks, the podcast is truly one not to miss.
Policy Podcast with Plaid and Fintech Today
Yet another top fintech podcast on our list, Policy Podcast with Plaid and Fintech Today is a great one to check out for those with a particular interest in regulation and policy within the fintech industry. The two hosts from Plaid and Fintech Today take listeners on a monthly tour through the latest in fintech regulation, as well as some key topics to bear in mind while navigating the space.
Wharton FinTech Podcast
Wharton FinTech Podcast is a favorite among fintech professionals for a good reason. Hosting some of the industry's top figures, including fintech founders, investors, and thought leaders, it's all about bringing you the freshest and most innovative take on the global fintech space, and leading discussions about the revolution in financial services.
Fintech Impact
The aptly named Fintech Impact podcast is about connecting you to fintech entrepreneurs, what they do, their stories, and their impact on their customers, as well as the fintech industry in general. Featuring a wide range of speakers and topics, you can always count on Fintech Impact to provide some food for thought and inspiration to make your own impact too.
Fintech Magazines and Blogs to Follow
There's a blog out there for every topic (in fact, there are over 600 million blogs on the web), and fintech-focused news sites are no exception. With more and more fintech companies popping up worldwide, it's no surprise that the world of fintech is on a lot of minds.
But trying to find the latest fintech news isn't as easy as it sounds. Typing "fintech blog" into Google brings up more than 87,100,000 results (in 0.60 seconds). So, where's best to start? That's where we come in.
The role of fintech magazines and blogs
To keep you up to date with the evolving face of fintech, we've pulled together the nine best fintech magazines of 2022. This list was curated by Netguru's field experts and Communications Team, and it's in no particular order.
So, whether you're looking for the latest news and interviews with industry experts, cutting-edge research, or in-depth analysis and opinions, there's a free fintech blog or magazine out there that's got you covered.
Fintech blogs in the UK
Sifted
Backed by the Financial Times, Sifted is dedicated to in-depth reporting on startup Europe for startup Europe. As well as providing fintech news and general commentary, they've also published 20 reports, including "The payments revolution: fintech unwrapped 2.0" and "The rise of Europe's virtual restaurants". These publications investigate the most transformative trends shaping startup Europe across essential sectors, themes, and geographies.
Other areas that Sifted covers include venture capital, startup life, sustainability, corporate innovation, and deeptech, among many others.
Considered one of the top fintech magazines in the UK, Sifted recently introduced a subscription model that gives its members more behind-the-scenes access and exclusive entry to members-only roundtables and networking events.
With over 100,000 active newsletter subscribers and 700,000 monthly readers, it's no surprise that the publication recently raised £4million in funding. The round was led by ScaleUp Capital, a London-based fund helping startups develop into sustainable businesses.
FinTech Magazine
FinTech Magazine has been an established, trusted, and leading voice in all things fintech since 2018. Described as a "digital community," the publication connects the world's largest banking and finance brands and their most senior executives with the latest trends as the finance industry pivots towards technology and digital transformation.
From exclusive interviews with industry-leading executives to in-depth analysis and best-in-class case studies, webinars and white papers, there's plenty to dig your teeth into to stay on top of the fintech game.
FinTech Magazine combines its executive thought leadership interviews with the latest case studies on challenger and neobanks, payment solutions, financial solutions, digital lending, stock trading, blockchain, digital cash, and business lending.
Owned by BizClik Media Group, FinTech Magazine receives over 163,000 monthly online views and reaches more than 1.03 million loyal newsletter subscribers every month.
The Fintech Times
Established in 2016 as "the world's first leading Fintech newspaper" (in which 150,000+ copies circulate globally every year), The Fintech Times is now a multimedia news outlet focused on delivering high-quality content to a global network. It provides insights, opinions, and expertise on the latest developments shaping fintech
Digging into the latest developments in cutting-edge financial technologies, including PayTech, RegTech, Banking Transformation, Open Banking, Blockchain, and WealthTech, the media publication reaches over 65,000+ monthly online visitors.
Its bi-monthly newspaper explores the world of fintech with a distribution of 25,000 per issue – and it doesn't stop there. The Fintech Times also hosts an array of webinars and surveys and publishes a bi-monthly newsletter to 20,000+ subscribers delivering top stories, news, and insights.
Finextra
Finextra is a leading independent newswire and information source for the financial technology community worldwide. Its reporters cover all significant technology news in wholesale and retail banking, the capital markets, and insurance.
Finextra hosts multiple fintech-focused webinars every month, ranging from "Does your digital agenda incorporate the human touch?" to "Embedded banking: The future of unbundling" and "Closing the innovation gap: The race to real-time payments." Every session invites industry leaders, from CEOs to investors or researchers.
Alongside daily fintech news, Finextra also publishes the latest stories on jobs, people, careers, and talent in the fintech, banking, and payments sectors worldwide — all increasingly important topics as of the past couple of years.
Finextra has a global footprint and over 500,000 monthly readers, and its membership is free to banking and financial technology professionals.
Fintech blogs in the US
American Banker
"Access unmatched coverage for banking industry pros," American Banker aims to deliver transformative content that empowers its readers. Its paid subscription provides members with a deep, best-in-class analysis of banking and financial services, spanning policy and regulation, fintech, and retail and commercial banking.
Generating more than 850,000 end-user interactions each year, finance professionals turn to American Banker to stay informed – drilling down on complex issues, keeping up with breaking news, and downloading research and data. Some of the categories American Banker unpacks include Politics and Policy, Digital Banking, Cyber Security, Workforce Management, Cryptocurrencies, and many more.
Just a handful of its opinion pieces include "Why the world's economy is unequal" and "A call for collaboration in the fight against digital fraud."
The publication is powered by Arizent, a business information company that advances professional communities by providing insights and analysis and convening industry leaders.
PYMNTS
PYMNTS is an interactive platform that provides C-suite executives, company founders, and investors with breaking news and daily technology insights. It also gives individuals and companies in the payments community an outlet to distribute their own content.
PYMNTS, considered one of the top fintech magazines in the US by financial professionals, was founded back in 2009, when fintech was beginning to hit people's radars. Since day one, PYMNTS' guiding principle has been about "what's next" in the industry. Today, "what's next" includes an expanded focus on the connected economy.
PYMNTS specializes in examining the impact of new technology, data, and connected devices with the top pillars that drive economic growth: how people live, work, shop, bank, eat, stay well, have fun, travel, stay connected, live, and how they pay and are paid.
The publication is a wholly-owned subsidiary of 'What's Next Media & Analytics.'
The Financial Brand
The Financial Brand is a leading digital publication focused on marketing and strategy issues affecting retail banks and credit unions.
This publication has an impressive library of free banking webinars that cover all the big trends in banking today. These include topics like customer experience (CX) and digital transformation in banking, artificial intelligence (AI), personalization, data analytics, and growth strategies.
It's also the host of The Financial Brand Forum conference, the world's most elite conference on marketing, CX, and digital strategies for the banking industry. It welcomes over 2,000 of the best and brightest minds in banking for three days to learn about the latest trends, innovations, and advanced techniques transforming the financial industry today.
Attracting over 50,000 readers every week, The Financial Brand's newsletter delivers big ideas and best practices to more than 2.1 million financial services executives.
Fintech blogs in Europe
Netguru Blog
The Netguru Blog offers opinions, tips, and the latest news on software, technology, design, and business for innovators and finance professionals. It's the ideal pitstop to "fuel your innovation fire."
Its writers provide readers with guides on how to deliver successful digital products, interviews with industry-leading innovators, and magazines that investigate various areas of fintech and business. These insights include Innovation Labs, Business Unusual, Experts' Voice, Agile Mindset, Tech Insider, Abstract, Secret Sauce, and Our Backyard.
Reaching over 300,000 views every month, the Netguru Blog publishes annual Disruption Guides (spoiler alert: you're reading one). While you're here, why not check out Netguru's Disruption Guide from 2020?
FinTech Weekly
FinTech Weekly is a free roundup of all the news, developments, stories, and events shaping fintech. Each week, the team gathers what's new in the industry to keep readers on the cutting-edge of emerging trends and news.
The publication sends out a weekly newsletter that provides subscribers with everything important happening in fintech. Whether they want to know about upcoming conferences, hackathons or who's innovating in the finance industry today, the newsletter has it covered.
The FinTech Weekly Magazine features insider articles on recent issues and strategies in the finance industry. The articles are written by finance and tech professionals, providing profound insights into topics that matter.
On its website, Fintech Weekly also has a search engine dedicated to finding jobs in the tech space. All you need to do is type in your profession and location.
Whether you're looking for your next fintech-focused webinar, another deep-dive report to dig into, or you're searching for your daily fintech fix, we hope you find these fintech blogs and magazines as insightful as we do.
Top Fintech Newsletters
As the world changes before our eyes and we watch as things fall in and out of fashion, newsletters have emerged from the ashes of online publishing. And with the new trends in fintech emerging faster than we can keep up, fintech newsletters are proving especially useful for those with a stake in the industry.
Below, we take a look at some of the top fintech newsletters, and also examine the ways in which newsletters have taken on a new role in our lives.
The rise of the newsletter
In a world where change truly is the only constant, email has held its own despite the rise of countless other mediums of digital communication, with social media being the most obvious one. Unaffected by either technological advancements nor changing demographics, with a reported 4 billion daily users, email continues to be a key marketing tool capable of generating an impressive ROI.
The role of email in marketing remains crucial, and email campaigns and newsletters are, no doubt, a powerful tool in any marketer's toolkit. However, while much can be said about a newsletter's ability to generate revenue, their power now goes far beyond that.
Newsletters harken back to the pre-digital days when newspapers would arrive on the doorstep daily and remove the need to choose what publication to read. Today's newsletters, too, land in our inboxes on a regular basis, giving us an overview of our area of interest. As our attention is constantly balancing between various stimuli, newsletters bring back what Forbes refers to as "passive distribution," relieving us of choice overload.
Whether arriving in our inbox daily or weekly, newsletters free us from the need to sift through thousands of different pages, publications, and voices to find the information we need and are interested in. Digestible in nature, and including a few links should we want to take a deeper dive, newsletters are seeing a resurgence.
In an era where content is everywhere and the breadth of information at our fingertips is almost dizzying, newsletters offer a way to navigate the hubbub, allowing us to access the content we actually want.
The art of the newsletter
While guiding us through the information overload the internet inevitably affords us is a great start, not all newsletters are made equal, and they can quickly fall out of favor and become an annoyance.
After all, as psychologist Emma Briggs points out, "as a task, reading has not changed ... but our expectations of the user experience have changed." Simply stated, we still require the content that ends up in our inbox to meet our expectations. Good content still matters, alongside a distinct voice or personality that either resonates with us or doesn't.
Personalization as well as personality are keys to a good newsletter. While thousands may be subscribed, the successful newsletters are those that are able to foster a genuine relationship with their readers, thus establishing trust and authority that leave them wanting more.
In an industry such as fintech, trust and authority are especially important, as many financial decisions may be based on the content of the fintech newsletter we subscribe to. On that note, let's move on to some of the best fintech newsletters around.
Top fintech newsletters in 2022
FinTech Magazine
FinTech Magazine has one of the most popular fintech newsletters, bringing the latest trends and industry insights to global finance and technology brands and their senior executives.
FinTech Magazine is a resounding voice in the fintech world, with impressive stats such as 163,000+ monthly visits, over 1.03 million executive email distribution, and upwards of 250,000 social media views every month.
Its weekly newsletter that anyone can subscribe to features interviews with some of the industry's leading figures, fintech videos, and fintech whitepapers on a wide range of topics. It continues to grab the attention of global executives making their mark in the industry.
FinTech Weekly
FinTech Weekly is one of the best fintech newsletters, offering its expanding reader base a weekly update regarding all things fintech. Upcoming conferences, hackathons, webinars, and a breakdown of the most innovative fintech solutions are just some of the topics FinTech Weekly covers in its publication.
FinTech Weekly's team of industry professionals makes sure nothing gets past its committed readership and no trend goes unreported.
Global Finance Magazine Newsletter
Global Finance Magazine Newsletter is another impressive fintech piece, available to anyone who registers an account on the website. Founded in 1987, Global Finance's monthly magazine is a well-established authority in the finance world. With a circulation of 50,050 and readers in over 160 countries, the publication is committed to delivering global news and insights to financial professionals.
Headquartered in New York, with offices in Milan and London, both the company and the magazine are well-respected in the finance world and continue to inform and influence developments in the space.
Banking Technology | FinTech Futures Newsletter
FinTech Future's Newsletter is a weekly dose of industry content covering fintech areas like insurtech, bankingtech, paytech, regtech, wealthtech, and lendtech. It features top news and insights from each sector and interviews with top-notch fintech experts. The newsletter also delivers a selection of hand-picked publications like white papers and reports, along with recommended industry events and podcasts worth listening to.
It's worth mentioning that FinTech Futures also curates Banking Technology Magazine, a leading fintech publication that has enjoyed widespread recognition among finance professionals since 1983.
Banking Technology is emailed to subscribers ten times annually, both in print and sent digitally to their inbox. With a distribution of 50,000+, it serves as an indispensable source of knowledge for both the fintech world, but also other technology specialists seeking inspiration for their professional endeavors. With resources such as case studies, surveys, webinars, and interviews with esteemed figures in the field, there sure is a lot to draw inspiration from.
The company itself also hosts a number of fintech events, including its annual technology awards show, while its website enjoys nearly a million page views per month.
The Financial Brand
The Financial Brand's free fintech newsletter is yet another favorite among fintech professionals seeking insights and inspiration. The weekly newsletter is committed to providing its subscribers with info on the latest trends unfolding in the banking industry.
Enjoying a following of over 2.1 million financial services executives who eagerly await the actionable insights and thought-provoking content this free fintech newsletter has to offer, the Financial Brand is definitely one to check out.
Finextra
Finextra is truly a gold mine of knowledge when it comes to all things fintech, and same goes for its epic newsletter. Flexible and jam-packed full of the latest fintech news, the newsletter is sent daily and is based on your own selection of newsflashes and alerts. That means you can narrow down the list of topics you want your daily dose of fintech news to include, and only read about what is relevant and interesting to you.
While Finextra doesn't let us in on its number of newsletter subscribers, the website itself attracted 842,300 visitors in March 2022 alone, as reported by SimilarWeb.
FinTech Finance newsletters
FinTech Finance News, a renowned industry media outlet, offers those hungry for fresh industry stories, not one but three newsletters. The magazine's readers can subscribe to FinTech Newsletter, PayTech Newsletter, and InsurTech Newsletter.
Each newsletter includes a wide range of content, from the latest industry news and event reminders, through to exclusive interviews with some of fintech's biggest names.
The Fintech Finance editorial team is committed to uncovering the most unique and interesting stories and takes, and doesn't shy away from going the extra mile to make sure their readers are not left wanting.
Marcel van Oost Newsletter
Marcel van Oost's fintech newsletter is one of the best fintech newsletters 2022 will see. Hosted on Substack, the weekly publication comes full of the latest news and reports relating to fintech startups, founders, and the industry as a whole.
The fintech newsletter makes sure to appeal to all our senses, and as such includes infographics, and links to videos and podcast episodes.
Global Banking & Finance Review
The Global Banking & Finance Review newsletter is another favorite, featuring all the latest from the world of fintech. Digital banking, cryptocurrency, and fintech regulation are just some of the topics covered in the newsletter which lands in its subscribers' inboxes on a daily basis.
Whether you're an entrepreneur, investor, or simply have an interest in fintech, this fintech newsletter will not disappoint.
Fintech Radar
Alan Tsen's Fintech Radar newsletter is one that attracts thousands of readers – and for good reason. With an edition sent to your inbox weekly, it includes a skillfully curated mix of fintech stories as well as in-depth analyses of the industry. With Fintech Radar, fintech FOMO will not be something you'll worry about.
Fintech Events Worth Attending
Industry meetings, conferences, and events have always been popular, providing platforms for exchanging ideas, experiences, and know-how, sparking new business relationships, and therefore fuelling innovation. While fintech may seem like an industry in its infancy (it's not), there are countless fintech events due to take place in 2022, and some of them are not to be missed.
Below, we look at some top fintech conferences and events we reckon should find themselves on your 2022 calendar.
Recognizing the role of industry fintech events
Although industry events and conferences may, on the surface, seem like a good excuse to get off work and have a few glasses of champagne too many, these meetings and events have a far more vital role to play. In fact, industry events play a large economic role, both in terms of employment opportunities for those who help run them and the impact of such events in the context of the broader economy.
In simpler terms, the more business events a country runs, the more money their economy benefits from. A great example of this is Germany, a country that has understood and supported the role of industry events quite well. As a result, they have come first 15 times in the International Congress & Convention Association's (ICCA) ranking of European meeting and convention destinations.
The opportunities behind fintech conferences
In an industry as thriving and hyper-competitive as fintech, business events offer a great number of opportunities. With the exchange of ideas and the chance to inspire networking and business deals, the benefits of attending fintech events can hardly be overstated.
There is a study that shows that the in-person, fun atmosphere at such gatherings fosters trust and helps develop long-lasting business relationships. In fact, many business deals are often sealed right there and then.
The biggest market for fintech events
According to the latest list by Fintech Labs, as many as 170 fintech unicorns are based in the US, more than half of the total number worldwide. As the US is one of the largest fintech markets in the world, it is also one of the biggest holders of the industry events.
Each year in the US, there are a number of different fintech conferences that allow various professionals, entrepreneurs, investors, and stakeholders to meet, exchange ideas, and network — and these should not be missed in our list of top fintech events this year.
The influence of the COVID-19 pandemic outbreak on fintech events
While talking about the fintech event market, we couldn't not mention the influence of the pandemic.
The event market has been hit hard by the COVID-19 outbreak. For nearly two years, the idea of mass gatherings seemed like a mere fantasy, while many of the top fintech conferences and events had to migrate to online meetings and were run in the form of webinars.
Although those who chose to attend could still enjoy thought-provoking presentations and exchange ideas, it turned out that the online conferences and events didn't perform nearly as well as their in-person equivalents.
From balking at the price tags of some of their favorite events in their online form to missing out on the social aspects, the appeal of online conferences just couldn't match up. It's no wonder that an overwhelming 72% of 1,000 US conference-goers surveyed stated that they would prefer an in-person conference.
In 2022, that 72% can finally again enjoy the beauty of the offline events as the traditional on-site and/or hybrid meetings come back to life after their two-year break.
The best fintech events and conferences in 2022
What are the must-attend industry meetings in 2022? Search no more. We've taken a look at the event landscape this year and prepared a list of those that truly cannot be missed.
Discover our list of top fintech conferences and events in the upcoming months.
The Fintech Talents Festival 2022
The Fintech Talents Festival 2022 is a hybrid fintech conference taking place at The Brewery in London, UK. The event brings together a 2,000+ live audience and an even larger number of online participants, and features global finance institution leaders, fintech companies, and other technology enablers. It is a celebration of inspiring ideas, game-changing innovations, and insightful talks from the broad area of fintech.
Money20/20
The Money 20/20 Europe fintech event invites its participants to not only join the conference, but also the conversation. It is a wonderful opportunity to talk, collide ideas and define new partnerships with fintech leaders from around the world. This list includes over 800 professionals (and counting!) from companies such as UBS, HSBC, TD Bank, ING, Morgan Stanley, ABN Amro, Citi, JP Morgan, and Barclays.
Disruption Forum Fintech NYC 2022
The exclusive NYC forum features top fintech experts discussing the current state and the future of the industry. By joining the event, you'll have the chance to get valuable insights on financial inclusion and empowerment innovations, learn about proven strategies for building the best product experiences, and get to know the fintech trends for 2022 and beyond. Key talking points of the conference include crypto and digital assets, sustainability, future-proof products, and embedded finance and API banking.
UK Fintech Week 2022
UK Fintech Week is a showcase event of innovation in fintech services. The conference invites fintech leaders to discuss, inspire, network, and learn together about the current state and the future of the industry. Over five days, participants have the unique opportunity to meet and greet fintech founders, investors, technologists, bank ex-cos, entrepreneurs, regulators, academics, policy-makers, and politicians from around the world — all in a very convenient hybrid event form.
London Fintech Week 2022
The London Fintech Week conference is the perfect opportunity to explore the concepts and evolution of the financial technology market, and discuss the state of fintech with other professionals from the industry. The participants can expect the event to be a great occasion for acquiring new, practical knowledge and getting to know other professionals from the industry during various networking events organized throughout the week.
NY FinTech Week 2022
New York FinTech Week is an inclusive series of events throughout the city highlighting different fintech initiatives and features a number of industry conferences and invite-only roundtables, as well as open-to-all free events. The list includes such events as the Money20/20 World Tour NYC: Crypto & Cannabis, the Partnerships Driving Innovation in Fintech Happy Hour, the FinTech Week Opening Party, the Empire FinTech Conference, and many more.
Lendit US
LendIt Fintech is said to be the largest media and events company committed to innovation in lending and digital banking, and is the organization behind one of the biggest fintech conferences in the US. The event helps accelerate business talks, solve problems, exchange ideas, and form new partnerships. The conference features over 10,000 meetings and 200+ speakers, who share their practical knowledge, experience, and strategies on the most pressing issues in fintech today.
Finovate Europe 2022
This year's Finovate Europe is a wrap! The two-day conference returned after two years and was focused on the latest fintech accomplishments and the challenges that financial services and technology innovators will have to face in the near future. It was also an amazing opportunity for professionals to exchange ideas and share their demos with the fintech world. If you missed the chance to take part in this year's event, make sure to book the time for the 2023 edition — Tech to Succeed Today. Vision to Thrive Tomorrow — on 14th–15th March.
Finovate Spring 2022
This year's Finovate Spring event focal point is the subject — Discover Tomorrow's Solutions to Today's Challenges. It features over 100 speakers from the West Coast's leading fintech companies, more than 1,100 senior attendees, and 50+ demos. During the conference, participants will get to talk and learn about the influence and the response of the industry to the global pandemic and explore key technological enablements for fintech — the tomorrow's technology that's applied today.
American Banker: Digital Banking
The Digital Banking event held by American Banker is an insight incubator for the digital banking community. The conference features a number of interactive panels, engaging demos, and leading keynote speakers from the banking industry. The main aim of the event is to gather the community and create space for meaningful business discussions that could potentially initiate new ideas and solve the industry's most pressing issues.