Fintech Network | Disruption Guide Fintech 2022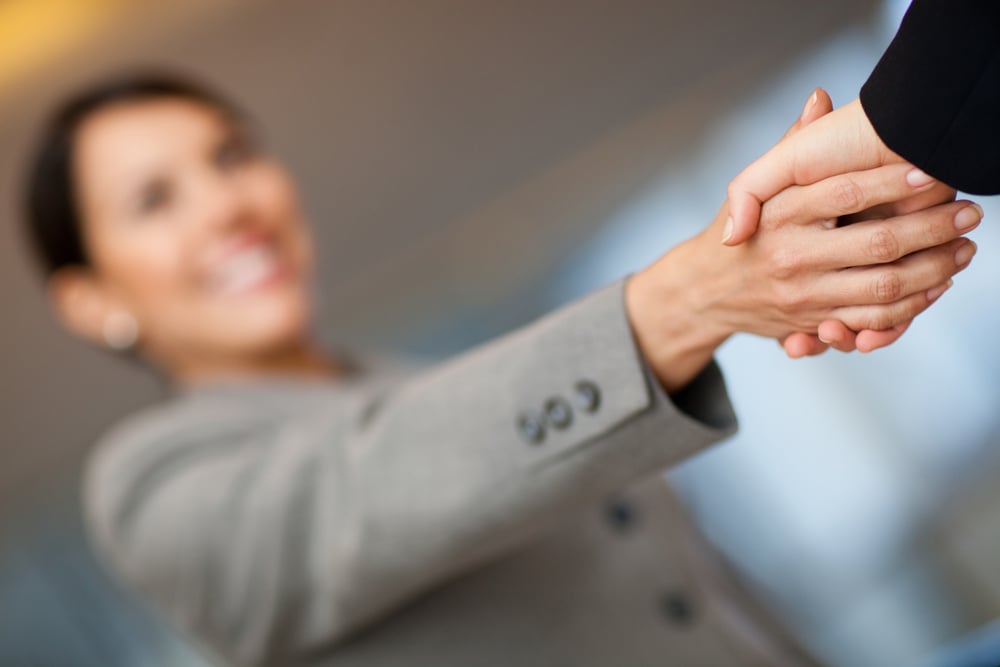 Expert's Voice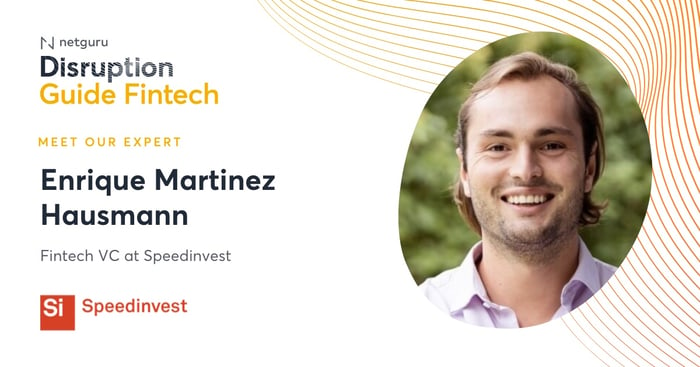 Deals in the fintech VC space are getting more and more dynamic
Overall attractiveness of private markets vs public markets has increased in the past five years. Keeping in mind the size of financial services compared to other sectors in public and private markets, this has translated into larger amounts of money going into fintech companies. Overall, the deal dynamics seem to be more competitive now than they were five years ago. What has remained constant is that fintech companies have been and continue to be more expensive than other sectors in the venture space.
Financial services continue their domination
Out of the Forbes Global 2000 Companies, the largest number of companies operate in the financial services space (450+ are banks and diversified financial organizations and 100+ are insurance-related companies), which is far ahead of the second and third largest segments, technology and construction with 150+ and 120+ companies respectively. This means that a big part of our highest-valued companies is in the financial services space (at least in number of companies).
Consequently, there is a case to be made that, as we transition to a more technology-based society, so will the financial services space. At the moment, it seems like VCs will be the ones capitalizing the most on this macro trend, but it all depends on what new sources of capital appear in the future and if VCs are able to adapt to the new demands of entrepreneurs.
Shifts in the investment landscape
There has been an overall trend shifting towards the democratization of investments, and the potential size of this trend is definitely massive. More individuals now have the possibility to invest into more assets all over the world.
However, we can not forget the size of global institutions investing into global markets. Not only do they have more AUMs (assets under management) than all the individuals combined, but they can also shift prices with single trades and have more quality data to make investment decisions.
Having said that, there is a case to be made that individuals might have more power in the future than they had before. However, overall I would argue that larger investment firms will continue having most of the power when it comes to global markets.
Most Active Fintech VCs
Venture capitalists (VCs) are a vital building block in enabling fintech innovation. The funding and expertise they provide have allowed a new generation of disruptive startups to take their businesses to the next level and reimagine the financial services industry.
Over the last five years, VC investment in fintech has increased steadily before outpacing all other sectors in 2021, where it accounted for more than a fifth of all venture funding. And the number of opportunities is expected to grow.
What is a VC?
A venture capitalist (VC) is a private investor that provides capital to startups or small businesses with high growth potential in exchange for a share of equity in the company. Venture capital funding is popular with companies that otherwise wouldn't have access to bank loans or capital markets due to their short operating history or risk profile.
As venture capital investments are considered high risk, firms often spread investments of $10 million or less across several different companies. At the same time, investors expect above-average returns, the bulk of which arise when portfolio companies exit, either via IPO or through a merger or acquisition.
While VCs may operate alone, typically, they work as part of a venture capital firm, allowing them to access a larger source of capital. Venture capital firms commonly pool funding from large investors, such as pension funds and banks.
A record-breaking year for VC investment in fintech
In 2021, VC investment in fintech smashed all previous records. Between 2020 and 2021, funding leapt from $49 billion to $132 billion, an increase of 169%. Every major category of fintech broke records, with investors particularly keen to fund areas like cryptocurrencies and blockchain, digital lending, cybersecurity, and wealthtech.
To bring you our top ten most active VCs in 2021, we analyzed data such as how many investments and exits VCs made in the year, along with standout investments. We sourced this data from CB Insights, Crunchbase, and TechCrunch.
Fintech-focused VC activity in the US
Three of the top ten most highly funded fintech companies in 2021 hail from the US. During 2021, New York-based bitcoin company NYDIG raised a total of $1.3 billion, including a $1 billion growth equity round in December, which took the company's value to $7 billion.
Its New York neighbor Fireblocks, a digital asset custody, transfer, and settlement platform, raised $843 million across three funding rounds. Within the year, the company saw its valuation leap from $900 million to $8 billion.
In August, San-Francisco-based mobile bank Chime raised $750 million in a funding round led by Sequoia Capital Global Equities. Following the Series G round, the company's valuation reached $25 billion.
Let's take a look at the US-based VCs behind the headlines. Please note that this data was updated in February 2022.
1. Tiger Global Management
Tiger Global Management is an investment firm focusing on businesses operating in the internet, software, consumer, and fintech spaces. The firm has offices in New York, Hong Kong, Beijing, Singapore, and Bangalore.
2. Andreessen Horowitz
Based in Silicon Valley, a16z is a stage-agnostic venture capital firm founded by Marc Andreessen and Ben Horowitz. The firm backs top entrepreneurs to build the future and invests across the consumer, enterprise, crypto, fintech, and healthcare industries.
3. Accel
For 35 years, Accel has been the first partner to founders, helping them take their groundbreaking businesses to the next level. The venture capital firm invests in people and companies in the early and growth stages.
4. Sequoia Capital
From idea to IPO and beyond, Sequoia helps founders build legendary companies. The firm invests in various industries, including the financial, internet, healthcare, and mobile sectors. Twenty-five percent of the NASDAQ's total value comprises companies backed by Sequoia.
5. Bessemer Venture Partners
With over $8 billion of capital under management, BVP assists founders in building long-standing companies. The firm backs superstars like LinkedIn, Shopify, Toast, and Twilio and has been involved in more than 135 IPOs over the last 50 years.
6. Blackstone Group
One of the world's largest alternative asset managers, Blackstone invests capital on behalf of pension funds, large institutions, and individuals. With $731 billion in assets under management, the firm invests globally across a variety of asset classes.
Fintech-focused VC activity in the UK
Fintech investment in the UK increased by around 250% in 2021 to $14.35 billion. Among these deals, digital banking and payments platform Revolut secured $800 million in July 2021 in a Series E round led by SoftBank Vision Fund and Tiger Global Management. Its subsequent valuation of $33 billion makes Revolut the UK's biggest unicorn and the most highly valued fintech company in the country.
Rival digital banking platform Monzo also scored $475 million in a Series H round in December, pushing its valuation to $4.5 billion.
These were the UK-based VCs leading the pack in 2021.
1. Eight Roads Ventures
Backed by Fidelity, Eight Roads partners with game-changing technology and healthcare companies in China, India, Japan, Europe, and the US. The firm has over $8 billion in assets under management.
2. Balderton Capital
Balderton focuses exclusively on European-founded tech companies with global ambition. Boasting one of the most experienced VC teams in Europe, the firm has raised eight funds totaling $3 billion in the last 20 years.
Fintech-focused VC activity in Europe
Investment was similarly strong in Europe, which saw several $100 million+ mega-rounds in 2021. Buy now, pay later giant Klarna claimed the largest single funding round in the region, scooping $1 billion in March. The company went on to raise a further $639 million in June, taking its valuation to $45.6 billion and making it Europe's highest-valued private fintech company and the second highest globally.
Close behind, German digital bank N26 confirmed a $900 million Series E round in October. The round led by Coatue and Third Point Ventures valued the company at $9 billion. Similarly, its Berlin-based neighbor Trade Republic raised $900 million in Series C funding in May. The round led by Sequoia Capital valued the online brokers at $5.3 billion.
Meanwhile, in June, Dutch payments integrator Mollie secured $800 million in Series C funding, boosting its valuation to $6.5 billion and ranking it among the most valuable startups in Europe.
Let's find out which European VCs were busiest in the year.
1. Earlybird Venture Capital
Founded in 1997, Earlybird is one of the most experienced VC firms in Europe. The firm invests in tech-focused companies in their development and growth phases and has over €1.5 billion under management.
2. Northzone
As an early-stage investor, Northstone partners with companies at Seed, Series A, and Series B stage across the US and Europe. In its 26-year history, the firm has made over 175 investments and raised $1.7 billion.
Top Fintech Accelerators
Navigating the financial services industry as a young company is notoriously difficult. Between 2019 and 2021, almost a quarter of all US finance and insurance startups failed, and in the last seven years, only 50% have survived, according to data from the Bureau of Labor Statistics.
Yet fintech startups play a vital role in advancing innovation in financial services, and supporting them is key to creating a robust fintech ecosystem. While there's no silver bullet to improving business success rates, fintech accelerators have become an integral part of the solution.
What is a fintech accelerator?
A fintech accelerator is a program of funding and intensive guidance and support dedicated to advancing the growth of early-stage fintech companies and smoothing their path to success. Many accelerators deliver programs over a fixed period of time, such as 12 weeks and are usually run by investors or corporations as for-profit organizations.
Companies often face fierce competition for places at the top fintech accelerators, but winning a spot can be game-changing. Some of the biggest and brightest names in fintech have tapped into the support of accelerator programs, including PayPal, Stripe, and Coinbase.
Programs differ from accelerator to accelerator, but many offer valuable resources such as mentoring and training, office space, legal services, and access to potential investors. While most programs require that companies give up a share of equity in their business in exchange for participation, they are an effective way for startup founders to cover a lot of ground in a short space of time.
What's the difference between an incubator and an accelerator?
Although incubators and accelerators both provide support to early-stage businesses, and the terms are sometimes used interchangeably, there are distinct differences between them.
Stage of the business
A key difference between an incubator and an accelerator is the developmental stage of the businesses they work with. Incubators are designed for companies or entrepreneurs that need help with product development or innovation and that aren't yet ready for an accelerator. On the other hand, accelerators focus on advancing and 'accelerating' the growth of established businesses that have a minimum viable product and have demonstrated potential with customers.
Duration and structure
Accelerators are usually highly-structured programs that run for a set length of time, such as three months. Incubators, however, are often slower-paced, less intense, and may be open-ended rather than a fixed duration to allow the time needed to develop an idea or business.
Funding
Although both accelerators and incubators typically provide companies with office space and support, it's common for accelerators to also offer funding in exchange for a stake in the company. At the same time, the organizations that run incubators and accelerators are generally funded by different sources. Accelerators tend to rely heavily on corporate funding, whereas incubators are often (but not always) able to attract public or university funding.
To bring you this list of top fintech accelerators, we analyzed data from Crunchbase and Statista, including the number of investments and exits made by selected accelerators. We then combined this research with industry sources such as Growth Gorilla and the knowledge of our internal experts. Please note that this data was updated in February 2022.
Fintech accelerator programs in the US
As the world's number one country for fintech and the region with the most fintech startups globally, it may be no surprise that the US boasts 26 fintech accelerators. Many are located in Silicon Valley, including the famous Y Combinator program, which has served as a springboard for the likes of Stripe, Coinbase, Monzo, and Brex.
1. Y Combinator
Twice a year, Y Combinator provides seed funding for startups across industries when they graduate from its program. An accelerator aimed exclusively at early-stage companies, Y Combinator's goal is to help startups get through the first phase. Jessica Livingston is one of the organization's most recognized Partners.
2. Techstars
Founded in 2006 by David Cohen, Techstars helps founders transform their groundbreaking ideas into world-changing businesses. It enables innovation by bringing together creative, powerful relationships between corporations and startups.
3. SOSV
SOSV is a global investment firm that handpicks early-stage companies working for the betterment of humanity and the planet. It is also focused on cross-border markets, especially in Asia. It provides $150,000 - $250,000 in exchange for equity on a program usually lasting between 4-6 months. The firm is led by Sean O'Sullivan, who is a Managing General Partner.
4. Village Global
Village Global, co-founded by Anne Dwane and Ben Casnocha, invests in early-stage startups that use software and IT to transform industries. Its extensive network includes some of the world's top entrepreneurs waiting to offer founders their time and money. Village Global is geography and sector agnostic.
5. Mucker Capital
Specializing in early-stage startups, Mucker Capital works with a small number of startups for as long as it takes them to get off the ground. Ranked the number two accelerator in the United States, it provides capital and support for companies outside Silicon Valley. It was founded by Erik Rannala, who holds a position of the organization's Partner.
Fintech accelerator programs in the UK
London is the main fintech hub in the UK and is home to the majority of the country's fintech-specific accelerators, such as Startup Bootcamp Fintech and Barclays Accelerator by Techstars. Some of the UK's leading financial institutions, including Barclays, Lloyds, and JP Morgan, are involved in programs and allow companies access to their knowledge, technology, and data to develop solutions.
1. Startupbootcamp
CEO: Patrick Zeeuw
Startupbootcamp supports early-stage companies globally to scale their business by providing access to an international network of relevant stakeholders. Offering both investment and mentorship services, it has more industry-focused programs than any other accelerator.
2. Entrepreneur First
Entrepreneur First, a fintech accelerator founded by Reid Hoffman, brings together ambitious people and pairs them up with their future co-founders to build best-in-class technology companies from scratch. The organization has a combined portfolio value of over $5 billion.
Fintech accelerator programs in Europe
Europe hosts some of the world's best fintech accelerators, including Techstars in the Netherlands and Plug and Play which operates in France, Spain, Italy, and the Netherlands. Germany's FinLab is one of the region's biggest fintech investors, with investments reportedly in the range of €500,000 to €10 million.
1. Plug and Play
CEO & Founder: Saeed Amidi
Plug and Play is building a unique ecosystem that connects changemakers and incumbents. Its network has over 30,000 startups alongside hundreds of VC firms, large corporations, universities, and government agencies. The organization operates in the Americas, Europe and Asia.
2. Startup Wise Guys
Startup Wise Guys aims to get startups to a position where they can raise their next funding round within six months of graduating from its five-month high-energy program. Its verticals include B2B SaaS, fintech, cyber, and sustainability. Cristobal Alonso become a Global CEO of this accelerator in 2016.
3. FinLab
FinLab is on a mission to be one of the top investors in financial services by reimagining the current processes and production of everything finance. Its core focus is on building new fintech models in Germany, followed by a European and global rollout. Falk Schäfers, a CEO of one of the biggest VC organizations in Europe – Heliad Equity Partners, is a Member of the Management Board at FinLab.
Expert's Voice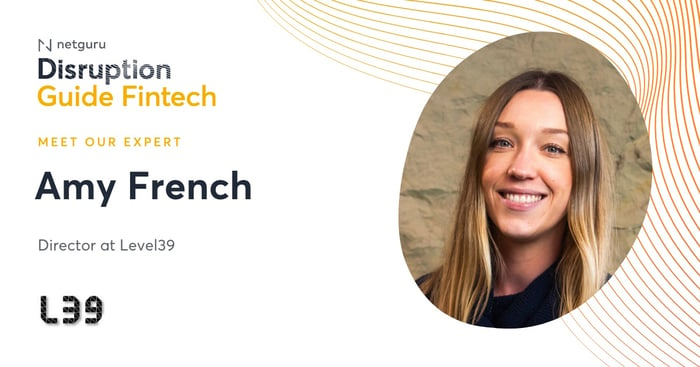 A hub is a focal point for fintechs
A fintech hub is absolutely an essential point for fintech activity. It's developed by people that share similar values, who are open to learning, collaborating, and actively participating in fintech innovation.
At Level39, we value the role of both regional and network activity – many of the members within our fintech hub are based at our home in Canary Wharf, London, where startups can scale their teams from one to hundreds. There is also a collection of national and international corporations, governments, academia, and industry partners that contribute to the success and development of our fintech hub and the startups with whom they work.
What's usually behind the success of a fintech hub? I can imagine it differs from organization to organization, but I also assume there are some mutual traits each successful fintech hub should represent.
What lies behind a fintech hub's success
The people make a fintech hub successful. Every day we see new innovators and disruptors participate in our fintech hub. Access to people with different experiences and journeys in fintech are what create dynamic and diverse hubs. The teams involved in running the hub are also critical for success – they are approachable and help build relationships, initiating introductions, and often act as a sounding board for fintech members.
For any hub, it's important to convene individuals who have a willingness to collaborate and share best practices and knowledge. The most successful fintech hubs are formed through these shared values, resulting in word-of-mouth recommendations and referrals. At Level39, nine out of ten companies that join our community are referred by someone that is actively involved with our network.
Fintech Hubs to Join
While it's possible to launch a fintech startup anywhere, many of the world's most successful companies have leveraged the benefits of locating in a thriving fintech hub. Silicon Valley has long been the gold standard in fintech ecosystems, offering startups available talent, access to capital, healthy competition, and an enabling regulatory environment.
But as fintech innovation has made a home for itself in all corners of the globe, we now have countless fintech hubs emerging. All may be unique in their history, but they share common features that ultimately make them successful.
What is a fintech hub?
A fintech hub is a specific location that cultivates an enabling environment for fintech companies to thrive. Successful fintech hubs typically offer a rich talent pool, access to capital, fintech-friendly regulations and initiatives, and programs that offer support and drive startups forward, such as incubators and accelerators.
Additionally, Deloitte defines a fintech hub as: "the focal point for fintech activity within a region or a network. It is the ecosystem encompassing the entire infrastructure, organizations, and people within the hub, as well as how those elements are organized and engage with each other."
A fintech hub can be a city, like Hong Kong, wider regions such as Silicon Valley, whole countries, or even narrower locations, for example, London's Level39.
And despite often being hubs for the wider technology industry, they're not limited to major Western cities and regions. Findexable's Global Fintech Rankings Report 2021 found promising fintech hubs emerging in areas like Nairobi in Kenya and Montevideo in Uruguay.
The report also notes that the size of the fintech hub may not be of great importance, but fintech unicorns have a great impact. Their existence not only legitimizes the fintech ecosystem but also impacts its growth by inspiring other fintech innovators and instilling confidence in venture capitalists.
While fintech hubs continue to develop according to their own rules and the unique dynamics of the sector or geography they belong to, we're also witnessing another trend driven by the pandemic.
Fintech hubs meet COVID-19
As the COVID-19 pandemic restricted us to our homes, companies of all sizes shut down their offices and rapidly shifted to remote working. Consequently, employees who had previously been restricted to living in high-cost cities to find work could now move to cheaper, smaller alternatives.
At the same time, companies are also able to access talent from anywhere in the world. This distribution of talent has given founders more flexibility when choosing where to establish their HQs, potentially avoiding the costs associated with the top fintech hubs.
The pandemic also catalyzed the growth of emerging markets, such as sub-Saharan Africa, which is fast becoming a hotbed of fintech innovation and home to an increasing number of fintech unicorns, including OPay and Flutterwave.
However, while momentum is building to enable traditionally non-tech locations to grow from fledgling innovation into major hubs, the world's top fintech hubs continue to reign supreme. Let's take a look at them.
To compile this list of top fintech hubs, we combined the knowledge of our internal experts with industry data, such as reports on leading fintech hubs, including Findexable's Global Fintech Rankings.
Fintech hubs in the US
San Francisco
The Bay Area, which includes Silicon Valley and the city of San Francisco, has been the poster child for innovation for decades. Its proximity to Stanford University, which has long supplied tech talent to household names such as Apple and Google, and its popularity with venture capitalists make San Francisco a mecca for fintech entrepreneurs.
The San Francisco fintech hub houses 1258 fintech startups, including unicorns such as Kraken, Sofi, Affirm, and Stripe, the latter being its most highly valued fintech company at $95 billion. In Q4 2021, San Francisco raised $4.1 billion in funding as reported by Crunchbase, and consequently dominated the global fintech hub landscape.
New York City
Home to Wall Street, the nation's largest stock exchange, New York City has stood at the helm of America's financial world since the 19th-century. In recent decades, it has evolved into a robust fintech hub, with entrepreneurs taking advantage of its massive tech ecosystem and close proximity to some of the world's leading financial institutions.
Start-up accelerators offer the backing of large banks, and the city's huge talent pool supplies its 674 fintech startups.
Some of New York's most prominent fintech unicorns include Better, OpenSea, and Gemini. The crypto exchange Gemini is NYC's largest fintech, having achieved a valuation of $7.1 billion at the end of 2021.
Los Angeles
Fintech development in LA has grabbed the attention of entrepreneurs and venture capitalists from the US and around the world. With a diverse talent pool and comparatively lower operating costs than its rivals Silicon Valley and New York, the city has attracted an influx of innovative founders.
In particular, startups in crypto, digital banking, and payments are well represented. LA's 474 fintechs include ProducePay, Tala, Papaya, and its star LendingUSA, a POS financing solution aimed at niche markets, which has raised a total of $760 million in funding.
Boston
Boston is yet another US city boasting a fast-growing and impressive fintech hub. The city is renowned as a leading tech hub thanks to nearby Harvard University, MIT, and Tufts, and fintech companies have taken advantage of the supply of elite talent to fuel innovation.
Boston's ecosystem is completed by a high concentration of banks and venture capital firms alongside support programs like FinTech Sandbox. With their help, entrepreneurs are creating game-changing products and services in areas such as personal finance, wealth management, lending, investing, and cryptocurrency, to name a few.
Counting 287 fintech startups, Boston is home to companies like Toast, Alongrand, and Flywire. The highest valued company in Boston's fintech hub is Circle, a blockchain-based solution that allows users to send and receive money and trade cryptocurrency. The fintech unicorn has recently doubled its valuation, reaching a whopping $9 billion in February 2022.
Fintech hubs in the UK
London
The fintech industry is the UK's strongest startup sector and is home to more venture capital investment than any other industry. Boasting over 2,500 fintech companies, including 26 unicorns, the country is home to challenger bank superstars such as Revolut, Starling, and Monzo, alongside insurtechs Lemonade and Oscar.
Two-thirds of the UK's fintechs are headquartered in London, which may be unsurprising given that the city is ranked as the second-best fintech ecosystem in the world. Offering an array of accelerators and incubators, London is home to fintech-specific programs like Barclays Accelerator by Techstars and Startup Bootcamp Fintech.
In addition to a healthy support network, 300 of the world's banking headquarters are located in the city, and the UK's government actively seeks to promote fintech innovation. For example, its Chancellor recently announced plans for a 'scale box'; measures to strengthen its pioneering regulatory sandbox and designed to help fintech companies scale up.
Fintech hubs in Europe
Berlin
The center of fintech activity in Germany, Berlin is one of Europe's top fintech hubs. The German capital's fintechs account for nearly two-thirds of all fintech startups in the country and are particularly dominant in the lending, insurtech, savings, and crypto spaces.
With affordable living costs and a deep pool of tech talent, the metropolis continues to attract fintech entrepreneurs from all over the world. Findexable has ranked Berlin as the second-best fintech hub in Europe and the sixth globally.
Many highly successful fintech unicorns, such as N26, Trade Republic, Finlead, and Solarisbank, have been born out of the city's supportive fintech ecosystem. As of today, N26, a neobank boasting seven million customers across 25 markets, is Berlin's most highly valued fintech, sitting at $9.23 billion.
Fintech hubs in Asia
Hong Kong
Since 1970, Hong Kong has been a major financial center for the Asia-Pacific region and has built a thriving fintech hub on this foundation. The city has a strong pool of fintech talent, including almost 200,000 experienced banking, accounting, and asset management professionals.
Its supportive, proactive government has implemented a raft of progressive regulatory policies and measures to advance fintech, such as the Fintech Supervisory Sandbox (FSS), alongside an abundance of funding.
The region has 600 fintech companies and has produced nine fintech unicorns. Some of its biggest fintech superstars include Airwallex, TNG, and WeLab, the most successful unicorn in Hong Kong. The virtual bank is on a mission to revolutionize the banking experience and is valued at upwards of $2 billion, according to Forbes.
Singapore
Considered the ASEAN capital of fintech, Singapore is popular with startups for its favorable regulatory landscape, growing pool of highly skilled talent, and collective innovation-driven ethos.
As in the rest of the world, the pandemic has accelerated fintech adoption in the Asia-Pacific region. Notably, demand has increased for solutions such as virtual banking, buy now, pay later (BNPL), and cryptocurrency trading, according to a new report by Fintech News Singapore and Alibaba Cloud.
The city-state is home to 750 fintech companies, including Atome, Grab, Nium, and Matrixport. Grab, a ride-hailing app with a fast-growing financial services wing, is Singapore's most highly valued fintech at $40 billion.
Tel Aviv
Tel Aviv is a prime example of how quickly a city can develop into a fully-fledged fintech ecosystem, leaping 13 places in Findexable's 2021 Global Fintech Rankings to arrive in the top five fintech hubs worldwide.
To achieve this, the city has created a virtuous circle by developing fintech unicorns, paying out investors and founders, and investing the money back into fintech and more innovation.
TTel Aviv now boasts over 290 fintechtartups, including more than a dozen unicorns in sectors such as payments, lending, and insurtech. Companies like eToro and Plus500 stand at the forefront, with Fireblocks, First Digital Bank, and EasySend also shaking up the fintech scene in the Israeli capital. eToro is Tel Aviv's most highly valued unicorn, topping an impressive $8.8 billion.
Fintech hubs in Latin America
São Paulo
São Paulo is currently the best-placed Latin American city in Findexable's 2021 Global Fintech Rankings, sitting at number four. The city's fintech ecosystem is supported by a population of 12.4 million and two leading universities, which offer a diverse pool of talent to fintech companies. The city is also home to numerous incubators and accelerators, including Startup Farm and Wayra Brazil.
What's more, in November 2021, the Brazilian government announced plans for new regulations to encourage fintech innovation and increase competition between startups and the country's big banks.São Paulo hosts 345 fintechs, such as Neon and Nubank. In December 2021, the latter briefly became Latin America's most valuable listed bank ahead of Brazil's Itau Unibanco Holding when it achieved a valuation of $42 billion at IPO.