Companies | Disruption Guide Fintech 2022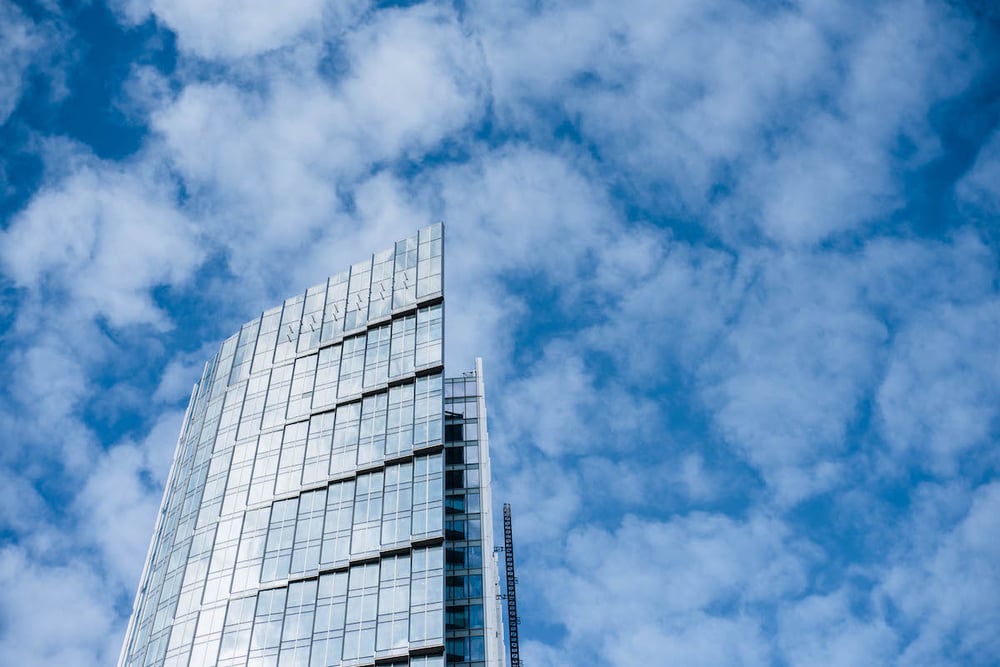 Expert's Voice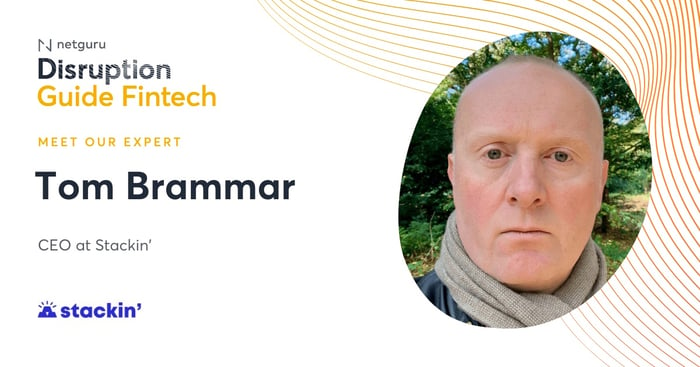 Headwinds are starting to appear on the fintech horizon
Fintech's growth continues unabated. As with many other industries, the pandemic presented tech-savvy operators with a once-in-a-generation opportunity to drive digital transformation and digital acceleration further into the finance industry.
2021 ended with $94.7 billion in global fintech funding, almost double that for 2020. In the same year, the amount of crypto assets more than tripled in size to $2.6 trillion. The revolution shows no signs of slowing.
However, headwinds are starting to appear on the horizon.
It's worth reflecting on the fact that fintech has existed almost exclusively in a world of massive liquidity and historically cheap capital. With increased volatility and indicators of inflation abounding, the cost of capital is likely to increase and this will have a profound impact on capital and asset markets.
Therefore, 2022 may present the start of an inflection point for the industry. Startups whose models rely on razor-thin margins and aggressive CAC to LTV ratios may start to struggle, whilst those with more unique and defendable propositions continue to soar.
Irrespective of these factors though we can all be certain given the sheer amount of capital and innovation being married up in this sector, that 2022 will be another year of prodigious growth in fintech.
Please note that Tom Brammar provided this comment in February 2022.
Fintech Unicorns in 2021
If 2020 was defined by a fast transformation in digital adoption, then 2021 was the year of the unicorn. Data from CB Insights shows that more unicorns were minted in 2021 than in the previous decade combined, and more than a quarter of these were in fintech.
What is a unicorn?
A unicorn company is a privately owned, venture capital-backed startup with a valuation of $1 billion or more. Some well-known unicorns around the world include the commercial space company SpaceX, payment processing software giant Stripe, and graphic design platform Canva. When a company's valuation exceeds $10 billion, it's known as a decacorn, and when it reaches over $100 billion, it becomes a hectocorn.
A golden year for fintech
By the end of 2021, fintech accounted for 235 of the 959 unicorns worldwide, with 157 of these companies achieving the coveted status in 2021 alone. The industry now has 12 decacorns in its ranks, most of which are in banking and payments.
At the same time, 2021 was a record year for fintech funding. Venture capital (VC) investment jumped 169% from $49 billion in 2020 to reach $132 billion in 2021, representing more than a fifth of all venture spending. All major categories of fintech secured record funding, with investors showing considerable interest in areas like crypto and blockchain, digital lending, cybersecurity, and wealthtech.
Creating fintech unicorns in earlier funding rounds
With valuations skyrocketing, fintech companies were also hailed as the most likely to achieve unicorn status in earlier funding rounds than ever before, particularly in crypto. Crunchbase data spanning all industries shows that more than 100 startups exceeded $1 billion valuations in early funding rounds in 2021, compared to just 21 the year before.
Of these remarkable success stories, 20 companies were categorized as fintech, and 16 were listed as crypto. Among the Series A mega-rounds (funding in excess of $100 million) that catapulted companies to unicorn status were crypto payments company MoonPay and cryptocurrency exchange Gemini. In November, MoonPay raised $555 million and achieved a valuation of $3.4 billion, and in the same month, Gemini secured $400 million and a valuation of $7.1 billion.
What's driving the boom in fintech unicorns?
A variety of factors continued to boost fintech industry growth in 2021, contributing to soaring valuations and the surge in unicorns.
According to Ashish Kakran, Principal at Thomvest Ventures, a critical element has been demand and supply in the VC arena, with a surplus of capital over quality deals. Innovation is also a key factor, and Kakran highlighted the talent of visionary founders today and their ability to create long-term value for consumers and investors.
Simultaneously, while consumers may have adopted fintech for cost efficiency and convenience reasons during the pandemic, the trend is expected to continue. In the US, the percentage of consumers managing their finances through technology lept from 58% in 2020 to 88% in 2021, putting fintech adoption ahead of social media use at 72%. Let's take a look at the companies leading the pack in 2021. On this list, you'll find the five highest valued unicorns in 2021 in each of the US, the UK, and Europe. To compile it, we collated publicly available valuation data from company websites and other data aggregation websites like Crunchbase.
Fintech unicorns in the US
In 2021, the US continued to strengthen its position as a global fintech powerhouse. Venture capital funding increased 171% year on year to $63 billion by the end of 2021, an all-time high for the region. In Q4'21 alone, the US secured more funding than all other regions combined. And with 121 fintech unicorns, the country is home to more than half of the world's top fintech startups, including two-thirds of its decacorns.
Please note that this data was updated in February 2022.
1. Stripe
Payment processing software and APIs for e-commerce websites and mobile applications
Stripe is now a household name in the payments sector. The company offers tools and software for businesses of all shapes and sizes to accept payments and manage their business online in over 120 countries.
2. Chime
Digital bank that provides financial services without any fees
On a mission to provide financial peace of mind for everyone, Chime is a challenger bank offering financial services with no fees. The company's business model doesn't rely on overdraft fees, service fees, or minimum balance requirements.
3. Kraken
Exchange for spot and futures trading of more than 40 digital assets
Kraken has been at the forefront of the blockchain revolution since 2011. With more than 7 million clients, it's one of the largest and biggest Bitcoin exchanges in the world. Kraken provides solutions for both retail and institutional investors.
4. Plaid
Platform allowing users to connect their bank accounts to finance apps and transfer money
Plaid builds consumer experiences, developer-friendly infrastructure, and intelligent tools that let people connect their bank accounts with the fintech services they choose. The platform supports more than 12,000 financial institutions.
5. OpenSea
World's first and largest NFT marketplace
OpenSea is building a new open digital economy using NFTs (non-fungible tokens). It offers tools that allow creators to launch new items, consumers to trade, and developers to build integrated marketplaces.
Fintech unicorns in the UK
The UK may be small in size, but its commitment to developing a world-class fintech infrastructure has enabled it to become the center of fintech in Europe. In 2021, the country boasted 22 fintech unicorns, including two decacorns, mainly concentrated in payments, banking, and insurtech. Total fintech investment in the year, which includes M&A, private equity, and VC funding, topped $37 billion, a sevenfold increase from $5.2 billion in 2020.
1. Revolut
Banking super app for saving, spending, investing, and everything in between
More than 100 million transactions are processed every month on the Revolut platform. It started as a forex app and has now expanded its services to all banking functions, including personal finance, buying shares, ETFs, cryptocurrency, and more.
2. Checkout.com
Cloud-based payment platform that helps modern-day businesses provide a seamless experience
Checkout.com's platform provides global businesses with actionable, end-to-end data that helps them with insights to make decisions and innovate faster. Launched in 2012, checkout.com successfully processed more than $3 billion last year.
3. Rapyd
Payment solution to send and receive money worldwide
Rapyd takes 'Fintech-as-a-service' beyond simply providing payment integrations. With technology built for cross-border commerce, the company handles all of the complexities in the background while providing local payments expertise.
4. Blockchain.com
Exchange for buying, selling, or trading crypto
Having processed over $1 trillion in crypto transactions, blockchain.com is one of the most popular crypto exchanges worldwide. One-third of all bitcoin network transactions are via the platform. Its widely used crypto wallet allows you to manage money from anywhere.
5. ZEPZ
ZEPZ powers two money transfer services – WorldRemit and Sendwave
The parent company for WorldRemit and Sendwave, ZEPZ allows users to transfer money across borders in minutes. WorldRemit is available to send money to over 130 countries, while Sendwave serves Africa and Asia. Sendwave is trusted by over 400k users.
Fintech unicorns in Europe
Excluding the UK, Europe accounted for 20 of the world's fintech unicorns in 2021, including Klarna as the region's only fintech decacorn. Total investment in fintech across Europe was similarly strong in 2021, with record levels across the Nordic region of $18.5 billion, Germany with $5.4 billion, and Ireland, which secured $1.6 billion.
1. Klarna
Buy Now, Pay Later platform renowned for its Pay in 4 payment schedule
Swedish fintech giant Klarna has been at the forefront of the Buy Now, Pay Later revolution since 2005. It offers shoppers the ability to purchase items with four interest-free payments and has an instant approval process that doesn't impact the consumer's credit score.
2. N26
Bank with a 100% digital experience
Named 'World's Best Bank' by Forbes in 2021, N26 is a mobile bank with a full European banking license. Its app lets users manage money, track expenses, and save in real time. N26 has more than 7 million customers across 25 markets.
3. Mollie
Payments API that supports multiple payment methods
One of the fastest-growing payment processors in Europe, Mollie enables businesses of all sizes to scale and grow using their payments API. The company is on a mission to become Europe's most loved PSP. Mollie has over 125,000 customers.
4. Trade Republic
Commission-free broker for investing in stocks, ETFs, or trade derivatives
Digital broker Trade Republic empowers millions of Europeans to make their money work. On a mission to provide access to capital markets for everyone, Trade Republic lets users buy stocks, ETF, and crypto, invest in a savings plan, or trade derivatives.
5. Mambu
Cloud-banking platform that powers the top financial brands
Mambu lets customers build great banking experiences with its digital platform. The company's digital-first CX approach puts end-users at the center. The low-code process enables brands to deploy features in days, not years, without needing a host of developers.
Funding Rounds in 2021
Today's fintech investors have undoubtedly once asked themselves: "is fintech a good investment?" Given that major banks and fintech companies lagged behind other industries such as pharma and tobacco until as recently as 2016, the question was well warranted.
Nowadays, though, the fintech industry paints a very different picture, and fintech investors can't get enough of the sector and its increasing portfolio of unicorns.
In 2021 alone, the fintech market reached record heights, with global venture capital funding in fintech hitting a whopping $115 billion and beating its 2018 record of $53.2 billion. As fintech investment doubled between 2020 and 2021, the sector accounted for 18% of all investments globally.
And with many areas, including blockchain and cryptocurrencies, now appealing to a wider pool of investors, 2022 is shaping up to be another record-beater. Of course, as with anything concerning our hard-earned cash, it's key to tread the investment path wisely – which is why below, you'll find a list of startups with the highest investment.
To compile this list, we looked at funding data from Crunchbase and selected companies based on the success of individual funding rounds and total funding raised.
Please note that this data was updated in February 2022.
Fintech investing in the US
Since the fintech boom began, the US fintech scene has acted as a benchmark for the rest of the world, and it continues to dominate. In 2021 alone, US fintechs achieved $31 billion in venture capital investment while also boasting a higher number of fintech unicorns than all other countries combined.
US fintech companies are breaking down the barriers to small-scale investing and delivering great products alongside impeccable customer experience. At the same time, they are emerging as an attractive wealth-building opportunity for venture capitalists, private equity firms, and individual investors.
Let's dive into some of the most promising US fintech companies.
1. BlockFi
Cryptocurrency wealth management platform BlockFi is a favorite among crypto enthusiasts. The holistic platform enables users to take out loans, store cryptocurrency, and keep track of their spending with the help of the BlockFi credit card.
Some of the company's key USPs are a first-of-its-kind Bitcoin rewards card, the ability to earn up to 8% in interest by storing assets in a BlockFi account, and its competitive rates.
BlockFi is also on a mission to deliver credit services to underserved markets and drive inclusion within the financial sector.
In its Series E funding round, the company raised $500 million, bringing its investment total to $1 billion.
2. Public.com
Public.com is an innovative and fresh investment platform on a mission to bring public markets to a more diverse user base. Through its provision of educational content, a collaborative community of more than 3 million people, and transparency at its core, Public.com has amassed a loyal following of investors.
It aims to put investors first and bring them into the previously inaccessible investment fold – and its popularity is clear. The company's Series D funding round raised $220 million, taking its total funding to $308.5 million.
3. Human Interest
Taking on the personal finance space, the aptly-named Human Interest provides low-cost, high-quality 401(k) plans. Popular among small and medium-sized businesses, Human Interest's end-to-end technology streamlines retirement saving, removing the need for time-consuming administrative and compliance tasks and automating portfolio rebalancing.
Its user-friendly platform and range of affordable plans have not gone unnoticed by US SMEs and investors. The company raised $200 million in its Series D round, bringing its total investment to $421 million.
4. M1 Finance
The Finance Super App from M1 Finance is an intelligent and intuitive addition to fintech's digital banking space. The all-in-one app allows users to build and maintain their investment portfolio, borrow, spend, and customize their platform according to their preferences and investment goals.
Voted one of the best robo-advisors and offering no fees and low-interest margin loans, it's no surprise M1 Finance reached $5 billion in client assets in September 2021.
The company also raised $150 million in Series E funding, bringing its total to $323.3 million.
Fintech investing in the UK
The UK fintech industry reached record heights in 2021, amassing $11.6 billion from fintech investors, according to Innovate Finance. Companies saw a 217% year-on-year investment increase, making the country's fintech sector the largest after the US. Funds were spread across 713 deals and constituted 11% of all deals globally.
The majority of funding was invested in early and late-stage rounds, with $2.7 billion and $7 billion invested, respectively. Growth stage startups received a smaller share of the pie, with $1.6 billion.
Let's take a look at some of the companies popular with investors.
1. Monzo
Monzo is a fully digital bank that boasts an intuitive, user-friendly app, allowing its 5.88 million users to save, spend and manage their money. The bank offers both personal and business accounts and works with a range of providers to enable its users to consolidate their entire financial life within the Monzo hub. Monzo has expanded its offering to include personal loans to eligible users without any hidden or late fees.
As the company prepares for its US launch, it has also secured $475 million in Series H funding, with its overall funding now sitting at $1.1 billion.
2. Taptap Send
A trailblazer in the cross-border remittances space, Taptap Send is on a mission to make it easier than ever for people in the UK, EU, US, and Canada to send remittances back home to Asia, Africa, and the Caribbean.
The company's smartphone app enables customers to send transfers instantly and at a fraction of the cost of traditional services, all with just a few details and a debit card. Through its unique business model, Taptap Send is increasing financial inclusion and reducing the cost of cross-border remittances, helping to make progress against the UN's Sustainable Development Goals.
Taptap Send has continued to grow despite the challenges of the pandemic, and this, combined with its exceptional team, has inspired confidence among fintech investors. In December 2021, the company raised $65 million in Series B funding and took its total investment to $78.4 million.
3. Starling Bank
Starling Bank has bagged multiple banking and fintech awards since its inception in 2014, including Best British Bank four years running.
The online bank's offerings include personal, joint, and business accounts, which can be easily managed on mobile or desktop. With features such as flexible overdrafts, 24/7 customer support, instant payment notifications, and spending insights, Starling provides at least as much as its brick-and-mortar counterparts.
And it's as popular with investors as it is with its 2.14 million customers. The fintech has amassed $922 million in funding, with $322 million coming from its latest Series D funding round.
4. Monese
One of the UK's first mobile-only challenger banks, Monese aims to revolutionize the banking experience and break down the barriers to financial freedom for those crossing borders within the EU.
Monese offers instant account creation to customers in the EEA or the UK with just a photo ID and a selfie. In doing so, it removes the need for foreign nationals to have a local credit history or proof of address and serves customers that the traditional banking system fails to help. Given that 70% of its incoming customer funds are made up of salary payments, it's clear that Monese has inspired trust among its expanding customer base.
Monese has also proved attractive to investors who have provided $170.4 million in funds, including $90 million raised during its Series C round in September 2021.
5. Zilch
Buy now, pay later company Zilch offers customers a virtual Mastercard, allowing them to spread the cost of purchases wherever Mastercard is accepted.
The Zilch platform allows consumers to pay for their goods at selected stores over six weeks with 0% APR or anywhere else with an APR of 11.5%. Customers can also take advantage of features such as the option to 'snooze' payments, 5% cashback upon full repayment, and an in-app personalized affordability profile.
Emerging in the BNPL space in 2019, the company has already become a hit with its 1.7 million UK consumers and plans to expand into Europe and across the US. As a result of its success, the BNPL provider has generated $339.3 million in funding, with nearly a third ($109 million) coming from its recent Series C round.
Fintech investing in Europe
Europe's fintechs also had a bumper year in 2021. Tech.eu reported over 750 financing deals for European fintech startups during the year, with multiple funding rounds per company a common occurrence. As a result, a total of €26 billion was injected into Europe's fintech industry, while the biggest round topped €900 million and as many as 63 fintech companies nabbed upwards of €100 million.
The fintech market in Europe is off to a great start in 2022, with investment showing no signs of slowing, particularly across the payments, blockchain, crypto, and neobank sectors.
Let's take a look at some of the companies making headlines.
1. Pleo
Hailing from Denmark, Pleo is a digital banking fintech specializing in employee payment cards. The company's time-saving solution removes the stress of filing and reimbursing worker expenses for both employers and employees.
Pleo's smart company cards come with individual spending limits, real-time purchase overviews, and the ability to integrate Pleo with accounting systems such as Sage and Xero, eliminating the need to track invoices manually.
With over 20,000 customers onboard and a five-star satisfaction rating, the startup has become equally popular with investors. Pleo raised $200 million during its latest Series C round and has secured $428.8 million in total.
2. Lydia
French fintech Lydia became France's fifth unicorn in 2021 and the second-most downloaded app in France after PayPal.
Since its inception in 2013, the company's offering has evolved from a peer-to-peer payment app to a fully-fledged banking app offering current accounts, investments, loans, and insurance. Its current account is popular for its commission-free payments abroad and small loans available almost instantly.
The sky's the limit for Lydia. In December 2021, the company raised $103 million in Series C funding, taking its investment total to $262.6 million.
3. Qonto
Another French fintech unicorn, Qonto seeks to streamline the accounting flow for freelancers and SMEs. The company was founded in response to the typical financial frustrations often experienced by small business owners who are often underserved by large incumbents.
Offering bookkeeping, spending management, transparent pricing, and excellent customer service, Qonto serves customers in Spain, Germany, and Italy.
Following strong revenue growth and an influx of users, Qonto has become one of Europe's highest valued fintechs. The company recently raised $556 million (€486 million) in Series D funding, taking its total level of funding to $702.8 million and its valuation to $5 billion (€4.4 billion).
4. TaxDo
TaxDo is a Hamburg-based sales tax automation fintech on a mission to become a one-stop-shop for businesses and their tax advisors.
Removing the "taxing" aspects of filing taxes, TaxDo streamlines all payment data needed for sales tax accounting without the need for manual and error-prone number-crunching. The German fintech's tool can import data from all e-commerce platforms, giving business owners a clear overview of how much sales tax they need to hand over to the taxman.
Although tax management fintechs may not sound very exciting, TaxDo's products have gained a following among business owners, and fintech investors are following suit. The startup recently nabbed $65.2 million in Series B funding, increasing its total investment to $74.6 million.
5. Spendesk
Like Pleo, Spendesk is tackling the frustrations that can arise when workers' expenses need to be reimbursed – a process that can be painfully slow and unnecessarily bureaucratic.
Its 7-in-1 spend management platform includes corporate cards, expense approval and reimbursement, budgets, reporting, compliance, invoice payments, and accounting automation. The solution has quickly gained popularity among businesses of all sizes and investors excited by Spendesk's potential.
The company's total funding has topped $314.3 million following a Series C funding round of $118 million (€100 million) and a Series C extension of $114 million (€100 million). Following the additional investment, the company's valuation reached more than $1.14 billion (over €1 billion).
Biggest IPOs in Fintech in 2021
In 2021, we saw a record number of initial public offerings (IPOs) worldwide. In the US alone, 951 companies went public, more than double the amount of the previous year. And with digitalization trends accelerated by the pandemic showing they're here to stay, fintech was part of the boom.
Over 50 fintech-related companies from a variety of sectors made their stock market debuts in the year. Among them were cryptocurrency platform Coinbase, digital investment company Robinhood, and international money transfer service Wise.
What's an IPO?
The term IPO, short for initial public offering, refers to the first time a private company offers shares to the public and becomes listed on a stock exchange.
While going public can be challenging for companies, it comes with a raft of benefits. IPOs allow businesses to attract new investors, raise additional capital, and elevate their profile. At the same time, existing private investors have the opportunity to cash out and realize gains on their investments.
Typically, the process involves a period of pre-marketing activity followed by the IPO itself. The company may hire one or more underwriters as part of a team to manage the various steps in the process, including financial analysis, preparing documentation, marketing, and issuing shares.
Alternatives to the traditional fintech IPO
While the most common route to the public markets is a traditional IPO, some companies are opting to go public via a direct listing or special purpose acquisition company (SPAC).
In contrast to a traditional IPO, a direct listing bypasses the underwriting process, increasing the issuer's risk and potentially its reward. Coinbase took this route in April 2021, and Wise followed suit in July, citing it as a fairer, cheaper, and more transparent way to broaden its ownership.
A special purpose acquisition company, on the other hand, is effectively a shell corporation set up to raise money through an IPO to buy other companies. A fintech company may choose to become publicly traded by merging with a SPAC, for example, as SoFi did in June 2021.
Key fintech investment insights for 2022
After a bumper year for IPOs in 2021, no fintech companies went public in the first quarter of 2022. This dip may be due to investor confidence in the market decreasing, driven largely by a combination of inflation risk and geopolitical uncertainty.
Market volatility has also impacted the aftermarket performance of many recently listed fintech companies. According to Crunchbase, more than a dozen companies have performed far below expectations, with shares falling below their initial offer price.
Nevertheless, market analysts remain optimistic that the fintech industry can continue to break records in the coming year. Dana Stalder and Matt Brown, fintech investors at Matrix Partners, believe that 2022 will be another record-breaking year, attracting at least $300 billion in fintech liquidity.
For now, let's turn our attention back to some of 2021's biggest fintech IPOs. To compile this list, we analyzed valuation data at the time of IPO from company websites and leading industry sources such as Crunchbase.
Please note that this data was updated in February 2022.
Biggest fintech IPOs in the US
The US accounted for more than two-thirds of fintech-related IPOs in 2021, according to figures from FT Partners' Proprietary Transaction Database. The most hyped and largest IPO of the year was that of Coinbase, which saw its valuation soar to $86 billion. The company pursued a direct listing with a reference price of $250 and saw its shares rise above $429 during its first day's trading, closing at $328 a share.
Here are some of the US's success stories of 2021.
1. Coinbase
Exchange that allows users to buy, sell, store, and transfer cryptocurrency
Coinbase started in 2012 with the radical idea that anyone anywhere in the world could access Bitcoin. Today, it has more than 98 million verified users in over 100 countries investing in cryptocurrency.
2. Robinhood
Commission-free investing in stocks for retail investors
Robinhood believes that the financial system should work for everyone. Its products allow retail investors to invest in assets at their own pace and terms. The company has 22.5 million users and offers a free stock on signup.
3. Toast
All-in-one restaurant management tool
Toast is redefining restaurant management. Originally a POS platform, it now offers a full range of tools, including contactless ordering, handheld POS, payroll, and marketing. Its POS system was ranked number one by G2 in 2021.
4. Affirm
Buy now, pay later platform with no late or hidden fees
Affirm's mission is to deliver honest financial products that improve consumers' lives. The company boasts no hidden or additional fees and allows customers to make four interest-free payments every two weeks.
5. SoFi
Digital bank helping consumers manage their money from one app
Founded in 2011 as an alumni-funded lending model for Stanford University students, SoFi has now expanded into a full-fledged digital bank. With more than 3.5 million members and $50 billion in funded loans, the company is focused on helping its customers get their money right.
The UK's tech sector set a record for IPOs in 2021, raising £6.6 billion, more than doubling the previous year's total of £3.1 billion. As a leading sector in the country's tech space, fintech contributed seven of the UK's 37 IPOs.
Here's a selection of the country's largest debuts of the year.
1. Wise
Borderless bank account provider offering six times cheaper forex transfers
Wise's mission is to bring fairness and simplicity to finance. The company's 13 million customers can send money at low and transparent fees to over 80 countries, while the Wise debit card works in over 200 countries.
2. PensionBee
Pension management app for the 21st century
PensionBee lets users transfer their old pension plan and invest in a new online plan. Offering a range of options depending on the risk appetite of users, the platform also has a Shariah-compliant plan. The company has over 600,000 users in the UK.
3. LendInvest
The UK's leading platform for property finance
LendInvest uses technology to make property finance simple. It has designed an asset management platform that makes the mortgage process faster and more straightforward. Since 2008, the company has provided over £3 billion in mortgages.
4. Cornerstone FS
International business account and currency management
Focused on SMEs, Cornerstone FS is a cloud-based platform offering multi-currency business accounts and simpler international payments. The company uses its proprietary technology to deliver scale efficiencies and expanded payment solutions to its customers.
Biggest fintech IPOs in Europe
In line with the global trend, 2021 was a big year for European IPOs, with 422 companies entering the public markets compared to 135 the previous year. A handful of fintech companies were among them, including Swedish cryptocurrency firms Safello and Goobit Group. However, only one European fintech company made it into the year's list of biggest fintech IPOs. Let's take a look.
Arcane Crypto
Investment firm building generational wealth using crypto
Arcane Crypto enables users to learn, trade, and invest in digital assets. The company's vision is to become a full-service digital asset platform where traditional and digital finance are merged into one.