After fruitful collaboration on a series of projects, Joseph has recently partnered netguru to expand our services in Israel and the Middle East and more broadly to develop closer, in-person relationships with new and existing clients. It's time to share with you the story behind and our current plans.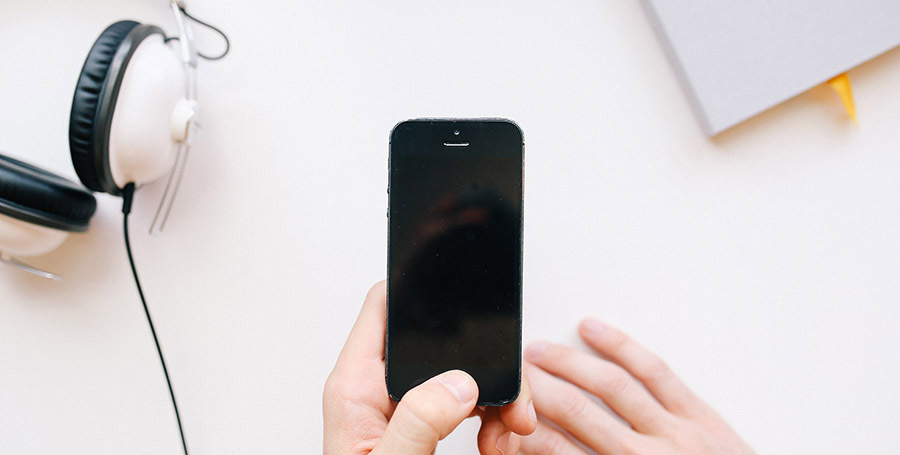 Joseph Francis Marsico is a software development and mobile strategy specialist. He also has a background in business development and systems management. As Vignette Interactive's development director, he has led teams for projects ranging from web applications to mobile apps for clients including start-ups, media groups, and humanitarian organizations.
After fruitful collaboration on a series of projects, he has recently partnered Netguru to expand our services in Israel and the Middle East and more broadly to develop closer, in-person relationships with new and existing clients. It's time to share with you the story behind and our current plans!
As the development director of Vignette Interactive you've had the opportunity to work with software development teams across Europe and the Middle East. What brought you to Poland?
I first came here, to Poznan Poland, to find engineers to work on the Transterra Media web platform. Transterra Media is an ambitious project that redefines the way that media is bought and sold globally — both helping to provide original content to publishers and add new voices to the mass media.
This project has gone from success to success and is expanding rapidly. Transterra Media placed in the global top 100 startups according to Red Herring.
The world needs more engineers - especially software engineers. And thanks to a culture and policy that invests in engineering and education — Poland has so much to offer startups like Transterra Media.
That said, that isn't everything that I found. With netguru, we have more than just engineering muscle. We have a structured development process with all the benefits of agile project management and peer reviewed code.
These processes can help startups take their software and product development efforts to the next level.
What is the startup scene like in Tel Aviv ?
It's hard to overstate the the sophistication of the startup ecosystem in Tel Aviv.
One example: anywhere else in the world if you say you're an iOS developer at a party people ask you to fix their iPhone — "I can't hear the ring, it's not loud enough" or the like.
In Tel Aviv the follow-up is a quick interrogation — "can you also do Android or Mac desktop" or "my friend is working on getting his MVP into the App Store, maybe you can help"" Someone even asked me once if I had gotten Haskell to compile in XCode.
Seriously though according to Mapped In Israel there are over 1500 startups in central Tel Aviv. From AdTech to Mobile analytics services to cloud services — it's being pioneered here. And chances are you're already using one of the services that our startups provide.
Startup incubators are another example of the the sophistication of the startup ecosystem available in Israel. When it comes to tech incubators in Tel Aviv, the options are limitless. From Microsoft to Google to even Coca-Cola, the support network for startups is diverse (The complete guide to Israeli startup accelerators).
Why mobile? And why the Middle East?
I don't think anyone that has worked in the Middle East that can disregard the importance of mobile technology here, or its transformative potential.
Let's consider just one example — smartphone penetration. From Riyadh to Dubai to Tel Aviv, these cities have some of the highest smartphone usage rates in the world. According to Google, UAE actually leads the world with more smartphone per capita than even South Korea. Saudi Arabia comes in third and Israel ranks 12th — ahead of the United States and Canada. There is incredible potential here.
But why work remotely? Don't a lot of startups want to focus on building their internal teams rather than working with outsourcing or insourcing partners?
All global firms — and in many ways all ambitious startups — work to some degree remotely. The larger software development groups, including CGI, Microsoft, and Google, all have a geographically diversified talent pool. So why shouldn't startups have the same?
Just like a continuously integrated development process or peer reviewed and versioned code management — this is yet another service we bring to our partners.
You've just came back from the Rails Israel conference (the biggest Middle East's event of this kind). What are your plans for the next months?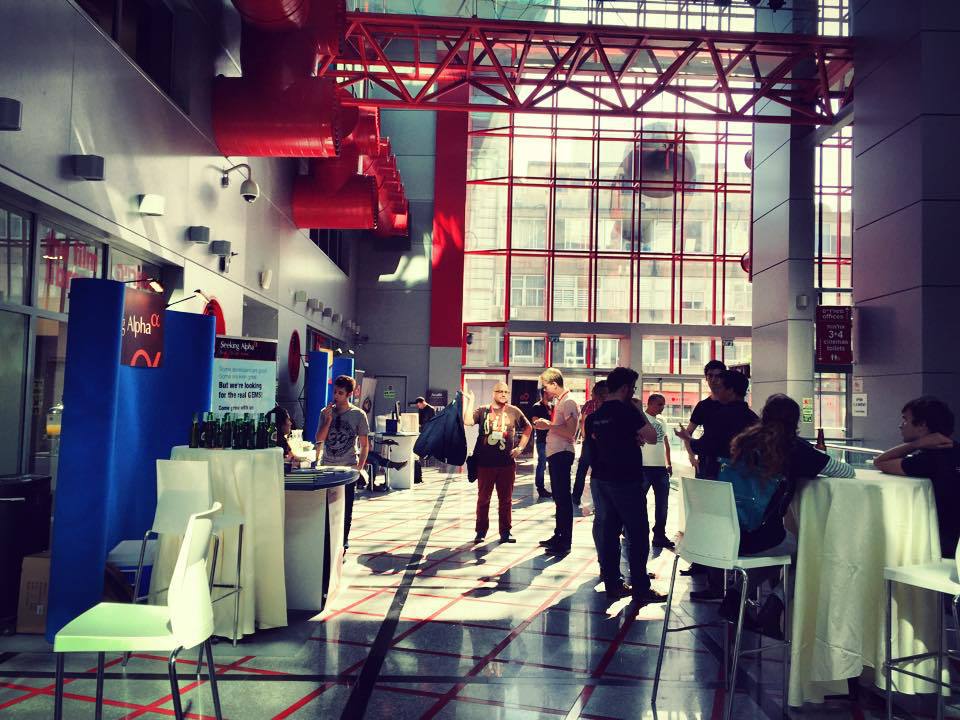 A photo snippet from Rails Israel conference.
The Rails conference was insightful and we're really proud to participate here in Israel. Regarding mobile development, over the next few months we plan on starting and releasing a new series of mobile projects. I'm really hoping that we can play a role here contributing to the local startup ecosystem. Personally, I'm also brushing up on Swift and can't wait to start an app in Apple's latest iOS development language.
Want to get your mobile application up & running? Let's build it together! Tell us more about your project and we'll get back to you soon.