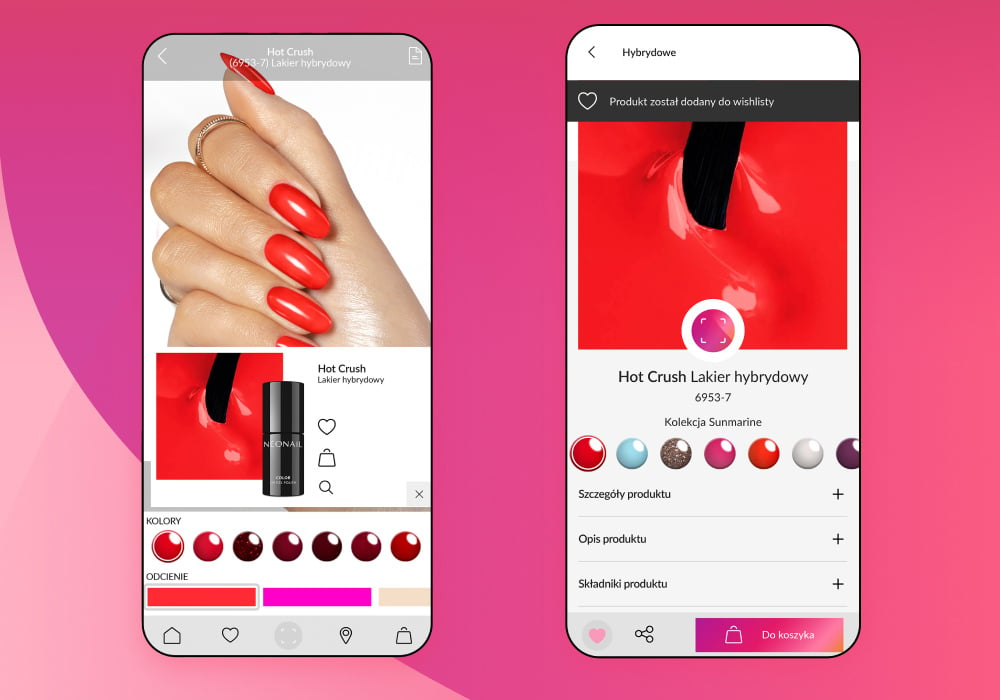 Building a virtual try-on manicure app for COSMO Group's NEONAIL
COSMO Group, a global cosmetics company, wanted to create a system that offers customers a lifelike 3D effect of colored nails in real-time.
Industry: Cosmetics
Services: Machine Learning, Mobile Development, Usability Testing
Client Expectations:
Develop a virtual nail styling app that provides a realistic and immersive 3D effect.
Ensure seamless user experience, easy navigation, and an integrated e-commerce platform for immediate purchase of tried products.
Ensure compatibility of the app across multiple platforms and devices, including iOS and Android.
Result of the partnership:
Successful delivery of the Color Match NEONAIL app, aligned with the client's requirements. iOS and Android users can try out various nail colors, shapes, and patterns in real-time with a lifelike 3D effect.
See the story