Upgrade of Marketplace Platform Going Through Exponential Growth
A virtual marketplace featuring a collection of home decór and furniture.
Artemest is an Italian e-commerce site featuring a collection of curated home décor, jewellery , and lifestyle art created by top Italian artists.
The company aims at keeping centuries-old techniques alive. Their mission is to preserve the heritage of the best Italian artisans, who, in many cases, would have shut their business down but for Artemest.
From artists to artists
Ippolita Rostagno, a New York-based fine jewellery designer, is a successful artist and entrepreneur. With her artistic background and academic experience, she's always been fond of genuine artisans with extraordinary skills.
Therefore, it was even more disappointing for her to see how Italian creators were struggling to compete on a globalized market. Her idea was to build something to help preserve the incredible skills and craft of these artists and enable them to sell beautiful products to the international audience. That's how Artemest was born.

Keeping Italian art alive – challenges
It's getting harder and harder for small local vendors to reach potential clients, and they quickly become unprofitable. Many of the creators that are part of the Artemest network wouldn't have had the chance to sell their products but for the platform.
The company has over 350 vendors with thousands of products, and the number is still growing. It receives loads of requests to join the platform that need to be verified regarding strict criteria: incredible quality, handmade production process, and Italian origin. They have roughly four to five new artisans each week, and also get new products from the vendors who are already on the website.
However, the founders had to go the extra mile to get the international attention of the target audience and talk Italian craftsmen into the idea of selling their goods online. Establishing a relationship and helping the artisans spread the products and passion for art is one of the key elements in Artemest's business.
They also need a reliable tech product that has the artisans' trust and makes running an online business easy and secure. Maintaining the growth pace but also providing a reliable infrastructure to serve their audience are essential.

A technology solution that reflects the Italian craftsmanship
When the founders of Artemest turned to Netguru, they already had a working product. However, with exponential growth, the online infrastructure required renovation.
Our client needed a comprehensive review of the platform and an upgrade of the existing code without interfering with current business. Netguru provided a full-stack solution to these problems, starting with an extensive DevOps review of the code.
User interfaces were crafted in to reflect the extraordinary craft of the vendors. Having in mind that the artisans should focus on what matters the most - their art - our team made sure that UX is intuitive and user-friendly. The development team implemented the designs and leveraged solutions that provide scalability and security for the platform.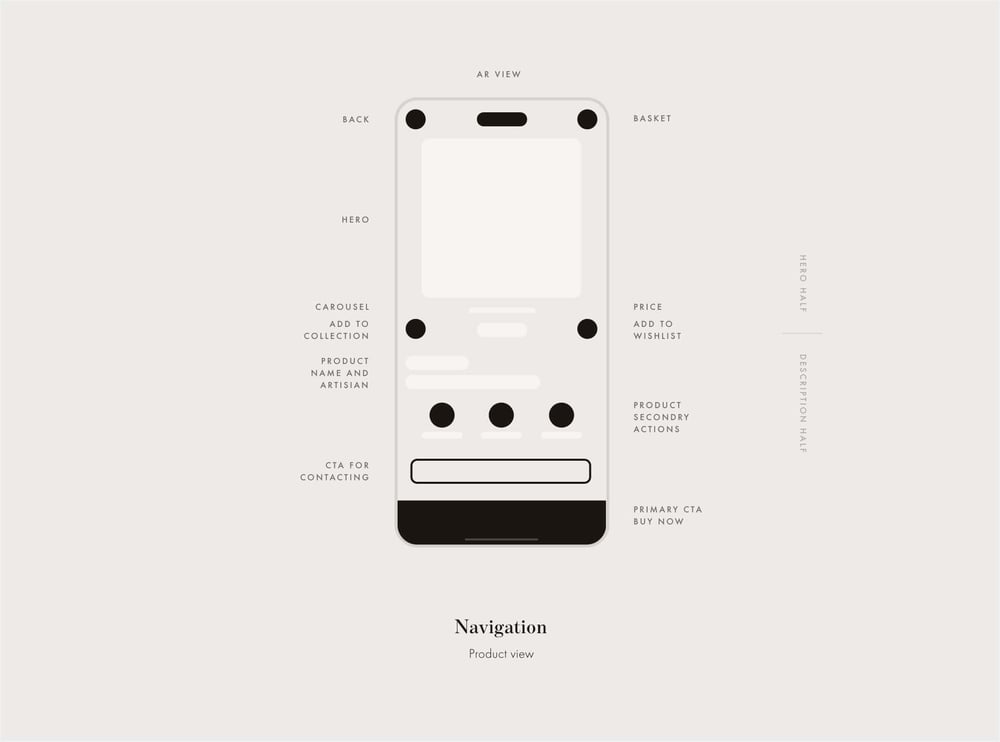 "Working with the Netguru Team was an amazing experience. They have been very responsive and flexible. We definitely increased the pace of development. We're now releasing many more features than we used to before we started the co-operation with Netguru."

Marco Deseri

Chief Digital Officer at Artemest
Sharing the Italian Artisans' Heritage Worldwide
Artemest has grown exponentially, building a community of artists and curators around its business. They've successfully introduced a brand-new, B2B trade channel. The web and mobile applications have received very positive feedback from the client and the community.
The company will continue to expand their services to other markets. The founders are preparing to scale up and adjust their services to other markets as well. The platform was featured in Forbes, The New York Times, and Elle magazines multiple times.
If you want to learn more about our cooperation with Artemest, check out the interview with Marco Deseri, Chief Digital Officer at Artemest.