Cross-industry experience in digital acceleration
We help businesses across industries drive profitability and customer satisfaction.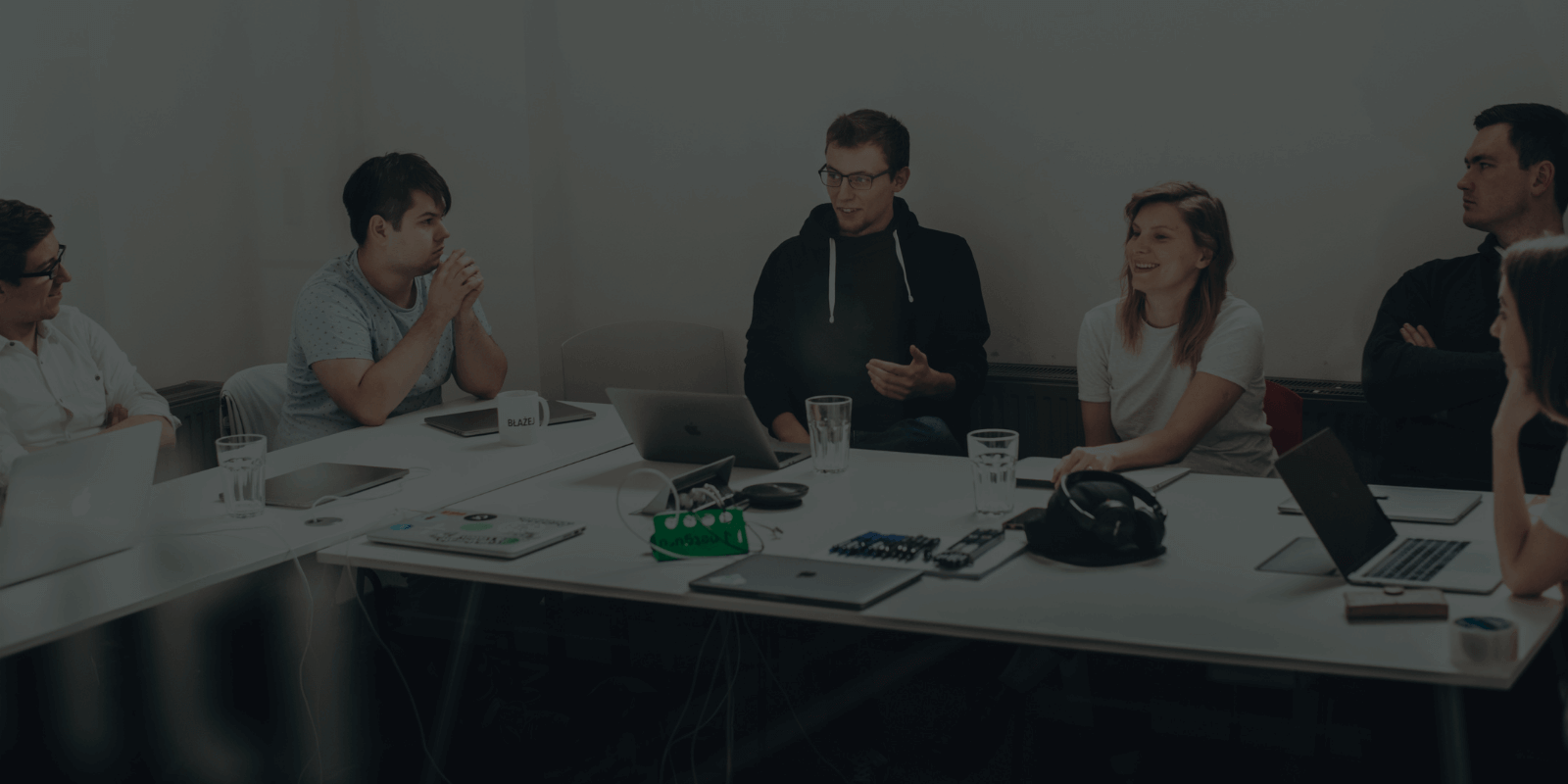 Finance case studies
Explore next-gen solutions we worked on with our finance clients.
Capitalize on the top trends in finance
See how AI-powered solutions, automation and data drive value across your entire organization.
Next-gen personalized banking

Open finance

Accelerated business operations
Our finance clients about us
Our cooperation with Netguru is a true partnership. Whenever we faced challenges this year, we could rely on Netguru for our urgent staffing needs and time-critical deliverables.

Netguru helped us to choose the right tools, tech stack, and processes to build a product that makes users happy and is scalable.

It was great working with Netguru. I'm confident it was an excellent decision to get you involved in redesigning the Swap app.
Retail case studies
We help connect on a deeper level with each customer. See our clients' success stories.
Accelerate growth with retail megatrends
Reach new markets and optimize existing processes to increase sales and reduce costs.
Personalized shopping

Autonomous stores

AI-powered operations
Our retail clients about us
Let me put it this way: we have built a grand and impressive building. But without Netguru's insights, we would be stuck on the ground-floor forever.

You guys have been excellent to work with; we really appreciate how well the projects are managed and run. You've built a great team.

Working with the Netguru team was an amazing experience. They have been very responsive and flexible. We definitely increased the pace of development.
Healthcare case studies
Solutions, trends, and industry challenges unwrapped. See our clients' success stories.
Identify opportunities for digital acceleration in healthcare
Optimize existing administrative processes to improve efficiency and reduce costs. Engage patients and introduce new methods for diagnosing and treating patients without them leaving their homes.
Telemedicine

Digitization & AI

Internet of Medical Things
Our healthcare clients talk
I've really appreciated the flexibility and breadth of experience we've been able to tap from the Netguru team. While most of our work together has been in React Native, at times when it was necessary, we've very easily gotten support in QA, design, UX, iOS and Android as well.

What convinced us is Netguru's success story – it's an interesting startup that has undergone a tremendous growth journey over the last couple of years. Netguru has a great team that can really deliver what's needed. We enjoy working together.

What impressed us most was how quickly the Netguru team grasped what it was that we wanted to do and were able to make valuable suggestions. The result of the workshop was that we came away with a shared image of what was to be built rather than a large volume of detailed specification.
Edtech case studies
Learn how our clients navigate challenges in edtech and how we jump in with solutions.
Captivate your audience with edtech trends
Offer learning experiences that drive loyalty and attract new users.
AI-powered solutions

Immersive experiences

Next-gen UX & UI
Our edtech clients about us
I've had a long-lasting partnership with Netguru. [...] Happy that it works so well and hopeful that we can cooperate on more projects in the future. Netguru always tries to make things possible.

Netguru knows how to make use of collaboration tools like Slack or Jira. I had access to all the design and development progress, as well as direct contact with every member of our Netguru team.

Netguru's designers understood our users' needs and their developers were passionate, skilled, and conscientious about the work and project goals. Total partner engagement!
Proptech case studies
Find out how we help real estate businesses thrive with all things digital.
Boost growth with proptech solutions
Automate the mundane, accelerate the promising, introduce the extraordinary. Make the most of digital.
AI & machine learning enablements

Sustainability & energy efficiency

IoT solutions
Our proptech clients talk
Netguru has been the best agency we've worked with so far.

I couldn't recommend Netguru highly enough. Fundamentally, we don't look at Netguru as an agency. They're a development partner.

Netguru supports UBS in creating exceptional products. Together we are reimagining the way to create better outcomes for our clients.
Greentech case studies
See how we come together with organizations to drive positive change.
Accelerate the transformation to a greener future
Make the most of digital to boost sustainability and address the global challenge.
Green software development

Data & AI

Green consulting & workshops

Rapid prototyping
Our greentech clients talk
Netguru has been our biggest and leading investor into our product development. The partnership allows us to build the best in class product, while in the process both teams are contributing to the impactful cause of increasing clean energy access in sub-Saharan Africa and remote regions in the world.

With Good Package, we wanted to introduce a positive change and we wanted to do it fast. Netguru ensured we had a successful MVP within weeks and an optimized version for phase two – we've taken a big leap forward from a fine idea to a great feature, and achieved it below the budget. Netguru goes above and beyond, every time.

The Netguru team was very committed to making this happen as quickly as possible, and it supported me through every stage of developing the Forum. Despite such a hectic situation, after a few months we had a ready product that streamlines our work immensely. Their work was incredibly helpful.
Schedule a call with our expert
Get in touch and let's explore custom solutions to digitally accelerate your business.
They trusted us
Click for the details
Sorry, our forms might not work