Digital acceleration with bespoke solutions
We transform businesses across multiple industries using expertise built over years of operation.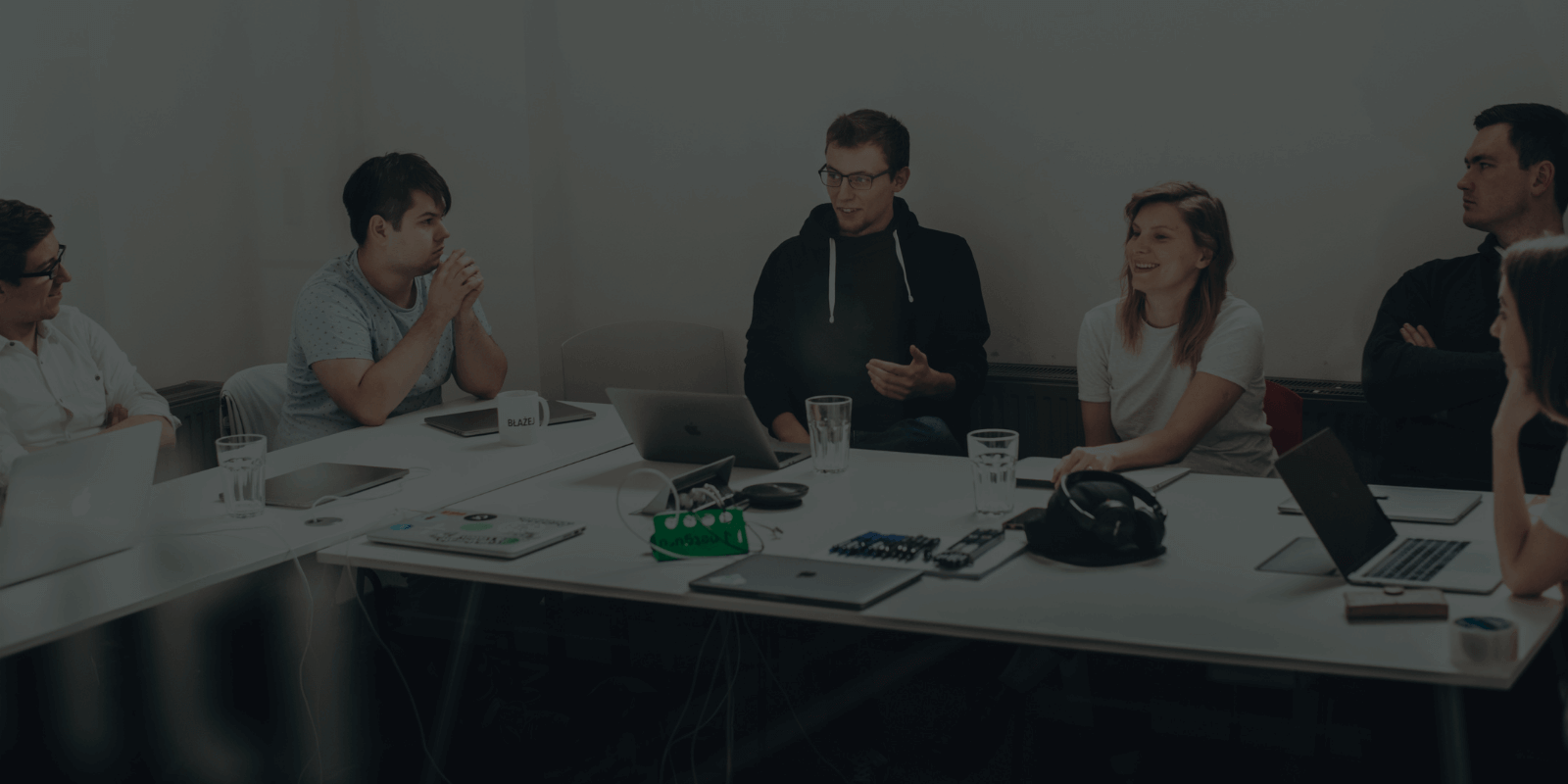 Fintech
One-stop shop for all fintech news, trends, emerging technologies, and companies to follow.
Fintech solutions that drive successful digital transformation
By putting the customer in the center and leveraging the latest trends we've been effectively building innovation in companies of all sizes for more than 12 years now.
Online banking solutions

Core infrastructure transformation

Deliver personalized experiences

Services in the cloud
Our fintech clients about cooperation with Netguru
Our cooperation with Netguru is a true partnership. Whenever we faced challenges this year, we could rely on Netguru for our urgent staffing needs and time-critical deliverables.

Netguru helped us to choose the right tools, tech stack, and processes to build a product that makes users happy and is scalable.

It was great working with Netguru. I'm confident it was an excellent decision to get you involved in redesigning the Swap app.
Identifying opportunities for digital acceleration in retail
Reach new markets and optimize existing processes to increase sales and reduce costs.
Innovation and omnichannel strategy

Basic ecommerce for brick and mortar retailers

Contactless payments

Advanced unified commerce

COVID-19 safety solutions

Growth in ecommerce

Custom application development

Process enhancement
Our retail clients about cooperation with Netguru
Let me put it this way: we have built a grand and impressive building. But without Netguru's insights, we would be stuck on the ground-floor forever.

You guys have been excellent to work with; we really appreciate how well the projects are managed and run. You've built a great team.

Working with the Netguru team was an amazing experience. They have been very responsive and flexible. We definitely increased the pace of development.
Healthcare
The role of technology in healthcare explained by field experts. Solutions, trends, and industry challenges unwrapped.
Identify opportunities for digital acceleration in healthcare
Optimize existing administrative processes to improve efficiency and reduce costs. Engage patients and introduce new methods for diagnosing and treating patients without them leaving their homes.
Patient engagement improvement

Administrative work optimization

Costs reduction

On-site visits decrease
Companies about our services for the healthcare industry
I've really appreciated the flexibility and breadth of experience we've been able to tap from the Netguru team. While most of our work together has been in React Native, at times when it was necessary, we've very easily gotten support in QA, design, UX, iOS and Android as well.

What convinced us is Netguru's success story – it's an interesting startup that has undergone a tremendous growth journey over the last couple of years. Netguru has a great team that can really deliver what's needed. We enjoy working together.

What impressed us most was how quickly the Netguru team grasped what it was that we wanted to do and were able to make valuable suggestions. The result of the workshop was that we came away with a shared image of what was to be built rather than a large volume of detailed specification.
Edtech
Technological solutions, leaders, and trends in edtech, presented in an easy-to-digest format.
Facilitate online learning through innovative tech solutions
Netguru has a proven track record of successfully delivering projects for clients from the education sector. This makes us a perfect partner for businesses aiming at digitizing or accelerating their learning offerings.
eLearning solutions

Development initiatives in enterprises

Curriculum digitization

COVID-19 safety compliance
Companies about our services for the education industry
I've had a long-lasting partnership with Netguru. [...] Happy that it works so well and hopeful that we can cooperate on more projects in the future. Netguru always tries to make things possible.

Netguru knows how to make use of collaboration tools like Slack or Jira. I had access to all the design and development progress, as well as direct contact with every member of our Netguru team.

Netguru's designers understood our users' needs and their developers were passionate, skilled, and conscientious about the work and project goals. Total partner engagement!
Schedule a call with our expert
Get in touch and let's explore custom solutions to digitally accelerate your business.
They trusted us
Click for the details
Sorry, our forms might not work