MVP for an App Enabling Health Data Tracking Delivered in 7 Months
Smart questionnaires putting patients back in control of the data they share and decreasing the workload of doctors.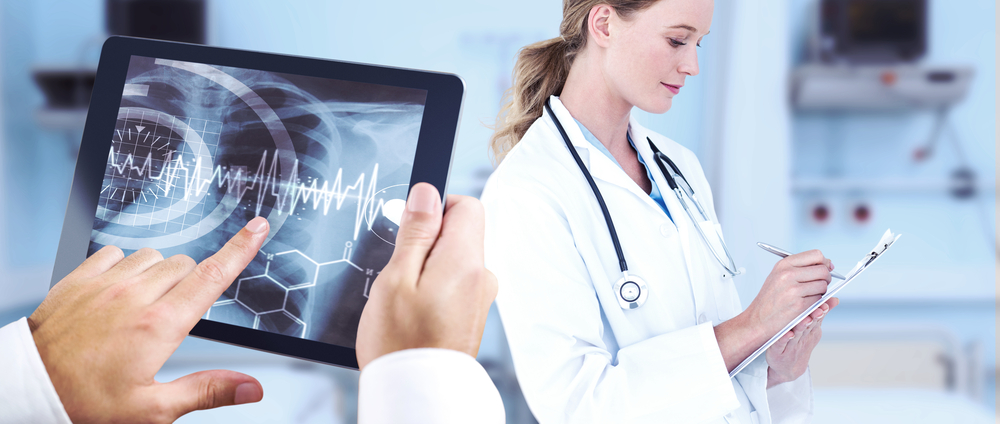 Two doctors with 40+ years professional experience came up with an idea for an application that would streamline communication between patients and doctors.
The app was first written by one of the founders and it enabled patients to fill out their medical data through smart questionnaires on their mobile devices. They wanted to expand the project to reach broader audiences.
Goals of the project
Giving patients more control of the data they share and decreasing the workload of doctors at the same time.

Developing an MVP quickly, so the founders could start looking for investors and take the project to the next stage.

Delivering a product that would be available in multiple languages in many regions.

Development process
The client turned to Netguru to help them add more features to the existing product. The team of five, including a project manager, two Python developers, a frontend developer, and a quality assurance specialist, started working on the project in January 2018.
After all the requirements were established, the team created a CSS library for the platform and then started working on additional features.

Features of the app
Updating questionnaires modal with new fields in the tables.

Converting answers from the questionnaire into one PDF file which the patient can send to one of the Health Departments chosen from the list.

Signature pad in one of the questions so the patient can leave their signature at the bottom of the page.

Two types of translations: one for the values stored in the database and the other one for templates or messages displayed as validations.
Results of the cooperation with Netguru
After seven months, the team delivered a ready MVP and the client could start pitching the product to investors. The client was satisfied with the delivered features and the smooth cooperation.
A beta version of the product has been positively received by four pilots with large health institutions.
Main achievements included:
The MVP was successfully tested and doctors noticed a lot of potential benefits in the product.

The startup obtained an excellent NPS (Net Promoter Score), 50.6%, during a market test with 20 people from the niche B2C market which client's targets.

The client is ready to receive the 3.5 M euros in funding to enter into the next phase of expansion.