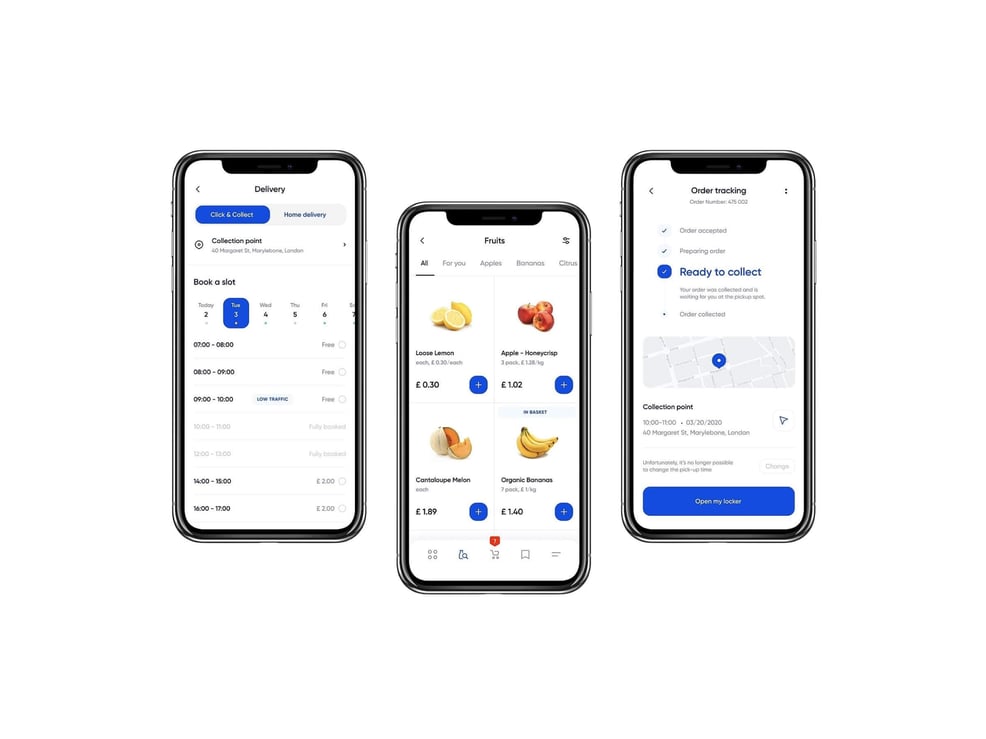 Building a seamless experience for both retailers and end-users

with UI/UX design
Reinventing Click & Collect
2020 has seen a huge digital migration, with customers moving online and retailers developing digital ecosystems to make their services & products available anywhere, anytime.
However, the inconsistency between the online and offline experiences remains a source of dissatisfaction for end users.
Using profound data-based research, Netguru has reinvented the click & collect process to bring maximum value and seamless experiences to users and retailers alike. This included implementing clear and transparent scheduling and order progress tracking.
Read the case study