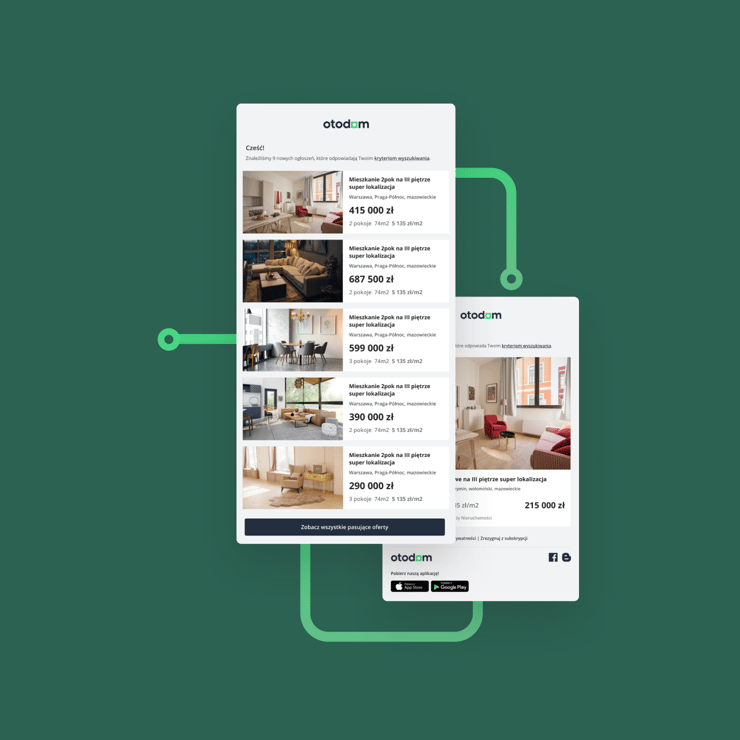 21% Conversion Increase With Product and UX Design Services for Otodom
Influencing strategic decisions and contributing measurable improvements to operations with UX design.
Industry: Real estate
Services: Product Design, UX design, UI design
Client Expectations:
Provide talent that meets the high requirements of Otodom stakeholders.
Work with Product Designers with a vast product background and understanding of how design influences OKRs of different teams.
Ensure a high level of agility, with an ability to jump into different projects and quickly create added value.
Navigate smoothly through the complex design process involving cooperation with many stakeholders and multiple teams.
Result of the partnership: New features and increases in several key KPIs.
See the story