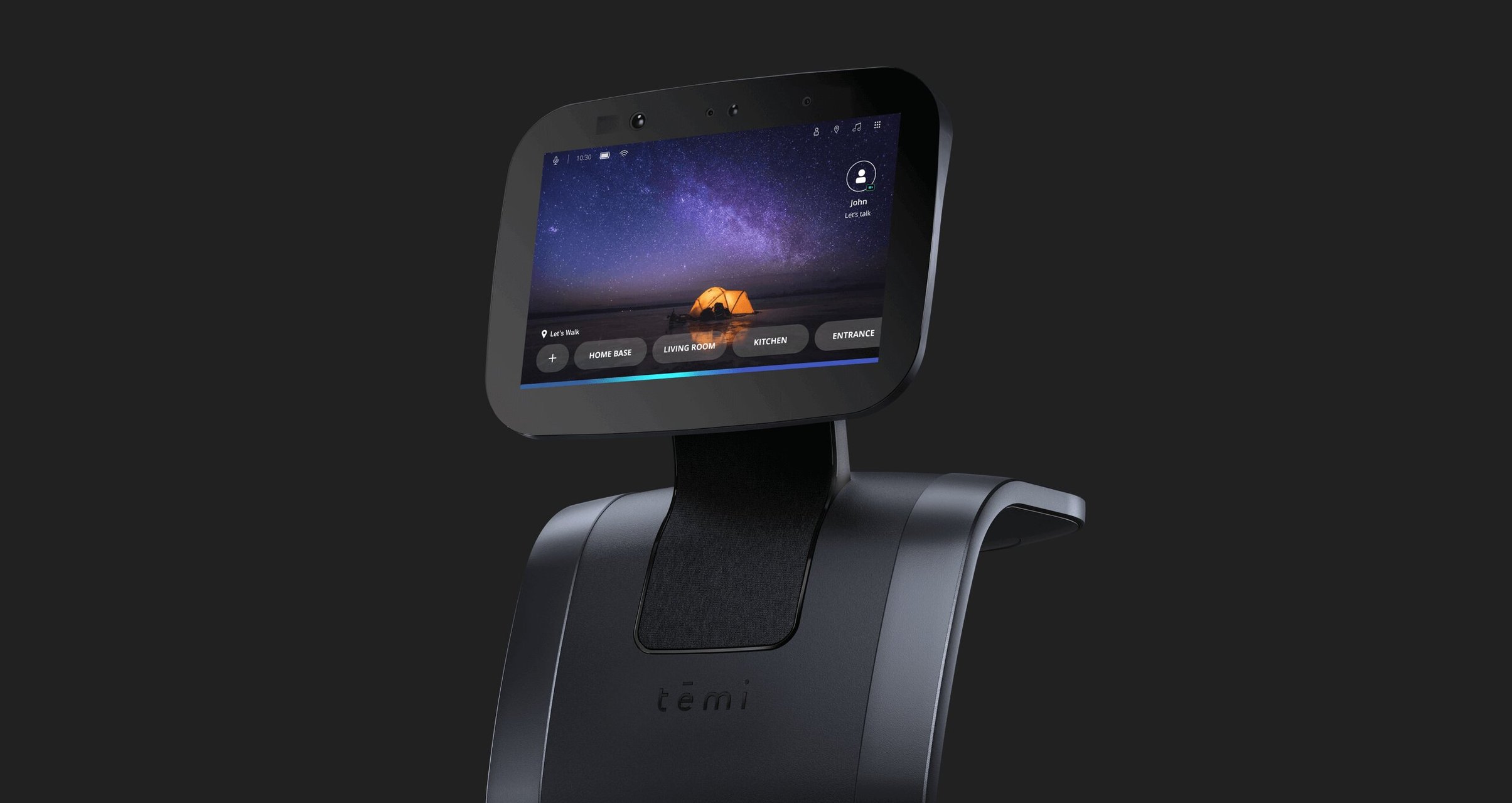 A personal robot

brought to life with mobile app development
Meet Temi - a personal assistance robot built with advanced AI technology that was featured at TED
AI technology has the potential to bring many benefits to our daily lives, helping out with major tasks and taking care of the little things.
Temi is a personal assistant robot built with advanced AI. Combining sight, touch, and sound, Temi's goal is to make people's daily lives better. From facial and object recognition to voice ID and emotion detection, Temi offers a state-of-the-art experience that helps you stay connected with loved ones and take care of errands.
Netguru was involved with Temi's native app development on three platforms - the robot's operating system and iOS and Android apps to bring Temi to a wider audience, culminating in an appearance on-stage at TED.
Read the case study