Partnering With a Fintech Unicorn to Build Business Banking Solutions for SMEs
Partnering with Australia's newest fintech unicorn on product development to deliver new payment, account, and card solutions for businesses.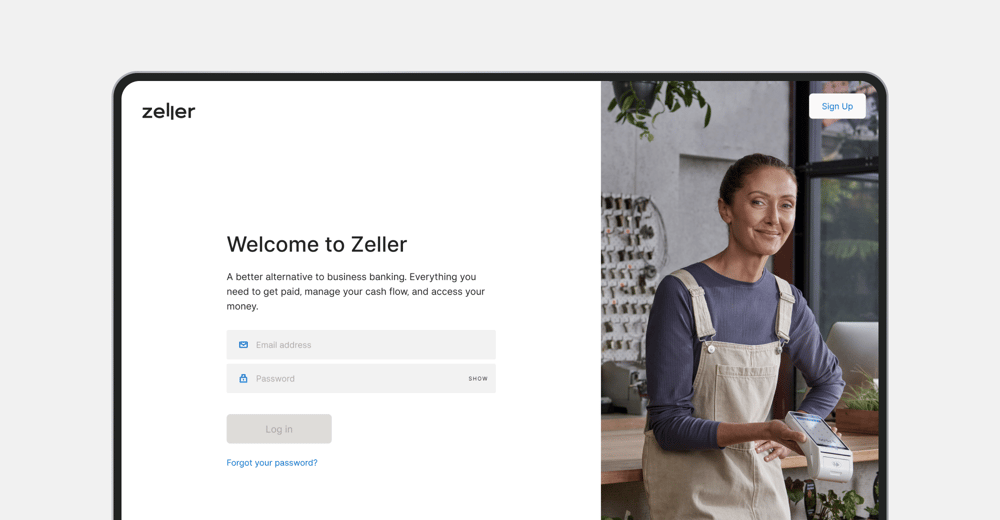 About this project
Zeller launched in May 2021 as an Australian fintech scale-up reimagining business banking services for businesses of all sizes. Netguru partnered with Zeller to deliver a dedicated extension to their internal product and engineering teams. Zeller's initial 12-month launch timeline meant that Netguru's team were called upon to scale up, understand the business, and work quickly in order to meet critical deadlines.
Meet Zeller
Zeller has created smarter tools to enable business owners to accept payments, manage their finances, and pay recipients fast.
The company was co-founded by Ben Pfisterer and Dominic Yap, who both have extensive financial services experience from global companies, including Square, Visa, National Australia Bank, and Jetstar. They have secured investment from Square Peg, Apex Capital Partners, Addition, Spark Capital, Headline, and Hostplus.
Zeller's unique solution delivers a fully integrated financial operating system for business owners – incorporating the Zeller Terminal (a next-generation card payment terminal), the Zeller Transaction Account (a fee-free business transaction account enabling merchants to manage their finances), and the Zeller Mastercard (a business Mastercard enabling merchants to pay recipients and manage expenses). Each piece of this solution is packaged into the Zeller Terminal Kit, available online and in over 170 retail stores across Australia.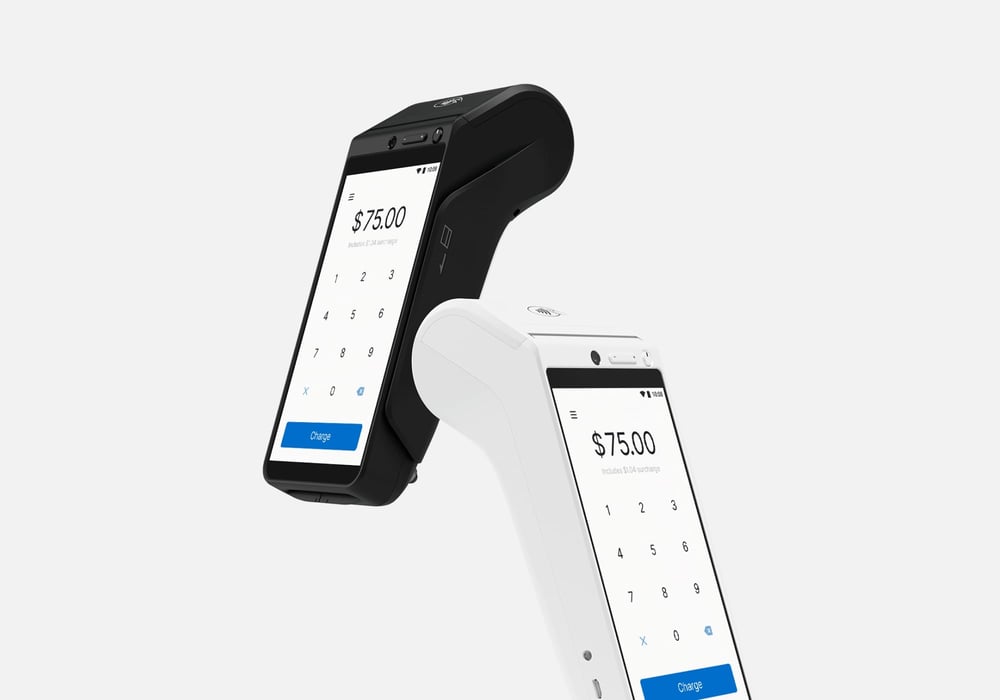 Zeller's growth story
Launching to customers in May 2021, Zeller delivers its fully integrated payments solution direct to consumers online and in a range of Australian retail stores.
Traditionally, customers looking for business banking or merchant services would be required to visit a bank branch, complete lengthy paperwork and documentation, and then wait weeks to receive their card terminal solutions. Zeller enables customers to sign up online in under ten minutes, order the Zeller Terminal Kit, and be up and running quickly – significantly reducing the time taken for business owners to access these services.
In December 2021, Zeller announced that in its first eight months post-launch it had signed up over 10,000 businesses to the solution, establishing its position as one of Australia's fastest-growing fintechs.
With customers ranging from retail to hospitality, fixed location and mobile businesses, metro and regional, the mobility of Zeller Terminal and ease of use of the intuitively designed software have driven record-breaking customer adoption.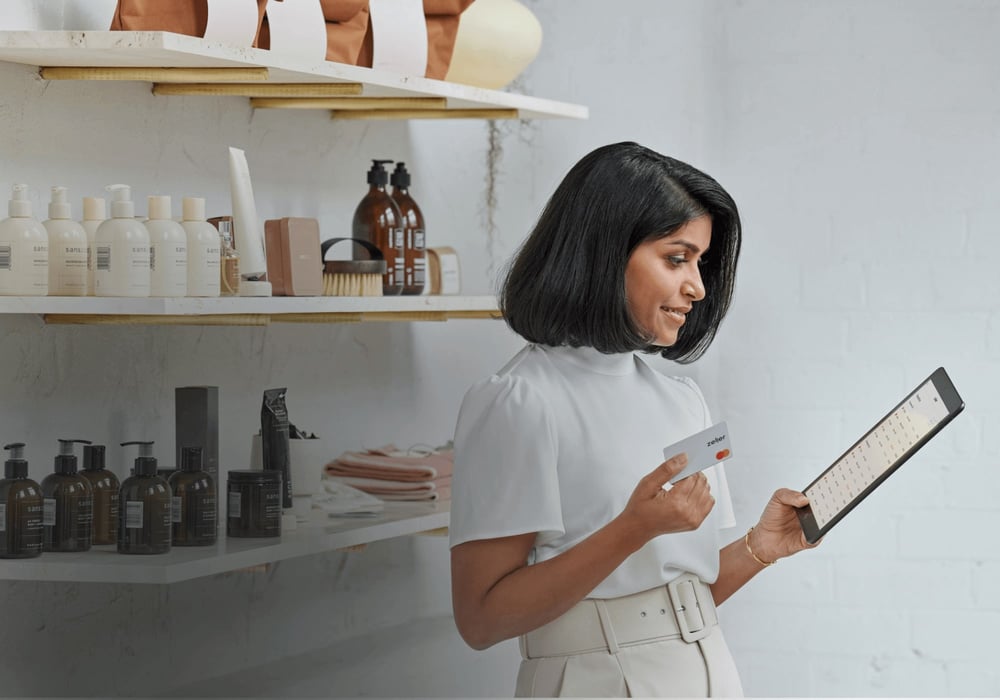 What is unique about Zeller?
Zeller's fully integrated, out-of-the-box solution enables businesses to accept card payments via the Zeller Terminal, securely store funds and manage finances with a free Zeller Transaction Account, and spend funds instantly with their Zeller Mastercard.
By solving multiple pain points throughout the merchant journey, Zeller saves businesses both time and money through:
Instant setup: Businesses can sign up free for Zeller online, and then accept payments with Zeller Terminal within minutes – without ever having to set foot inside a bank.
Streamlined payments: Zeller Terminal replaces clunky, outdated EFTPOS terminals so businesses can accept card, mobile wallet, and QR code payments.
Simple pricing: Zeller Terminal is priced at $299, with a low 1.4% processing fee for any card payments. Zeller has no monthly terminal rental fees or hidden charges, and the Zeller Transaction Account and Zeller Mastercard are included free with no annual fees.
Fast deposits: Businesses can choose to sweep funds to any existing bank account or access them even faster by depositing to their free Zeller Transaction Account.
Local support: Zeller's dedicated, Melbourne-based team offers personalized support to all customers via phone and email.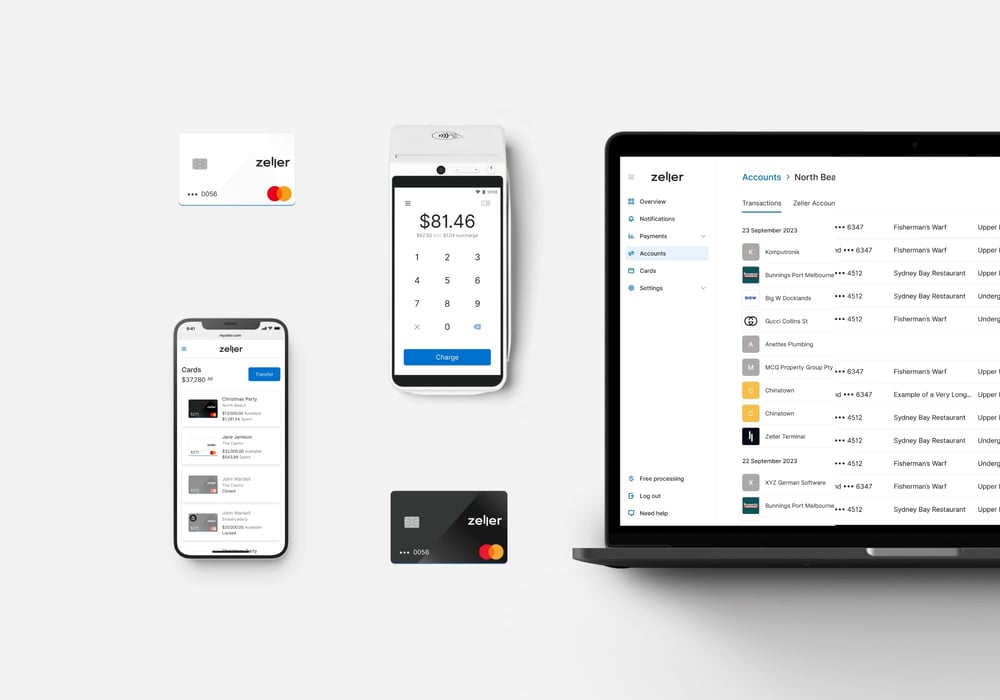 A diverse scope
Netguru partnered with Zeller to deliver a dedicated extension to their internal product and engineering teams – supporting them to build enhancements to the Zeller solution ahead of their May 2021 product launch.
As our partnership with Zeller was founded in the early days of the company, Netguru's scalable resourcing and expert teams enabled it to deliver a fast complement to Zeller's own Product and Engineering teams as they scaled up.
Services provided:
Product design
Web development
Mobile development
"Netguru's real-time communication and ability to adapt to Zeller's existing team communication tools enabled us to coordinate teams across multiple projects and manage how we worked together most efficiently. Prioritization and delivery of support to the Zeller's internal teams within a tight deadline were critical elements of the Zeller and Netguru partnership."

James Vatiliotis

Product Lead at Zeller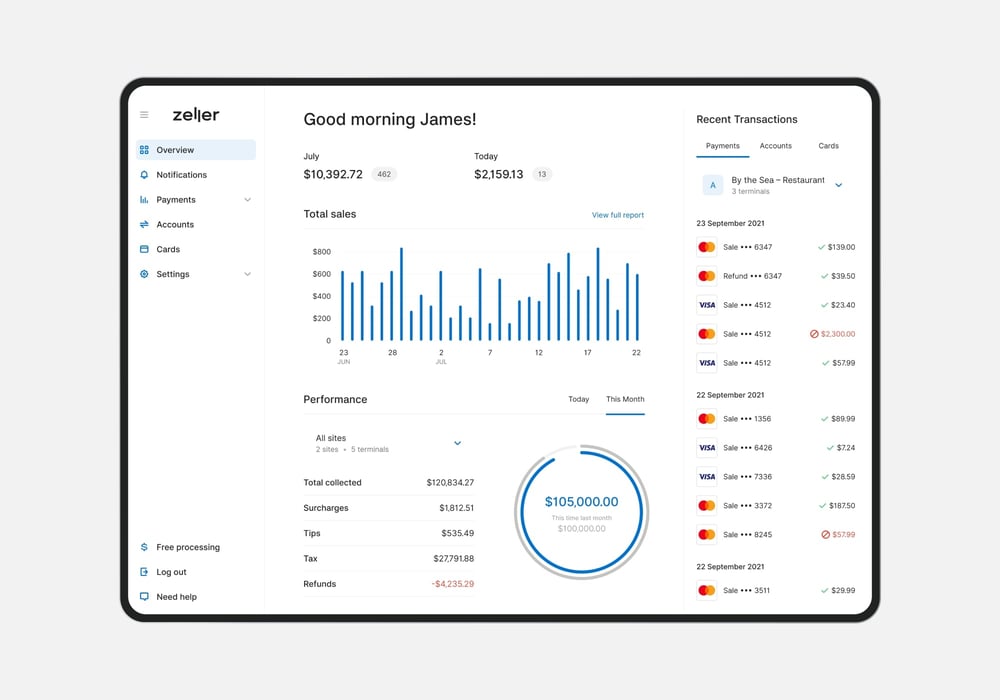 Fast timeline, frequent iterations
Zeller's initial 12-month launch timeline meant that Netguru's team were called upon to scale up, understand the business, and work quickly in order to meet critical deadlines.
To achieve this, Netguru and Zeller collaborated on a recurring daily basis, while factoring in a ten-hour time difference between Netguru's headquarters in Europe and Zeller's headquarters in Australia.
Future
The Zeller and Netguru partnership grew into 2021, seeing us continue to support Zeller's Product and Engineering teams as they built new functionality.
Zeller is delivering new features, products, and integrations to enhance the merchant experience and reimagine business banking for Australian merchants. Netguru is proud to be a partner of Zeller's, with their team benefitting from a stable pool of dedicated resources and expertise in line with their requirements.